I must admit I started to lose interest after around 20 mins of listening to the opening presentation at the Gran Turismo Sport reveal event. Sure, it started off strong, with talk of entirely new models for each car, examples of incredible concept vehicles, and the incredible photo mode, but when they transitioned to speaking about the how players can earn an FIA licence by playing, or exact details of the manufactures league I started to drift away, despite arguably being the biggest eSports fan in the room.
This could be one of the biggest sticking points for GT Sport, it's gone in heavy on the auto sport side of things and is trying to transition that into eSports, and I worry that most people won't care in the slightest. The two competitors are a nation vs nation affair, where the best players from each country will eventually battle it out at a LAN final. Then there is the puzzling manufacturers cup where players pledge their allegiance to a certain car manufacturer and the top players from each manufacturer's group will also battle it out on LAN.
Why anyone would compete for a manufacturer is beyond me, but then I drive a van so I don't all that much care for car manufacturers. Not having a sole, single player competition seems like a strange omission, and one that could hurt it, but ultimately the question has to be: does the average Gran Turismo fan, of which there are millions, really care about any of that?
Of course having the focus on auto sports in game means they really have to push eSports as a thing, but it also means that compared to other Gran Turismo offerings this is somewhat light on content. At the event they confirmed there will be 137 cars on offer, and to put that into perspective; Gran Turismo 6 has 1197, that's more than a thousand more. Sure, you don't see that many Honda Jazz's flying round Brands Hatch, so there was always going to be a lack of cars in this new offering, but some may find this means GT Sport has a lack of staying power.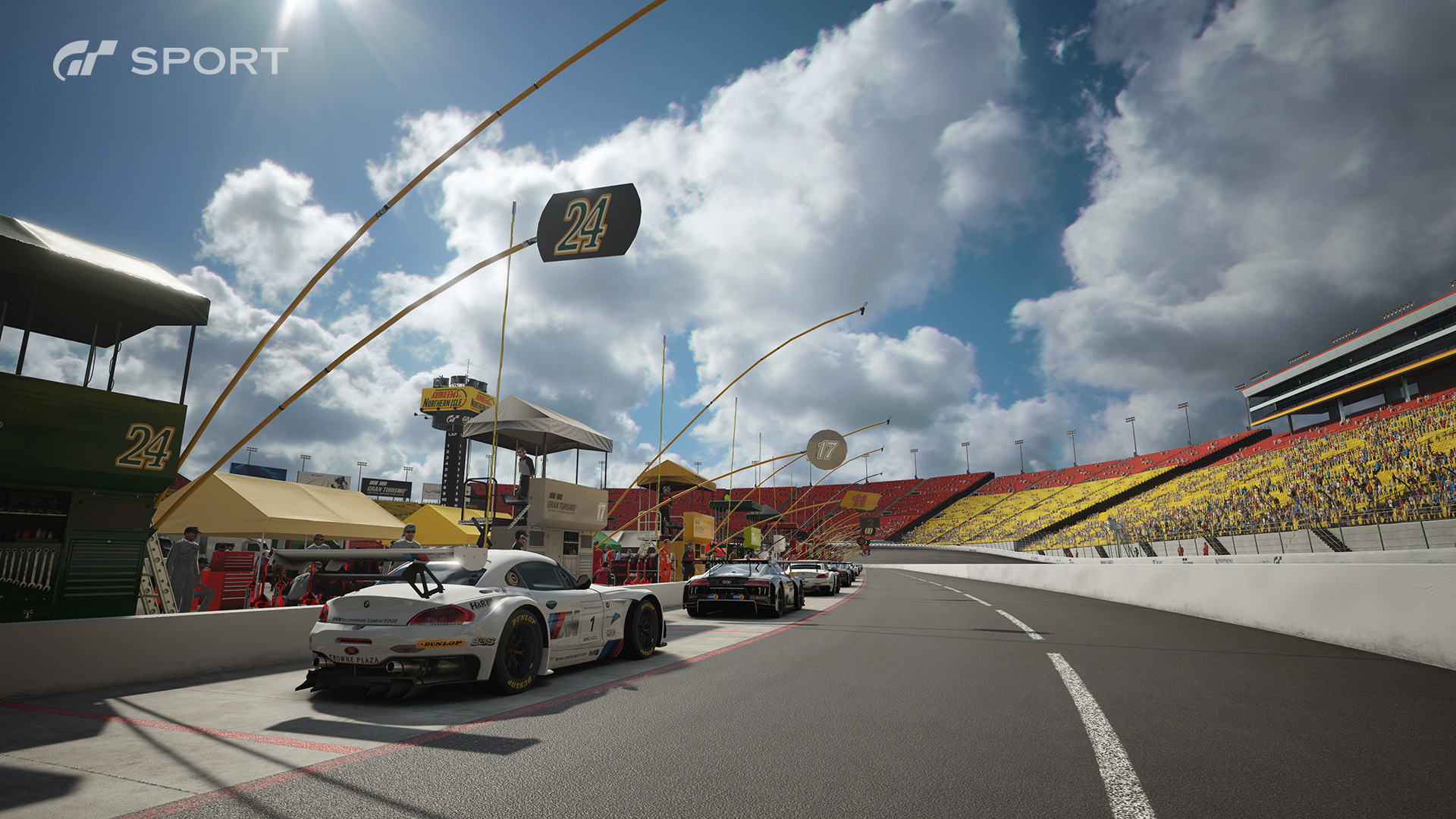 What may make up for the the lack of content are the new and improved features. A full scale, seemingly deep livery editor is finally here and the updated photo mode looks, to be quite honest, impossible. During the intro presentation they detailed the photo mode, saying that you can place the in game cars into any of the 1000 plus photo locations they have seamlessly, and then output the picture at a 4K resolution.
Sure, I thought, that sounds cool but I bet it looks worse than it sounds. Well if the images they went on to show can actually be created by me using the software then I am happy to be proven wrong, as they genuinely looked incredible. As a car is sitting in the middle of a desert, or in front of a construction site it is impossible to tell where the 3D model from the game ends and where the real life environment begins, and that's not some suspension of disbelief rubbish, that was genuinely the case.
After the presentation concluded it was time to play the game. The photo mode and livery creator were not available, instead just the option of a single race or a time trial around a few of the tracks with a few of the cars. The first thing you notice when you get onto the track is just how good the car models are. No longer are these rehashes of PS2 era models, they have each been created from scratch for this – and it shows. Every angle looks perfect and the light and shadows look incredibly natural. At first glance this looks like a visual masterpiece, but look a little deeper and the cracks start to show.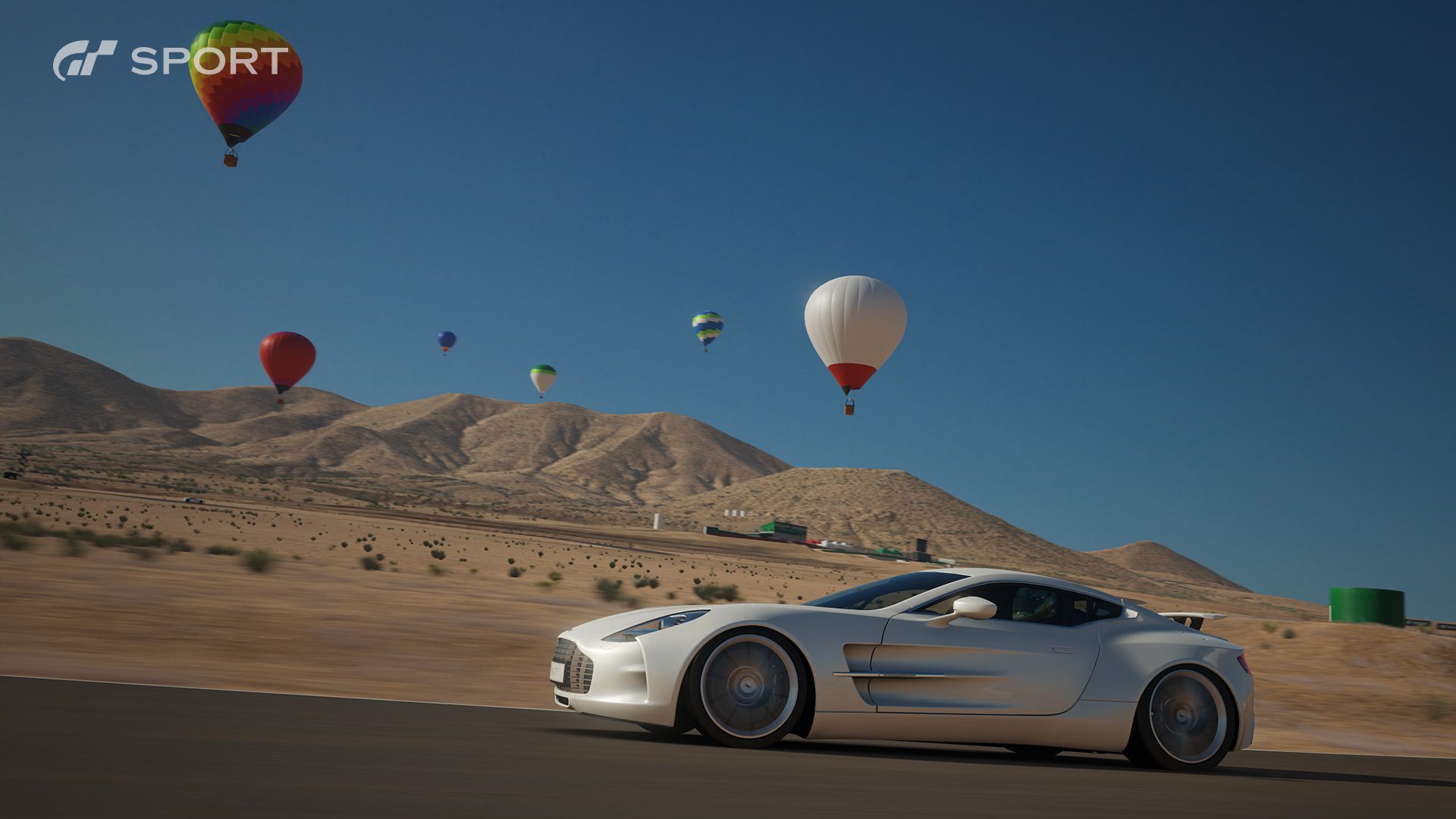 As a group of the UK's finest games journalists sit around the sofa watching a flying lap around Brands Hatch a shout of "hey that just popped in" emerges, and lo and behold they were right. On some of the busier tracks that have a lot going on on the outsides there is some texture pop-in, and at times the lower quality textures are clearly visible. There was also some issues with items such as trees in the distance on some maps, either not displaying properly or there being some weird textures that seem to be missing chunks. But of course this is a long way from final code.
Playing the game was as good as you would expect from a Gran Turismo title. The action was fast paced even when driving a VW Golf, and the AI was surprisingly good, offering up a nice challenge even on the intermediate difficulty setting. Only once did I manage to win a race, and that was in my final one of the day, but never did I feel like I was unfairly treated by the game. As is usually the case when I play GT (but weirdly not many other games) I was constantly leaning towards the TV, entirely focused on what was going on. It certainly isn't a massive departure from the traditional GT formula, or at least what I played wasn't, but that certainly isn't a bad thing at all.
We will have to wait and see if the new gameplay options (such as rallying), turn out to have a substantial impact on the way that GT sport plays, but from what I played it was very much a GT6.5, not quite the technical and content advancement that you expect from a numbered GT release, but still a solid offering that builds off the already fantastic foundations. Auto sport fans and those that get into the official competitions will surely love this, but for the casual GT fan, or even people like me who jump in once in awhile, this could be too light an offering to warrant a purchase. GT Sport seems good, but right now I couldn't quite say what I played was great.