Today marks 20 years since the release of the original Crash Bandicoot, Sony's answer to a platforming mascot to rival Mario and Sonic. We've taken that as the perfect opportunity to look back on the highs and lows of everyone's favourite marsupial.
1996 – 2000 The PS1 Era
The very first Crash Bandicoot launched as an exclusive to Sony's PlayStation, back on September 9 1996, to positive reviews that praised its unique visual style. The game's story saw Crash, a bandicoot mutated and experimented on by Dr Neo Cortex and his assistant N Brio. Crash sets out to stop his creators in their quest for world domination while simultaneously rescuing his girlfriend Tawna, a fellow test subject. Originally though, Naughty Dog wanted the title character to be named "Willy the Wombat" but Crash Bandicoot was settled upon after the addition of breakable crates was made to the level design.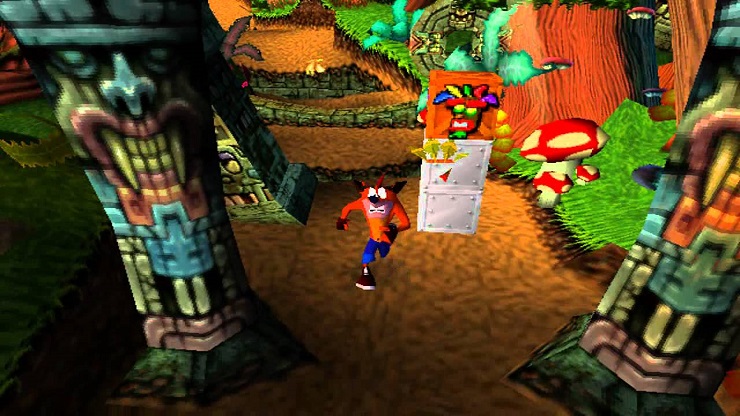 The game was a commercial success and received two sequels on the original PlayStation: Crash Bandicoot 2: Cortex Strikes Back and my personal favourite, Crash Bandicoot: Warped; both of which were considered improvements on the already loved original. Again, following Crash in his attempts to thwart the schemes of the evil doctor Cortex, the former introduced both Crash's sister Coco and the series' trademark purple crystals, with the latter becoming the first ever non-japanese title to sell over a million units in Japan.
The following two years saw Sony cash in on the series popularity with two spin offs from the main platforming series. In 1999 the bandicoots, along with Cortex and his cronies, took on kart racing in Crash Team Racing with Crash Bash, a multiplayer mini-game compilation following in 2000.
2001-2005 Next Gen
Crash's 4th platforming adventure saw Sony pass the development torch over to Traveller's Tales meaning that The Wrath of Cortex could appear on both Nintendo's GameCube and Microsoft's Xbox, as well as Sony's PlayStation 2. The gameplay here was much the same as in Warped, featuring 25 levels with crystals, gems and relics to collect and a boss after each set of 5, along with a step up in the graphics department. The game was well received, but is generally considered weaker than the original trilogy of platformers.
The following three years saw Crash going portable with three Game Boy Advance titles, developed by Vicarious Visions. The first two, Crash Bandicoot: The Huge Adventure and its sequel Crash Bandicoot 2: N-Tranced, were 2D platformers that were noted for being very similar to Warped but still met with favourable reviews. The third, Crash Bandicoot: Fusion, was part of a crossover with the Spyro the Dragon series that saw Dr Cortex and returning Spyro baddy Ripto team up. Both Crash Bandicoot Fusion and it's cousin, Spyro the Dragon: Fusion, were 2D platformers featuring mini games that could be played in single and multiplayer.
In 2003, Crash Nitro Kart, a sequel to Crash Team Racing, also launched on both home consoles and GBA to average reviews, followed by Crash Twinsanity, the 5th entry in the main series, in 2004. Twinsanity saw good response from critics but an overwhelmingly positive response from fans who praised the game's humour both in the interaction between Crash and Cortex as they are forced to work together to save the world, and their encounters with other series regulars like N.Gin and Dingodile.
The final Crash game to appear this generation was Crash Tag Team Racing in 2005, the third and final instalment in the racing series and the first to be developed by Radical Entertainment. The game added the "clash" feature, that allowed players to combine their cars with other racers granting them a powerful weapon turret, as well as a hub world where Crash can interact with the other characters, play mini-games and find collectibles.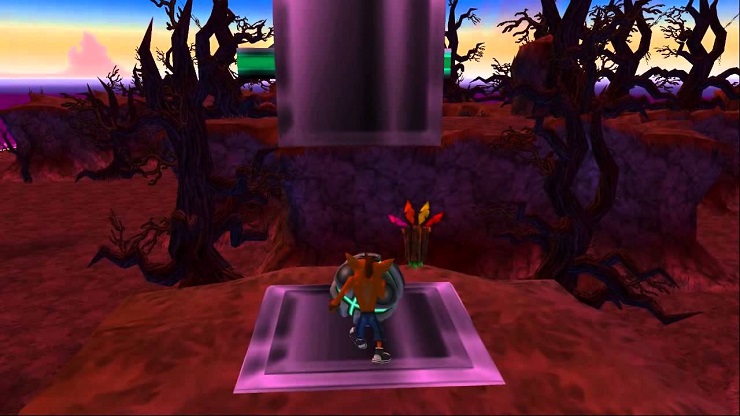 2006 – 2016 Mutants and beyond
2006 saw the Bandicoot's first outing on Nintendo DS in Crash Boom Bang! The sequel to Crash Bash. The mini-game compilation received poor reviews from critics and fans alike so the less said about this the better. Rounding off the console releases we have the two "mutant series" titles. Crash of the Titans in 2007 and Crash: Mind over Mutant in 2008. Both released on Wii, Xbox 360, PSP, Nintendo DS and PS2 with a new emphasis on combat by allowing a redesigned Crash to take control over large mutated creatures. Again, the series humour was praised by critics, but overall these titles were called short and repetitive with the DS versions receiving even worse ratings due to their "dull" 2D gameplay. Sadly, there hasn't been a new entry to the series since then, aside from a few mobile games.
Crash's fate
While we've seen Crash appear in some pretty solid titles since 2000, both platforming and Kart racing, and some not so great, none have reached the lofty heights of those on the original PlayStation. We're getting a fresh appearance from Crash in Skylanders Imaginators, and who can blame Sony for deciding to revisit this era and remaster the original trilogy, planned for release in 2017. It's also been suggested that if these are successful, as I'm sure they will be, it could pave the way for developing new entries to the series so thankfully, the future is finally looking bright for Crash once more.