Nintendo unveiled the contents of the Switch box.
There will be different SKUs for the Nintendo Switch at launch. One will have grey Joy-Cons and the other will have a blue and red Joy-con. The prices will be the same. The box will include Joy-Con straps, an HDMI cable, the console, the dock, an AC adapter (!), and the Joy-Con grip.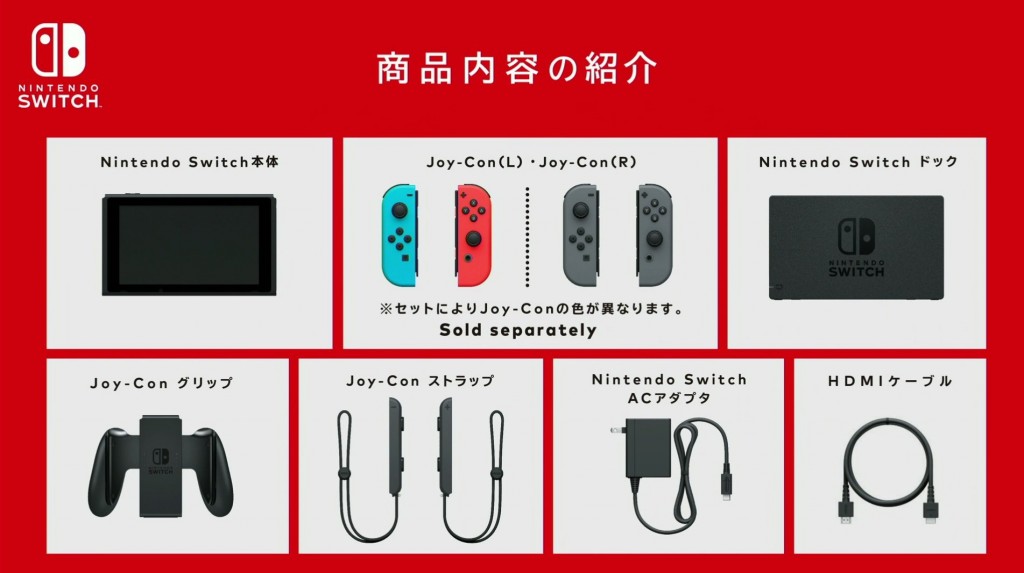 Since the Nintendo Switch is region free and uses USB C charging, importing from other regions may be even simpler for hardware.
Nintendo Switch is set to release on March 3 across various regions. The Legend of Zelda: Breath of the Wild is a launch title as well.
Thanks, Wario64.