As part of God is a Geek's GOTY celebrations, we'll be featuring a friend of the site's top 5 games of the year every day this week, and what better way to start than with Peter Willington. Peter is part of the Staying In podcast, and is also the Producer and Marketing Manager at Auroch Digital.
5) Cheap Golf
Miles Tilmann is one of my favourite creatives in the field right now. His games are lo-fi, high concept, and that's no more evident than in Cheap Golf.
Ostensibly a top down game of putting a ball into a hole, its meta narrative is actually about an artificial intelligence called "SUSAN" testing your physical and mental limits, all accompanied by comedically nihilist lines of dialogue and absurd puzzles to unravel.
It's whip smart and it plays great and at just a couple of quid it should be played by everyone.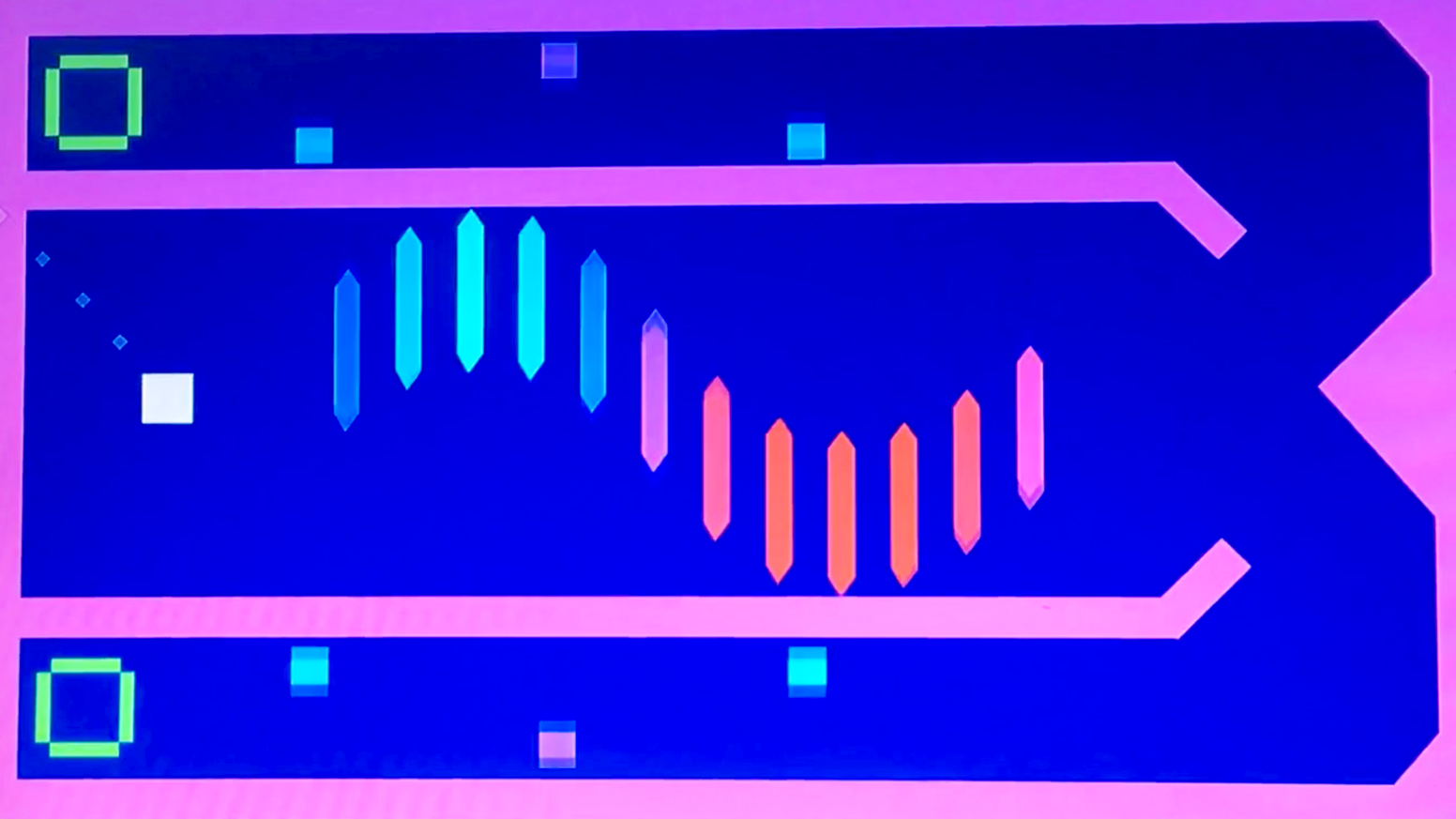 4) Uncharted: The Lost Legacy
We've seen a few big series this year try to carve out a small standalone story away from its main narrative, but none are executed as masterfully as Uncharted: The Lost Legacy.
The storytelling is, as expected, absolutely superb, flowing smoothly from sturdy violence, to pulpy shoot outs, from awe-inspiring establishing shots, to intimate character exploration. But best of all you can absolutely jump into this tale without needing to have experienced any of the previous adventures starring Nathan Drake, managing to deliver on the promise of a condensed Uncharted that anyone can pick up.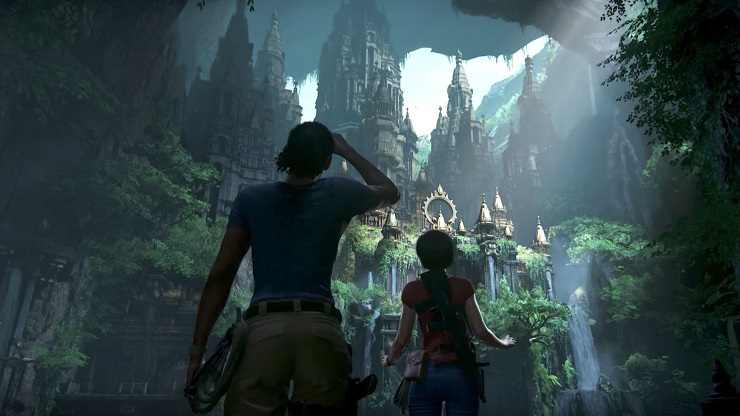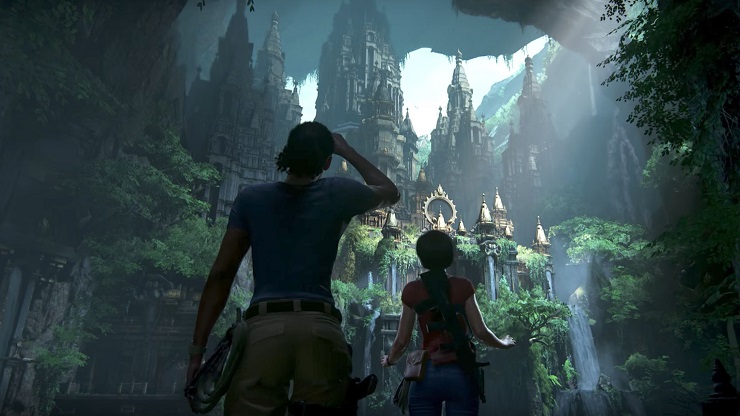 3) Everybody's Golf
Whenever I fire up Everybody's Golf I'm amazed at how "Nintendo" this Sony exclusive feels.
It's playful and cartoonish, stuffed full of secrets to figure out and items to unlock, and it gets across the minutiae of the sport it's replicating without putting up barriers to people who have never swung a 7 iron in their life.
It's only when you're done climbing the ranks of the offline tournaments, when you hit the online courses, that you realise just how insignificant your skills are when compared to other players. "How on Earth are they eighteen under after nine holes?" you splutter, before beginning the steady climb in skill and confidence to be among the best players in the world.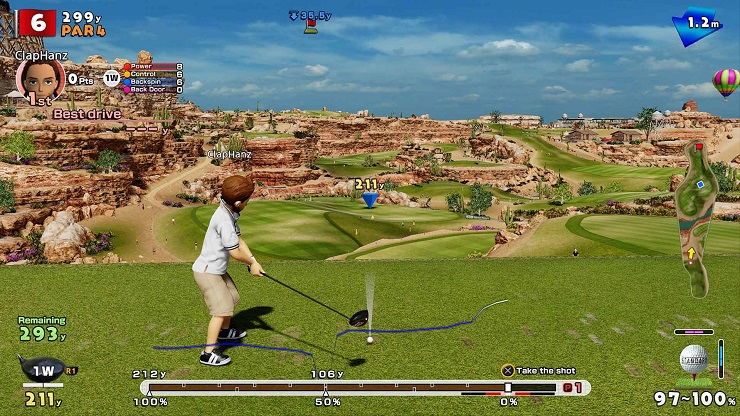 2) WipEout Omega Collection
A well-realised compilation of two of the finest future racers ever made, this package of WipEout HD (plus the Fury expansion), and WipEout 2048 runs smooth, has solid multiplayer options, a great photo mode, loads of tracks and ships, and hours of campaign to work through. Basically it's everything you could want from this kind of package.
Firing up the race against Piranha in the final season of 2048's single player – which echoes the final event of the very first game – it's difficult for anyone who has been with the series since 1995 to not feel a twinge of sadness at the fact we may not be seeing WipEout again for a very long time to come.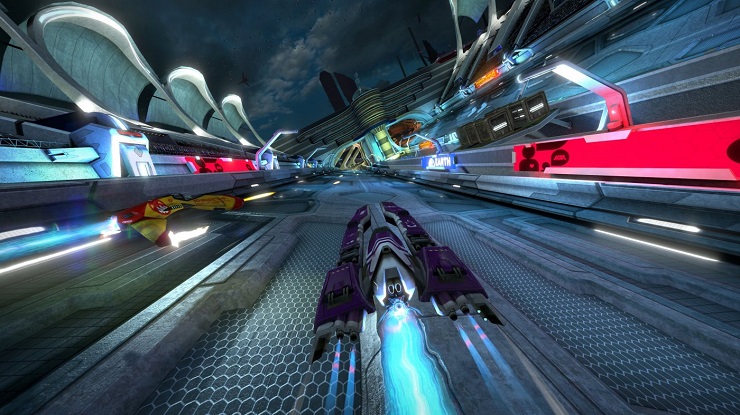 1) Yakuza 0
Yakuza 0 has its fair share of silliness, but if this were all it offered it certainly wouldn't be my favourite game of the year.
Behind the chicken tweet that propelled it into the limelight is a deep action RPG that is the natural evolution of games like Shenmue and Streets of Rage: a stylish fighter where you beat up gangs of thugs, building up your character and progressing the narrative steadily, looking awesome while you do it.
And this is unquestionably some of the finest storytelling in the hardboiled tradition, careening from tense dialogue between rival factions, to stupendous acts of graphic and comic martial arts.