The End Is Nigh is being ported to PS4 by Nicalis.
While announced for PS4 before, there was a bit of radio silence on the PS4 version. The Switch version released recently and it is very nice. Nicalis' North American Switch release was excellent as well. Hopefully they do something similar for the PS4 version. This update comes from Edmund's New Year Q&A that you can read here.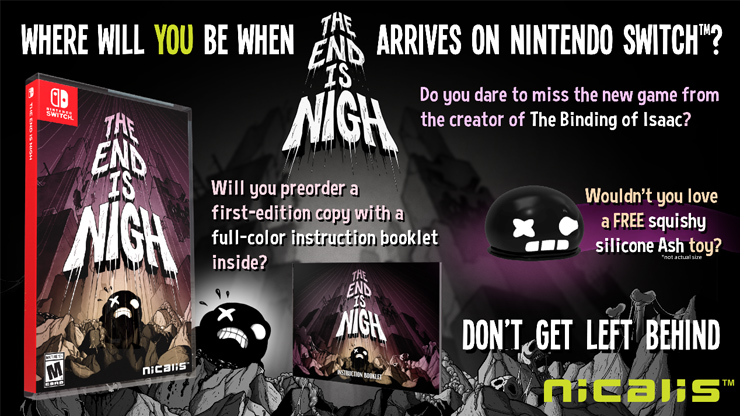 Q: The End is Nigh on ps4?
A: Yes, Nicalis is currently porting the game to Ps4.. maybe more consoles
in the future?
The End Is Nigh is available on PC platforms and Nintendo Switch.