I think it's fair to say that people like Assassin's Creed Origins, and Ubisoft hasn't skimped on the post-release content either. The first paid DLC, The Hidden Ones, was well received and the amount of quality free content has given people a reason to keep exploring Egypt. As for the second (and final) DLC expansion, well that's just the start of March's planned content.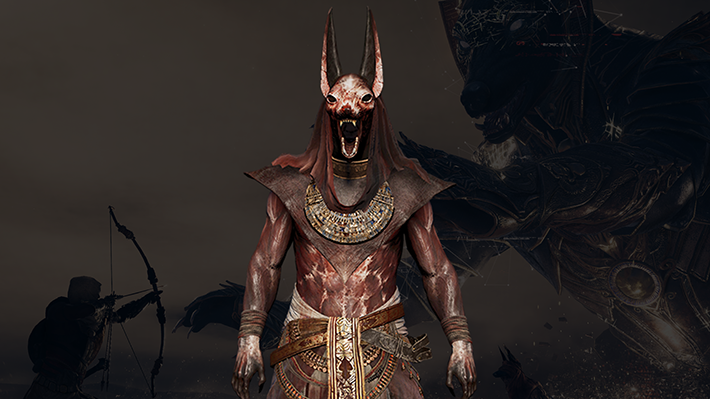 On March 13th comes Curse of the Pharaohs. Set four years after the main story, Bayek will discover the ancient capital city of Thebes, with its temples of Karnak and Luxor. He'll be exploring secret tombs in the Valley of Kings and "what lies beyond". Mysterious, eh?
There will also be new gear and outfits, as well as a new mount. The level cap will be increased to 55 too, so don't expect it to be easy going. Ubisoft has you covered though; if you're not far into the game and want to jump straight into the Curse of the Pharaohs DLC, you can still enter this new story with your current version of Bayek, but new players can create a new save with a level 45 character, complete with pre-selected gear.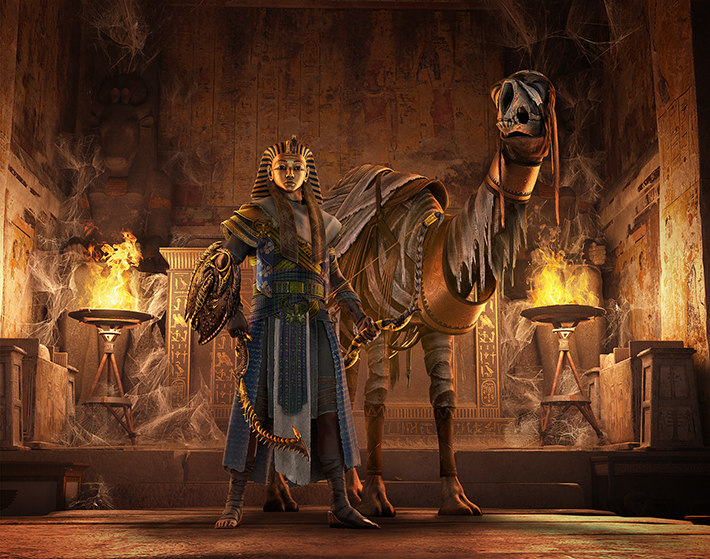 In addition to all that, the delayed February title update will now hit on March 6th. This will contain a new introductory quest, "Lights Among the Dunes" to celebrate the upcoming release of Curse of the Pharaohs; you'll also be treated to a new hard mode for Trials of the Gods, which will reward you with a new Anubis item set if you manage to come out on top.
Between March 6th and April 3rd, two gods will be "unleashed" per week; one on normal and one on hard, starting with Anubis and Sekhmet.
New store content will be coming too, in the shape of the Undead Pack on March 6th and the Far Cry Primal Pack on March 20th, alongside the Hunter's Fur outfit as an Ubisoft Club reward. Click through here for full details.
Curse of the Pharaohs, Assassin's Creed Origins' final DLC, arrives on March 13th for Xbox One, Playstation 4 and PC. Available as part of the Season Pass, or for separate purchase.