Remember that contest to win a Cardboard design Nintendo Switch and dock for the best LABO designs? Well, the winners have been announced.
LABO's role has always been to inspire creativity in those the play with its imaginative toolset and with the Creators Contest Nintendo wanted the best designs to walk away with the coveted limited edition LABO Switch console. Amongst the finalists there were some really cool things like a crab, a fish a cat and even an original game. The winners are chosen from three categories: Creation, Customisation and Kids, so, without further ado let's have a look at the winners.
Alien game – Creation winner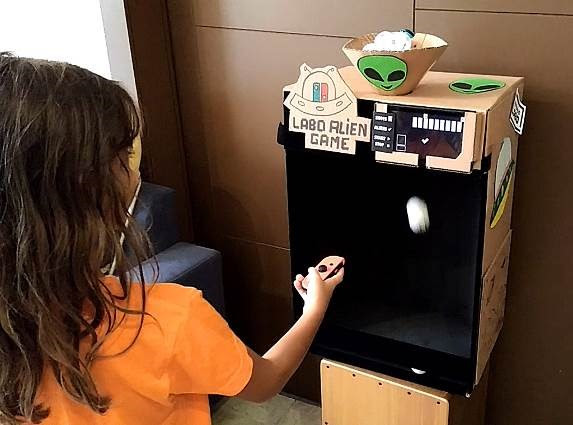 First up is the LABO Alien game courtesy of Jose Julio from Spain. In this ping pong balls fall from a funnel at the top and players shoot them using the Joy-Con with the IR blaster, it's a simple but very clever idea.
Luigi's Mansion House design – Customisation winner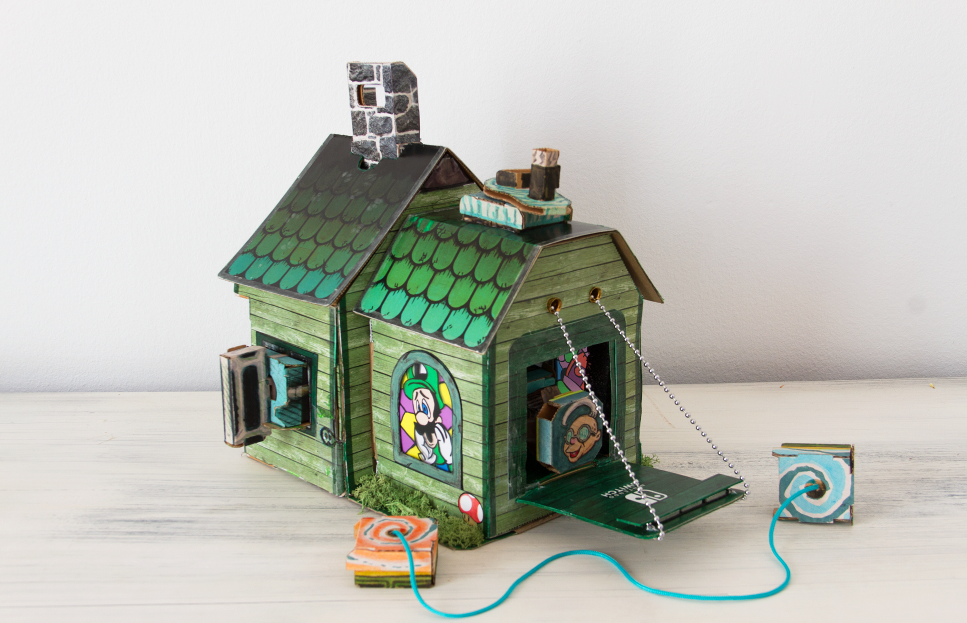 Not an original LABO creation per se, this is in fact a complete redesign of the house from the LABO variety pack and comes from Jordi Lamarca also from Spain. This features a completely detachable section, stained glass windows, a drawbridge to hide the plunger controller and even a Boo that glows in the dark. Sterling stuff.
Bowser's Castle – Kids winner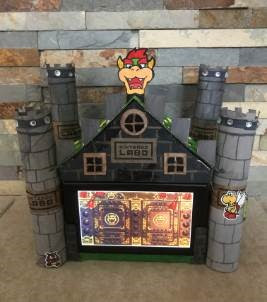 From Fabrice Doberva of France comes another house customisation this time in the shape of Bowser's castle. Another well designed customisation effort.
The UK finalists were just as good as the grand prize winners, so let's take a quick look at who just missed out.
LABO Cato – Creation finalist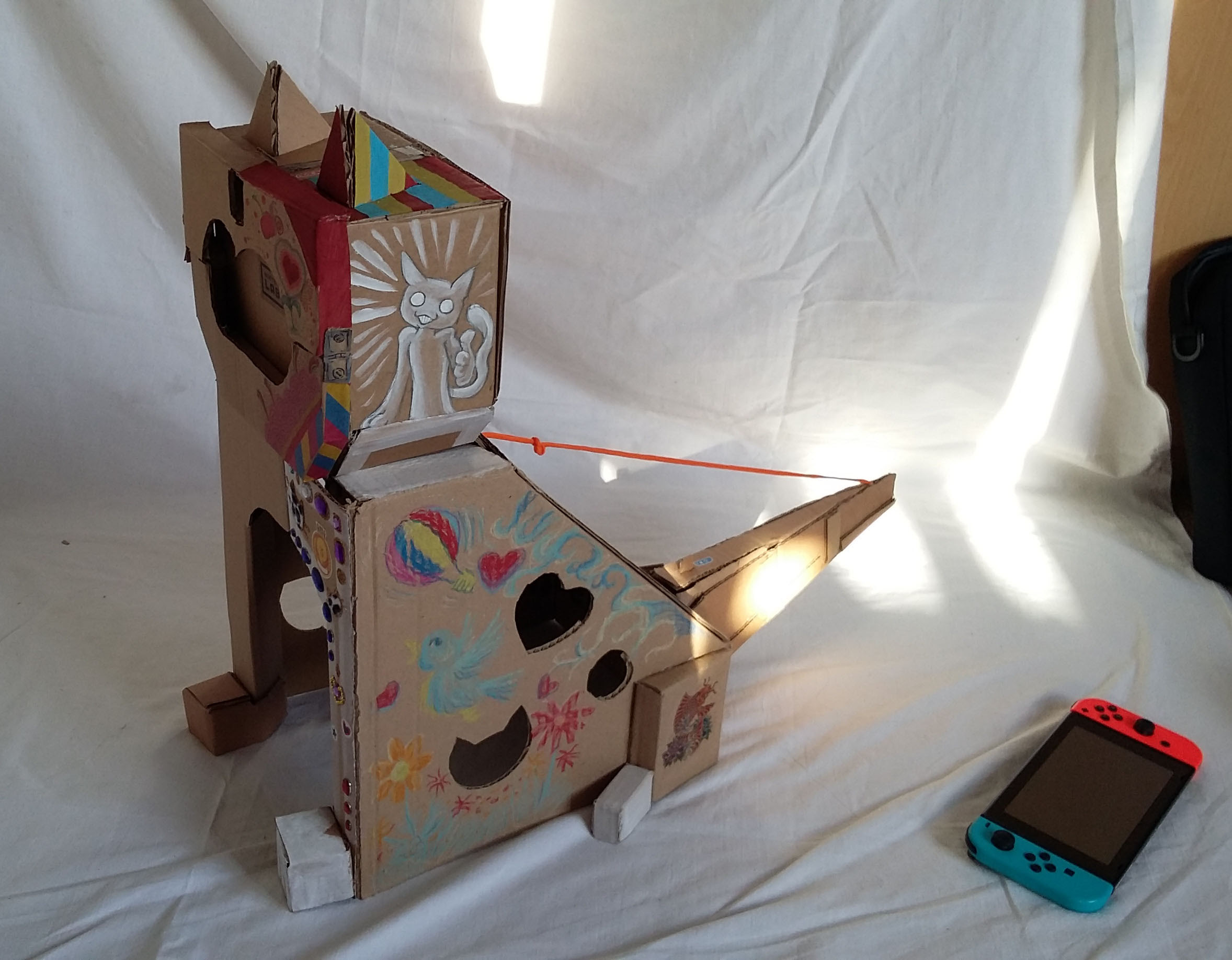 LABO Cato is, well, a cardboard cat from Vicky Cole. The cat has a Joy Con in it's tail and gets angry if it is pulled. To play with Cato you need to hold fish up for the cat to see and gain hearts to make Cato meow with joy. You can also use another set of Joy Cons to make Cato meow a tune. Also, the hollow body is designed so that Cats can sit inside Cato. If Twitter is anything to go by cats sure do love boxes.
Crabo – Customisation finalist
From Alan Taylor comes Crabo, a LABO crab which makes use of the LABO RC Car to move sideways. As the car moves a wheel underneath the RC car helps the legs to move. Very inventive.
LABO Fish – Kids finalist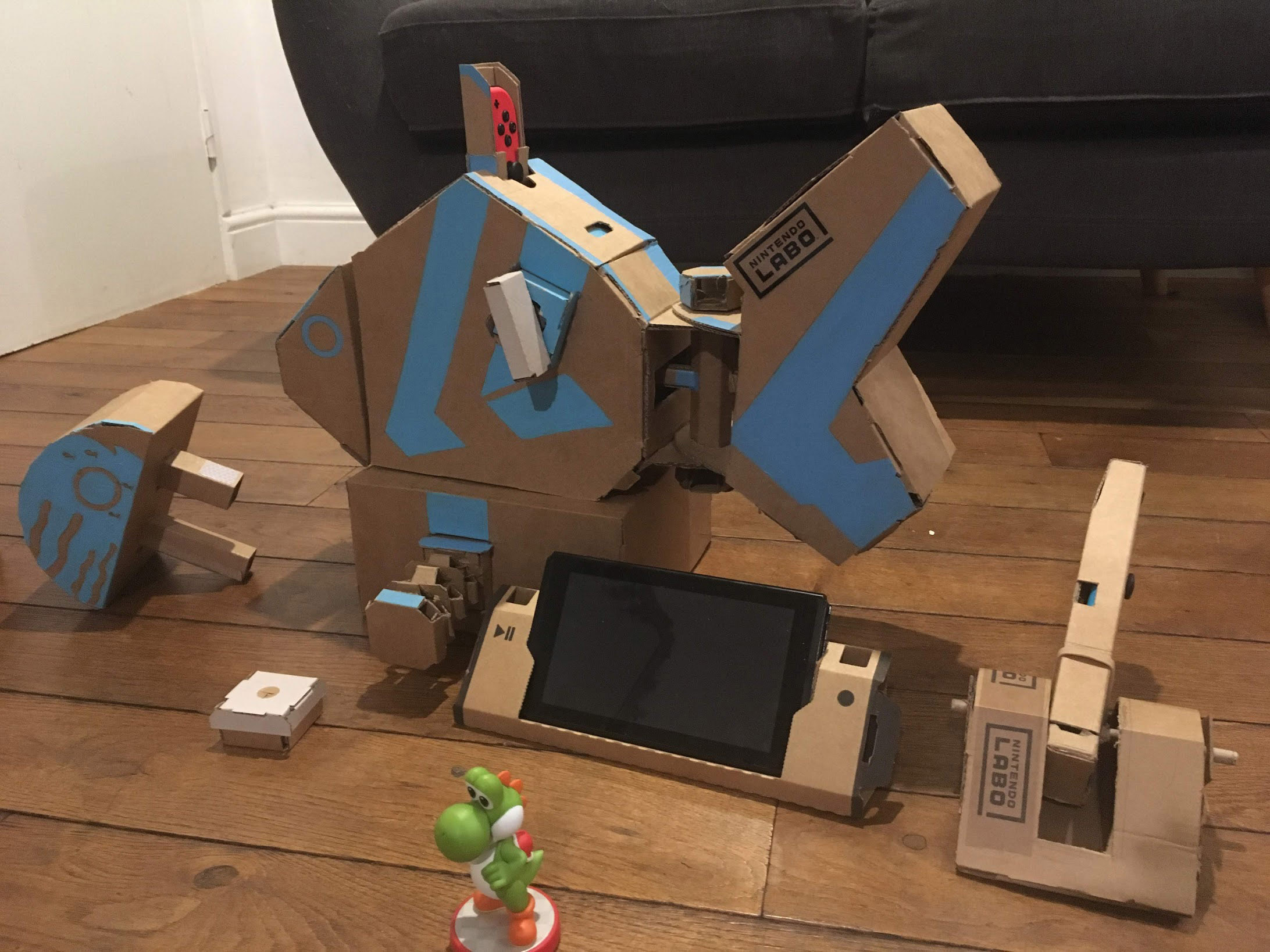 Isaac Freeman's LABO Fish is a reel (geddit?) work of art. There are detachable heads and a moving tail, there are also mini games played using an integrated lever. The three heads play a different song or effect when they're connected to the unit. Unfortunately the work that went in to this wasn't enough to tip the scales (fnar) in Isaac's favour, but he was a finalist, so it didn't tank (THAT'S ENOUGH – Ed).
Well, that's enough LABO for now. I hope that these examples have helped inspire you to your own LABO creations. We've checked out LABO and while we're impressed with it we hope to see official LABO use expanded beyond what the kits basically offer.
The Variety Kit, Robot Kit and Vehicle Kit are available now on Nintendo Switch.