Square Enix just released a new promo video for Kingdom Hearts III.
If you're now 100% set for the game and want to avoid any more information, don't click play on the video below. The 30 second promo video went live last night. Watch it below:
Kingdom Hearts III has seen an early release thanks to some stolen copies from the looks of things on Xbox One. The director, Tetsuya Nomura, commented on the leak and what they will do about it: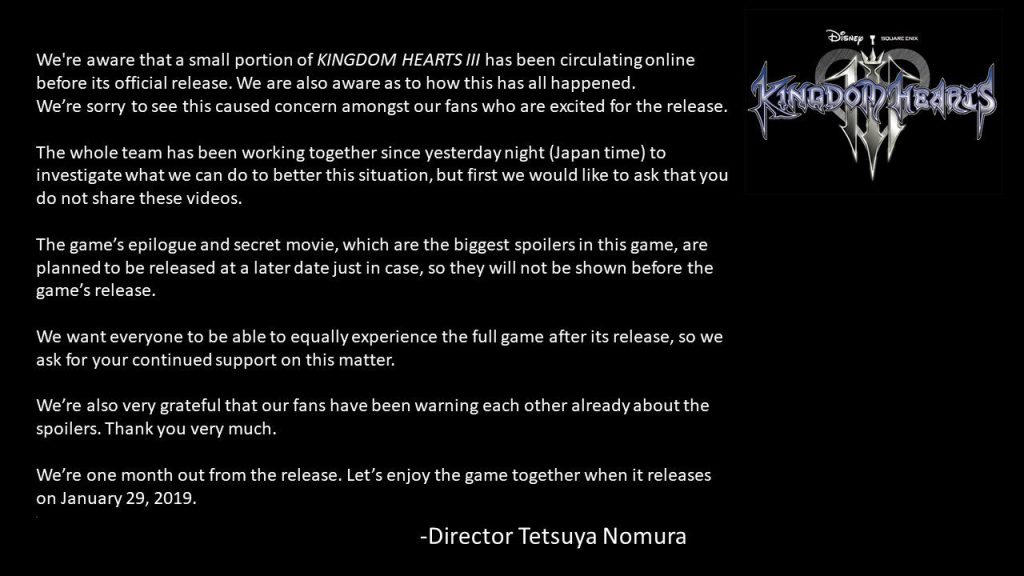 What I found interesting about that statement is the fact that the epilogue will not be on disc and it will need to be patched in.
Kingdom Hearts III releases on January 29, 2019 for PS4 and Xbox One.