Good news for those of you playing Red Dead Online, as Rockstar has added three new Froniter Pursuits today. This means new roles, new activities and generally more content, all in the latest title update.
With a startup cost of 15 Gold Bars for each new role, you can become a Bounty Hunter with a Bounty Hunter Licence, buy a Butcher Table to start you career as a Trader, or pick up a Collector's Bag if you fancy a new life as a Collector. If you have the gold, you can even become all three.
Today's update also comes with a raft of changes and general quality-of-life improvements:
New items, weapons, clothing and horse-drawn vehicles

Directional damage indicators to display where your character is hit from

Additional horse breeds

The ability to change your character's appearance without resetting progress

Expanded custom outfit slots

The ability to name saved outfits

Role-specific Free Roam Events

Increased selling prices for looted Jewelry

Increased movement and animations speeds for more responsive combat (including aiming, cocking and reloading), faster looting and more

Additional game balancing and improvements
It's possible to get all the new startup gear for free however, by linking your Twitch and Rockstar Social Club accounts for a free Bounty Hunter Licence. PlayStation Plus subcribers can grab the Butcher's Table until October 14th. The most difficult one is the Collector's Bag, which will only be available for free to those that collected all 54 hidden playing cards in GTA Online.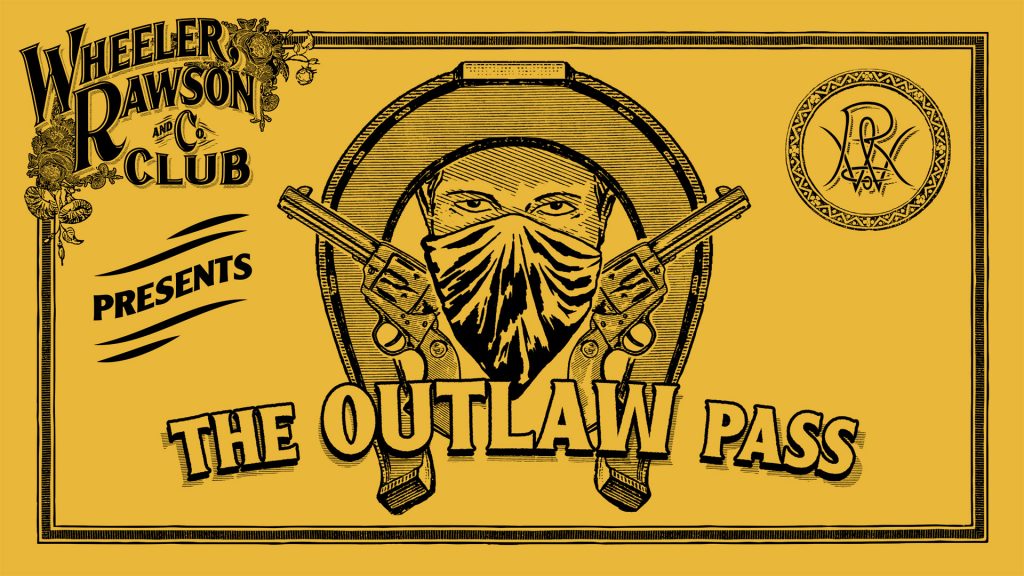 Anyone logging into Red Dead Online between September 10th and November 18th will automatically be enrolled in the in-game Wheeler, Rawson & Co. Club. This grants access to new clothing, accessories, bonus cash, free care packages and much more.
In addition, for the sum of 35 Gold Bars, you can grab the Outlaw Pass. This offers extra rewards like exclusive clothing, bonus cash, campsite themes and even Gold Bars, alongside more rewards over time.
There are more freebies and rewards too, especially for PS4 players. On top of the Butcher's Table, those on PS4 can also get the Trader Camp Theme and Weapons Locker both unlocked at Trader Role Rank 5 and free of charge from the Wilderness Outfitters store, until October 14th. During that same period, PS4 players can also look forward to early access to the American Foxhound Camp Dog, Shoot The Sky Emote, and three new Ability Cards (Gunslinger's Choice, Strength in Numbers and Ride Like The Wind) as well as three new clothing items (the Carrigan Hat, Burnham Boots and Avery Gloves).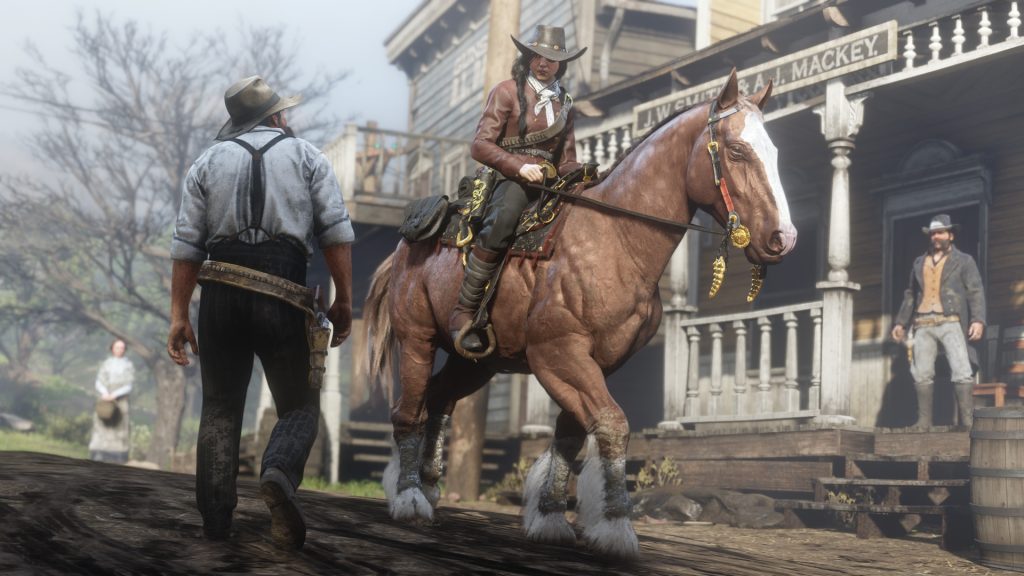 On top of all that, this month's PlayStation Plus benefit is a free gift of 250RDO$ for playing between now and October 7th.
All owners of the Ultimate Edition will also be able to get two new steeds, free of charge, unlocked via the Bounty Hunter's progression: the Sorrel Breton and Red Roan Breton.
It's a big month for Red Dead Online.