The post launch content for the Iceborne expansion for Monster Hunter World continues with a Raccoon City collaboration.
From 00:00 GMT 8 November console players will get access to event quests as well as the new equipment from the weapon design and Palico gear contest. PlayStation 4 players can also look forward to exclusive free content starting on 21 November as the first round of event quests for the Horizon Zero Dawn: The Frozen Wilds collaboration goes live. Furthermore, in December there will be a console update featuring a new monster, seasonal in-game events, and additional Horizon Zero Dawn content for PS4.
Raccoon City collaboration
Leon, Claire and Tyrant pay a visit to Iceborne for this collaboration. As part of the event, hunters can acquire materials upon completing the event quest (MR20 or above) to craft Leon and Claire layered armour sets, plus three Raccoon City themed pendants for their weapons. Additional rewards for completing the event quest include two new gestures and a variety of themed decorations available to decorate your room.
Weapon Design and Palico Gear Contest
The winning entries of the Iceborne weapon design and Palico gear contest were revealed last month at New York Comic Con. The Black Eagle Charge Blade designed by "sheep" features black feathers which open up into a wing-like silhouette when changing from its sword form into axe mode. The Felyne Wiggler Palico gear designed by "Zyralynn_art" offers a matching twist on the Wiggler gear.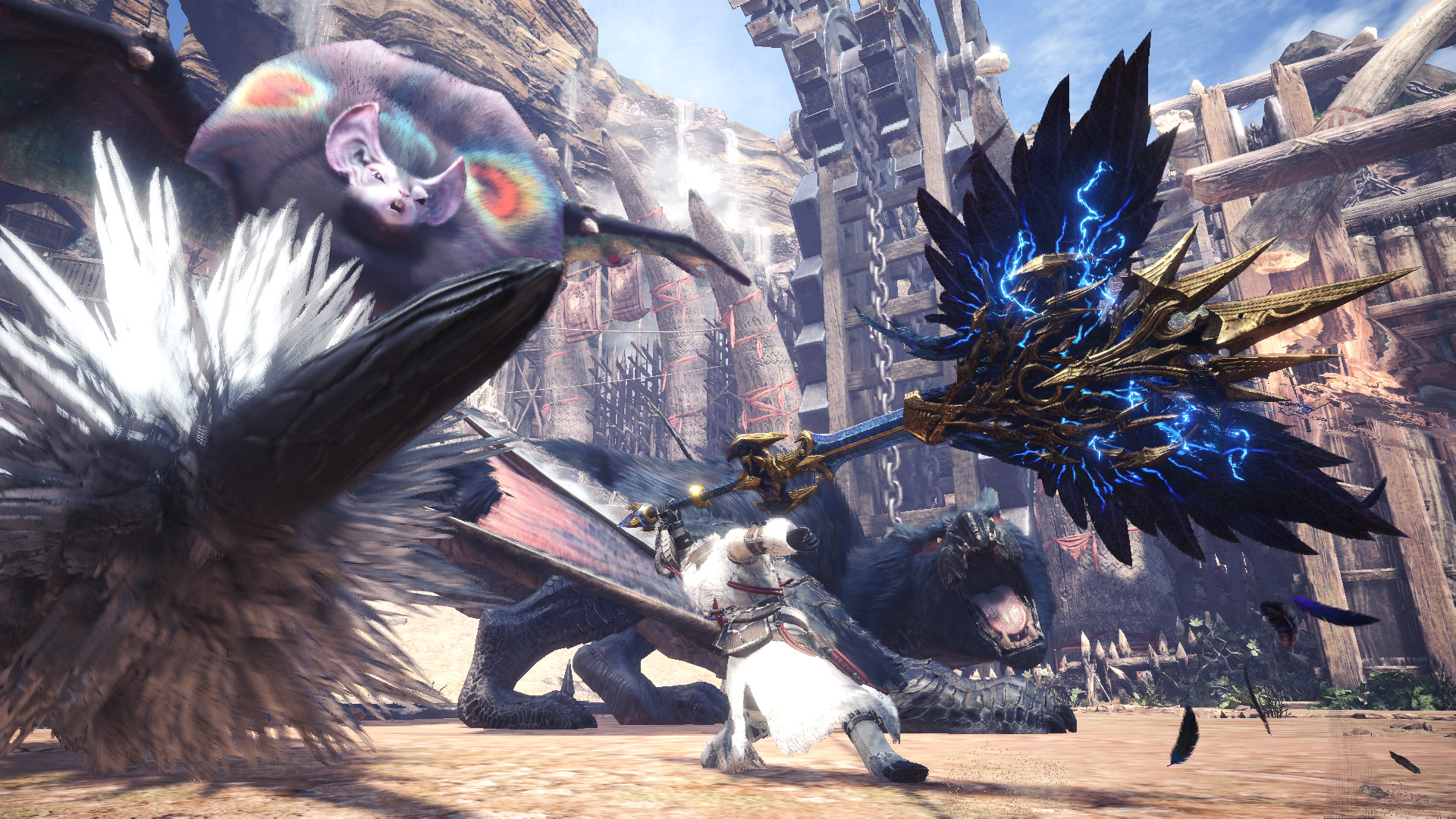 December 2019 events
More free content is planned for December with a soon-to-be revealed monster being added to the roster in Iceborne. Also in December will be the return of the seasonal fests offering themed take-overs of the hub area, limited bounties for special items and more. The event will take place in both the Astera and Seliana Gathering Hubs.
PlayStation 4 players will also be rewarded with additional rounds of the Horizon Zero Dawn: The Frozen Wilds collaboration with free content including new event quests and themed gear to craft.