A brand new Destiny 2: Lightfall trailer has dropped today showcasing some of the new Exotic weapons and armour heading to Bungie's looter-shooter with the newest expansion on February 28th.
One year on from the launch of The WItch Queen, Destiny's Light versus Darkness saga moves into its penultimate phase when LIghtfall launches at the end of February. Having dealt with Savathun and her Lucent Brood of lightbearing Hive, it's now time to deal with The Witness' newest disciple, the former Cabal Emperor Calus.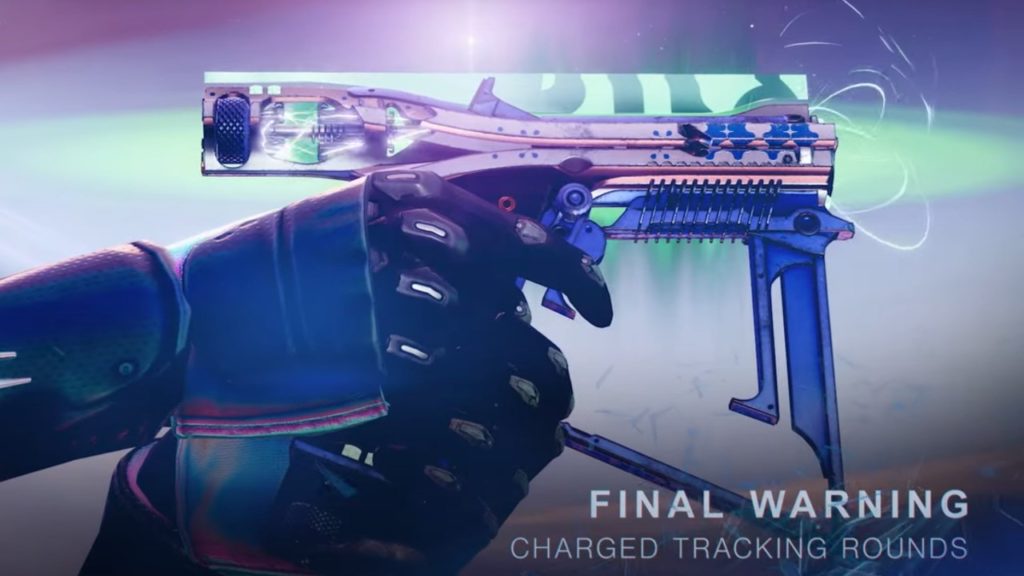 Taking the fight to the new city of Neomuna on Neptune, the Guardians will join forces with Cloudstriders, advanced humans who have been living in secret outside of the Traveler's influence. There's also a new Darkness subclass as Guardians will be able to wield the power of Strand, and weave creatures, weapons and chaos from the very fibres of reality.
To compliment Strand and its new grapple ability, new weapons and armour are coming to Destiny 2. The latest trailer offers a sneak peak at these items, and we have a brief idea of what they'll do in the game.
Final Warning – This Strand Sidearm shoots tracking rounds that seek out nearby enemies. Not only does this confirm the new Sidearm, but that Strand-class weapons will be a thing from the get-go.
Deterministic Chaos – A Void Machine Gun that rhythmically weakens enemies as it fires.
Winterbite – A Stasis Exotic Glaive that freezes enemies on impact with frost orbs, leaving them vulnerable to follow-up attack. Glaives were introduced in The Witch Queen and have quickly become a favourite among PvE players.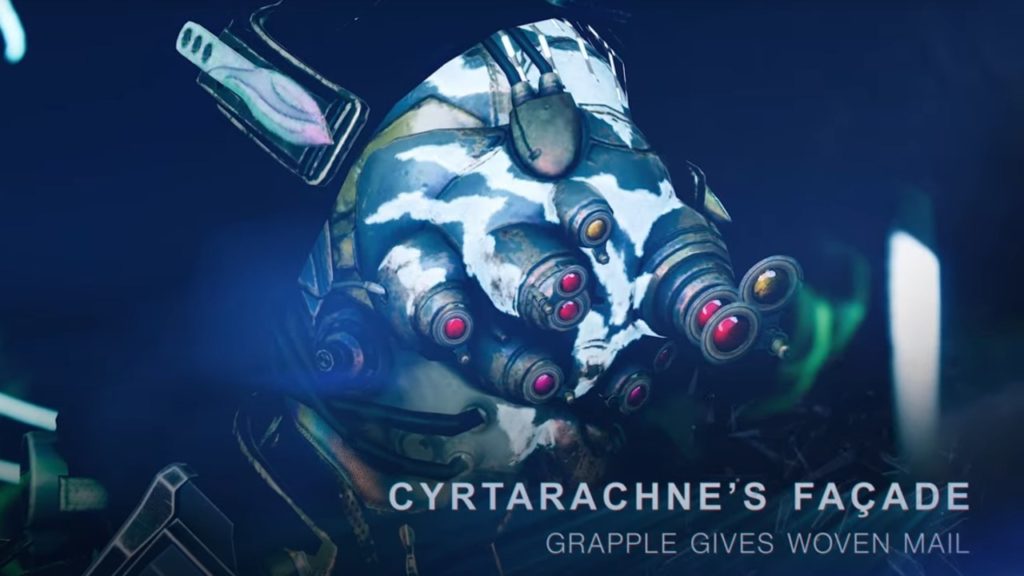 Cyrtarachne's Façade – This Exotic helmet gives extra protection as Hunters gain armor and flinch resistance when they grapple. Another spider-themed Hunter helm, but one that looks like it'll be super useful for all the new Strand mains.
Abeyant Leap – When Titans use their Barricade with this Exotic leg armor, it spawns seeking projectiles that suspend enemies and gives armor to its wielder. Finally a reason to take off the Dunemarchers?
Swarmers – This new Exotic leg armor allows Warlocks to create a Threadling to infest and attack enemies after destroying a tangle.
All this talk of "Threadlings" has us excited at the prospect of actually being able to summon creatures in Destiny 2, especially since the Warlock Strand subclass was recently renamed to "Broodweaver". Regardless, there's not long to wait until the release of Destiny 2: Lightfall now, when we can finally get our hands on all these new toys.
Destiny 2 is currently free-to-play up until The Witch Queen campaign on PC, PS4, PS5 and the Xbox consoles. The Lightfall expansion launches on all platforms on February 28, 2023.