The Bluejay quest is the third monument restoration quest you'll recieve from Archivist Quinn after completing the Destiyn 2: Lightfall campaign and reaching reputation rank 11 with Nimbus in Strider's Gate. You will recieve it after colmpleting the Stargazer and Maelstrom questlines, and it is part of the overall quest to unlock the Winterbite Exotic Heavy Glaive. Read on for our guide to completing the Destiny 2: Lightfall Bluejay quest.
Step 1: Obtain the quest
"Visit Nimbus."
Pretty simple. Chat to Nimbus at Strider's Gate and they'll give you the next quest.
Step 2: Obtain Shellcode Fragments and a Polymorphic Engine
"Defeat combatants in the current Vex Incursion Zone with a Strand subclass equipped to obtain Shellcode Fragments, and open a Terminal Overload Key Chest to obtain a Polymorphic Engine."
Equip Strand and head to the current Vex Incursion Zone, signified by coloured streaks on the map. Defeat enemies with Strand and they'll periodically drop the Shellcode Fragments.
Now jump into a Terminal Overload activity and loot the special chest with a Key when it's over.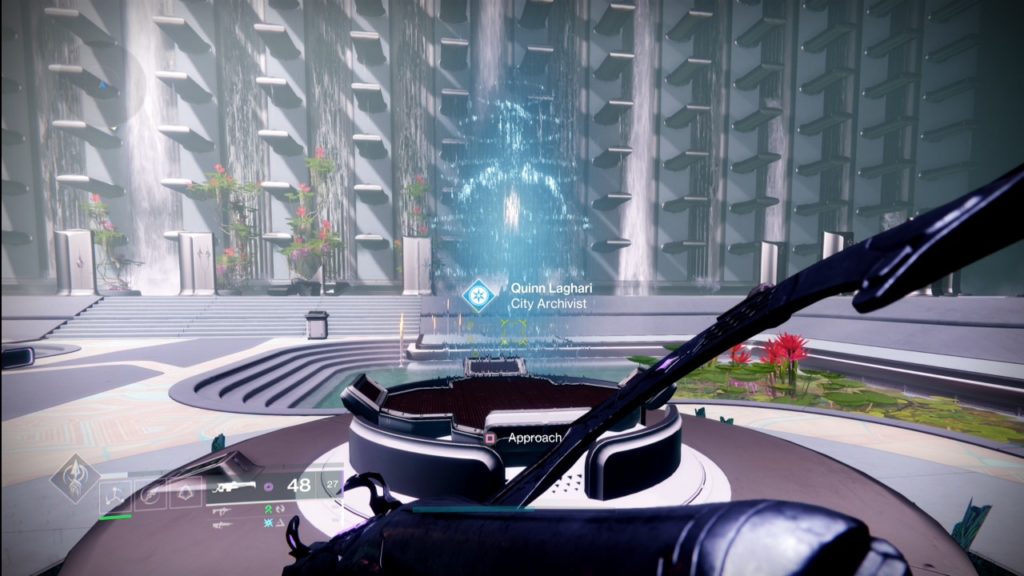 Step 3: Complete the current Partition mission.
"Complete the Partition activity."
The Partition missions are special missions inside a Vex program. Hard Reset, for example, sees you disarming bombs to protect the Cloud Ark, and features numerous races against the clock on your sparrow. Each week there'll be another activity, and you'll either need to go alone or with a fireteam. You cannot matchmake into the activity.
Step 4: Go back to the Hall of Heroes
"Return to the Hall of Heroes to repair the Bluejay memorial."
Once you're done, head on back to the Hall of Heroes and interact with Bluejay's Monument to restore it.
Step 5: Talk to Archivist Quinn
"Return to Quinn to discuss the next steps."
That's everything you need to do to complete the Bluejay quest in Destiny 2: Lightfall. Now talk to Quinn, and prepare for the final quest to restore the Strider memorial and recieve the Winterbite Exotic glaive.