Goblinz Studio has confirmed that their atmospheric colony builder Terraformers is leaving Early Access on March 9, 2023. The studio os also planning more for the title over time with a new weekly challenge mode, new buildings, space projects, and technologies, as well as events, animations, and more.
In Terraformers, the Red Planet is your new home. Settling on this new planet requires careful planning, exploration, research, and resource management. In Terraformers, players will plan their colonies from the ground up. As players progress, their populations and scientific acumen will grow. Exploration and researching technologies will allow players to terraform the planet, helping to increase oxygen, temperature, ocean levels, and atmosphere density. Players will also be transporting oceans from nearby celestial bodies, building space mirrors or restarting volcanoes, spreading adaptive bacteria, and planting forests to geo-engineer their new home.
Aside from just raw resources in Terraformers, the support of the population will affect a player's success. As players grow their cities and population, so will the population's demands. Players will need to keep up with their population's standards by increasing the comfort of living on the Red Planet. Building structures and terraforming to create forests, parks, entertainment centers, and homesteads will help players add to their population while also gaining its support.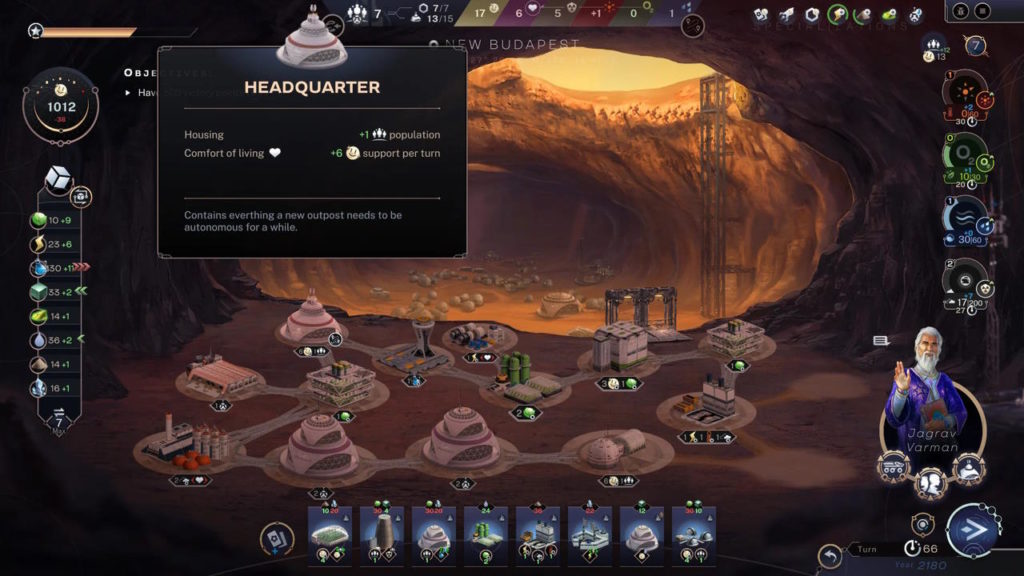 Launch features
With the 1.0 launch of Terraformers, players will be able to explore new areas, research new technologies and buildings, and face new challenges. The nearby moons of Phobos and Deimos become new frontiers for building cities. You can begin a new space project to expand your possibilities, place new buildings, and research new technologies.
For players looking for a challenge, "Weekly Challenges" will also arrive with the 1.0 launch. Players can try a specific game each week where new modifiers will be presented that they can attempt to beat on multiple difficulty levels and have their success streaks tracked.
Upcoming features:
Found new cities on the nearby moons of Phobos and Deimos.
Construct new buildings, complete new space projects, and research new technologies.
Contend with five new events, including the catastrophic asteroid event.
Two new leaders, each with their own background, skills, and perks.
Weekly Challenge mode – play a specific game each week with modifiers and test your skills in multiple difficulties while having your success streak tracked.
New animations to make cities more lively.
Terraformers leaves Early Access and launches on March 9, 2023, on PC and Nintendo Switch.