The LEGO Group has announced that the last addition to the LEGO Super Mario Range is… Donkey Kong expansion sets.
With four sets in total, this marks the first time that LEGO brick versions of Donkey Kong, Cranky Kong, Diddy Kong, Funky Kong, and Dixie Kong will be available. The new characters and expansion sets can interact with the LEGO Mario, LEGO Luigi, and LEGO Peach characters.
Simon Kent, Design Director at the LEGO Group, said: "The excitement continues to grow for the LEGO Super Mario franchise with yet another playful update. We're welcoming the iconic Donkey Kong into the LEGO Super Mario product line! We can't wait to see how the four Expansion Sets inspire kids to discover the new wild and colourful jungle from the Donkey Kong universe, whether that's hanging out in the tree house, riding a mine cart, jamming out with Dixie Kong or exploring with Rambi".
The four sets are explained and detailed from the official press release, below:
LEGO Donkey Kong's Tree House Expansion Set (£57.99 – 555 pieces)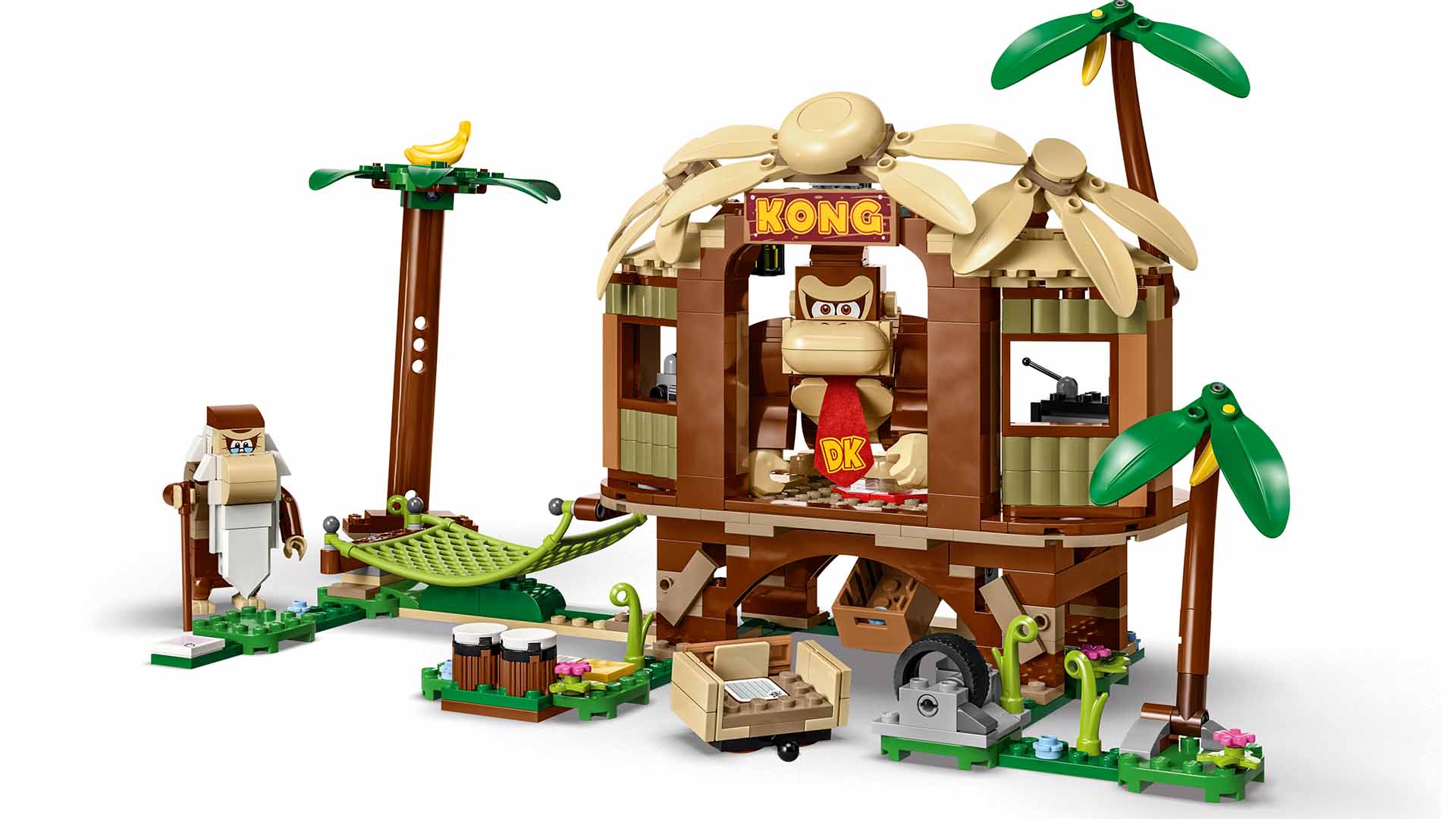 Children aged 8+ can use LEGO Mario, LEGO Luigi or LEGO Peach figures to jump onto Donkey Kong's back and explore this colourful tree house. You'll find a buildable TV and radio, option to play the conga drums, or even visit Cranky Kong to earn some digital coins. Look closely and you may discover a secret compartment! If you get tired after all the exploration, there's a comfy hammock for Donkey Kong to have a nap in.
Diddy Kong's Mine Cart Ride Expansion Set (£94.99 – 1157 pieces)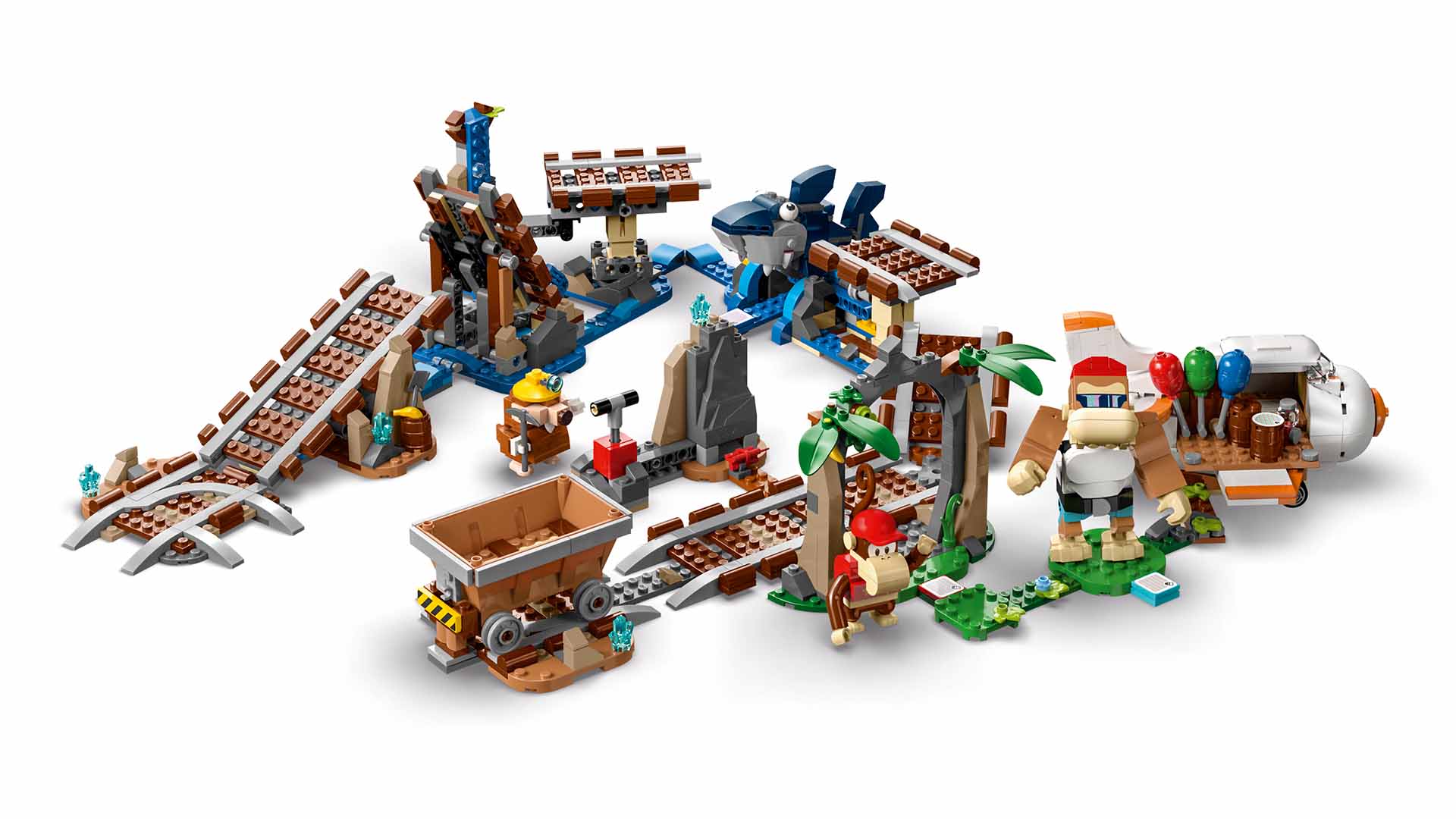 This incredible 1,157 piece set features one of Donkey Kong's most iconic locations and challenges. Place a LEGO Super Mario figure in the mine cart to ride around the track. Flip the Snaggles out of the way, fix the broken section of track, defeat the Mole Miner and 'explode' the rock to reveal a bunch of bananas. Will you "eat" them or gift them to Diddy Kong or Funky Kong? The fun doesn't stop there, you can buy balloons from Funky Kong's airplane shop and fly the plane too!
Dixie Kong's Jungle Jam Expansion Set (£20.99 – 174 pieces)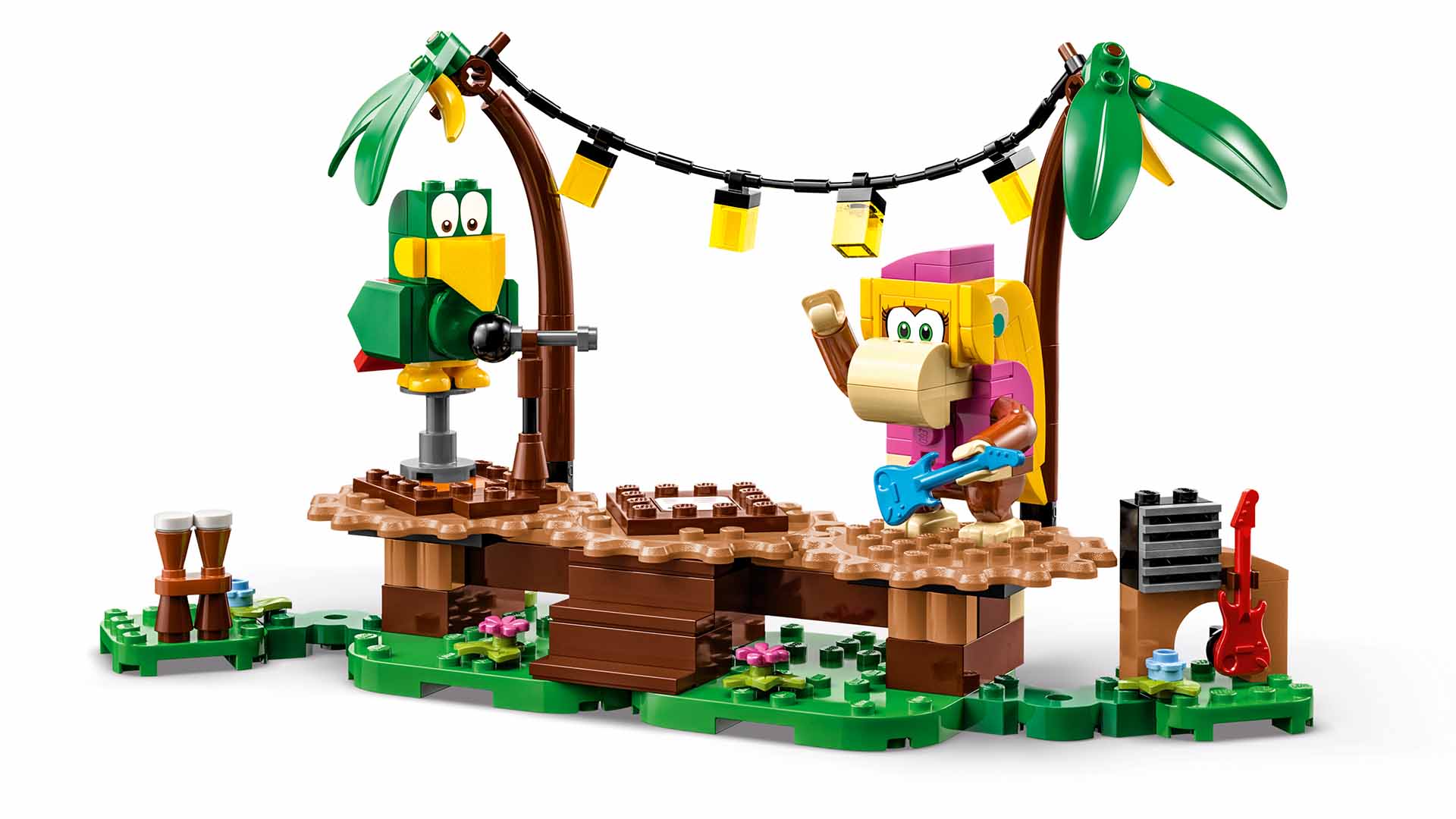 Get ready for some musical fun with the Dixie Kong's Jungle Jam Expansion Set. LEGO Mario, LEGO Luigi or LEGO Peach can take centre stage and perform with Dixie Kong and Squawks, the parrot, all set in vibrant and fun jungle surroundings.
Rambi the Rhino Expansion Set (£8.99 – 106 pieces)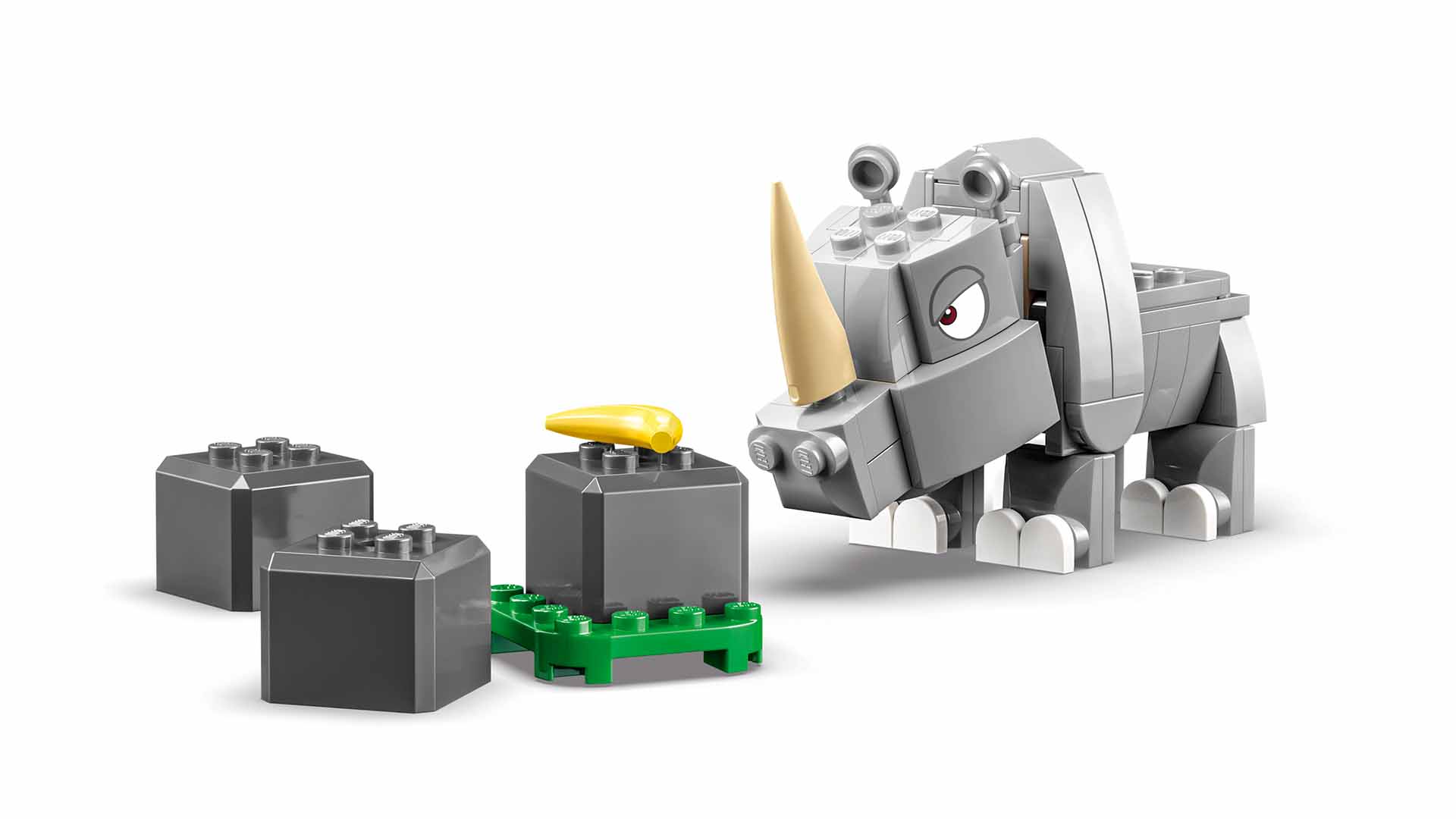 LEGO Super Mario figures can jump on Rambi's back and ride into action. Listen out for fun sound effects when Rambi walks, charges into the included stackable rock elements or makes other movements.
These new LEGO sets will be available from August 1st, 2023, from LEGO.com and other retailers.