You may not think it's a game in desperate need of one, but a Minecraft Legends guide is going to seriously help you, especially if you're new to the genre. The knowledge of having played it for hours and hours, and chatting as a team means we're in a good place to help out. You see, while Minecraft Dungeons was a bit like "my first Diablo/dungeon crawler", Minecraft Legends is not really a "first RTS" type of game.
Indeed, in our Minecraft Legends guide, we're going to give you tips to get the most out of the game that you might otherwise miss. There are, for example, things you can get very early on that will make some of the conquering missions so much easier in this game, and after the tutorial, you're very much set free to do as you please. What should you spend your resources on? What upgrades do you get first? We're here to help! With that in mind, let's get started with our Minecraft Legends guide.
Rescue the Creepers as soon as possible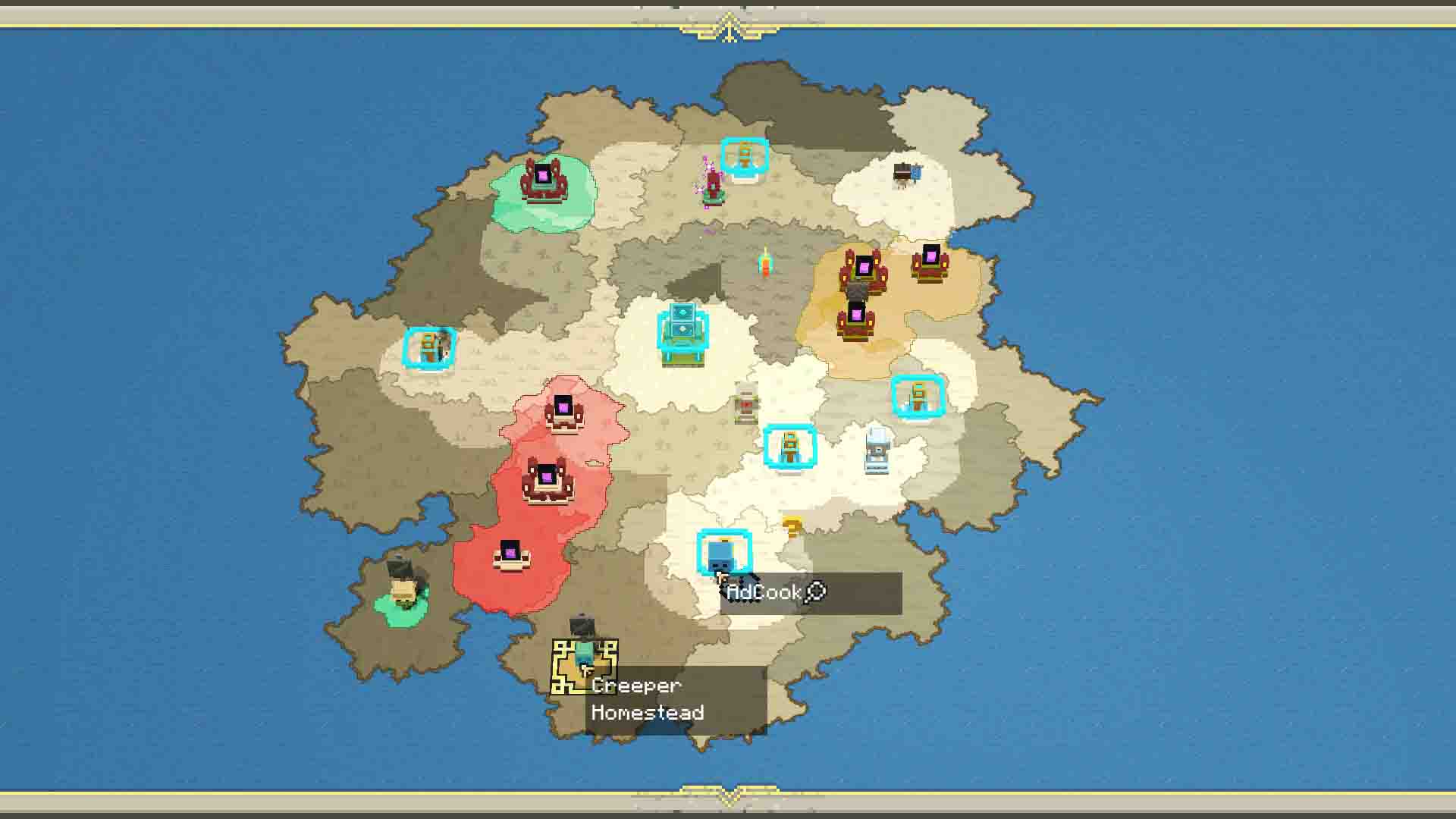 Somewhere on the map, there are enemies from the main Minecraft series being attacked by Piglins. These will be different for everyone as the map is randomly generation, as you can see from ours: top right there are Skeletons (and get them, too, asap), bottom left there are Zombies, but in the middle-bottom, are the Creepers. It may seem almost counter-intuitive, but once you've reduced them and taken out the Piglin base nearby, you will have the key to quick base-destruction. Why would you want an army that blows itself up, you might ask? To melt structures in record time, of course.
All you have to do is attack the Piglins who are making the Creepers' existence hell. Defeat around the required 63 enemies, and you will unlock the battlement nearby. Command whichever friendlies you deem fit to break the gate down, then use them as a distraction while you run around and free the two sets of Creepers in cages, within the enemy camp. Gather up your newfound Creeper-pals, and then using the tactical menu, send them to work on the portal in the middle of the base. Within seconds they'll knock it down to near-death, and if they don't finish it up, you can do so easily. Bombs = good for destroying bases. Lesson learned!
Don't rush to portals, you'll miss out on resources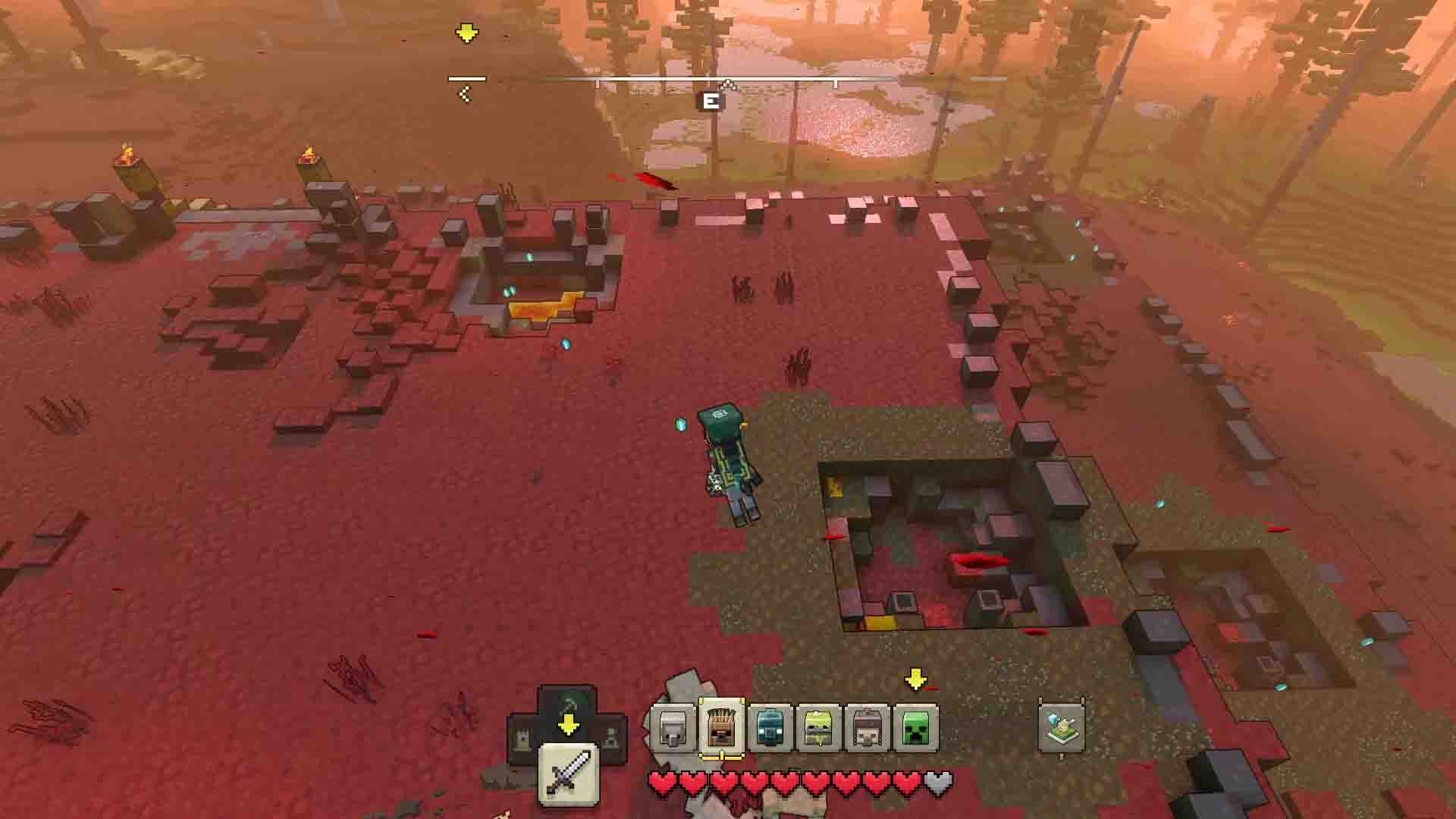 Prismarine is the resource you need the most of in Minecraft Legends, and you get it from completing missions, so it's easy to not notice you also get loads for breaking Piglin structures down. While it can be tempting to use our Creeper tip above and just plough through to the portal, doing so isn't always the best idea. When you complete a base this way, every structure is defeated, leaving behind Prismarine for you to hoover up. This sounds great, but bigger bases leave behind so much, you're literally leaving currency on the ground, watching it flash, then blink out of existence. Ouch. Consider smashing some structures separately, get the good stuff, then attack the portal.
Minecraft Legends Guide: How to go fast, and jump high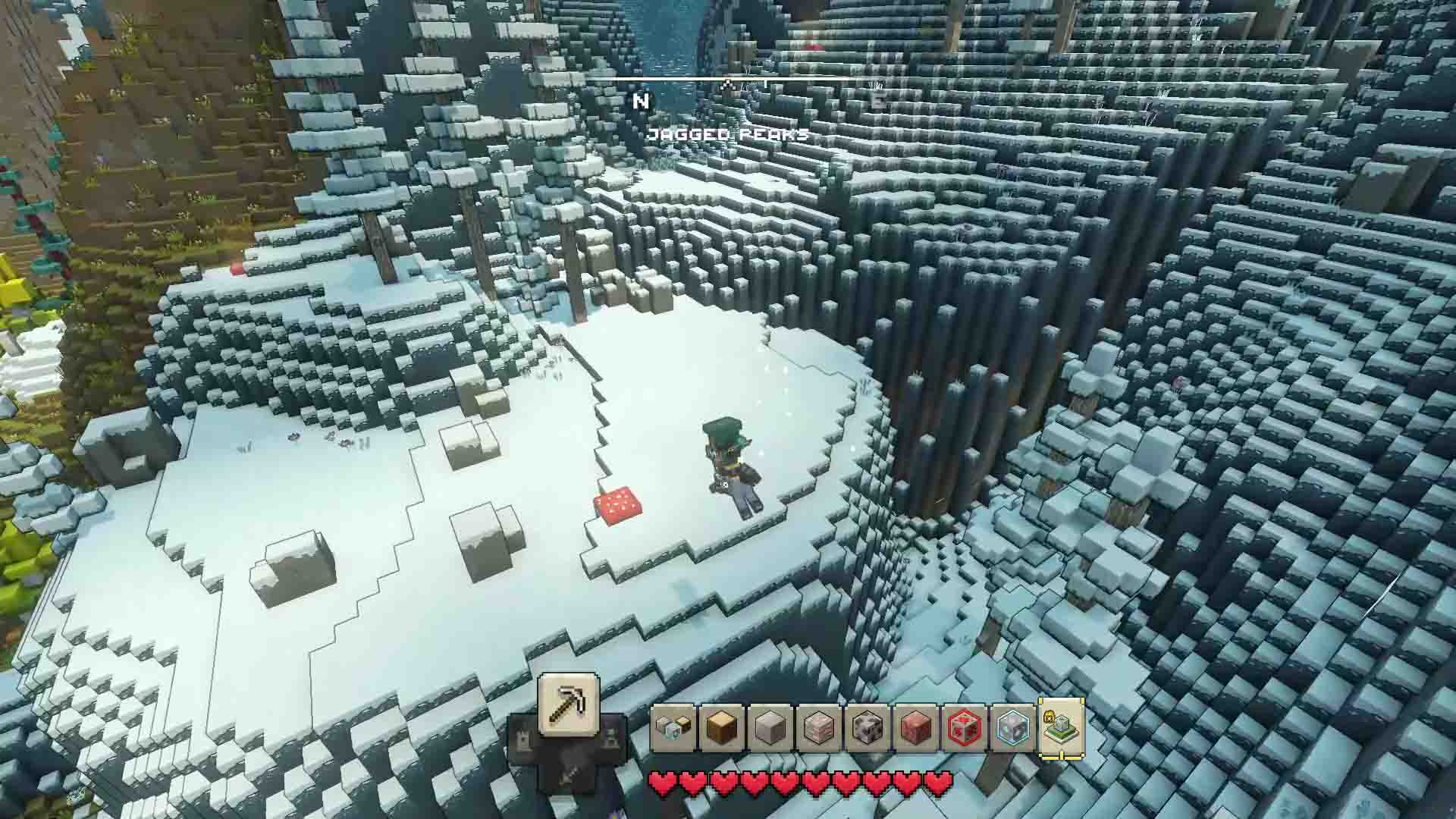 It's not immediately obvious, but there are speed and jump buffs littered around the world of Legends, and the game doesn't really explain that right away. Likely as a nod to all the "fast wheat" farming tutorials for the main game, there is "Speed Wheat" on the ground that buffs your movement speed for a while, and can be stacked. In fact, there's an achievement/trophy for staying at top speed for a while. Likewise, there are red and white mushrooms on mountains that will give you a massive jump. Both of these will be obvious after you've done it once, as there is a noise to signify its happening, and you will see a sparkly trail around your hero.
Keep the Prismarine, save for the flames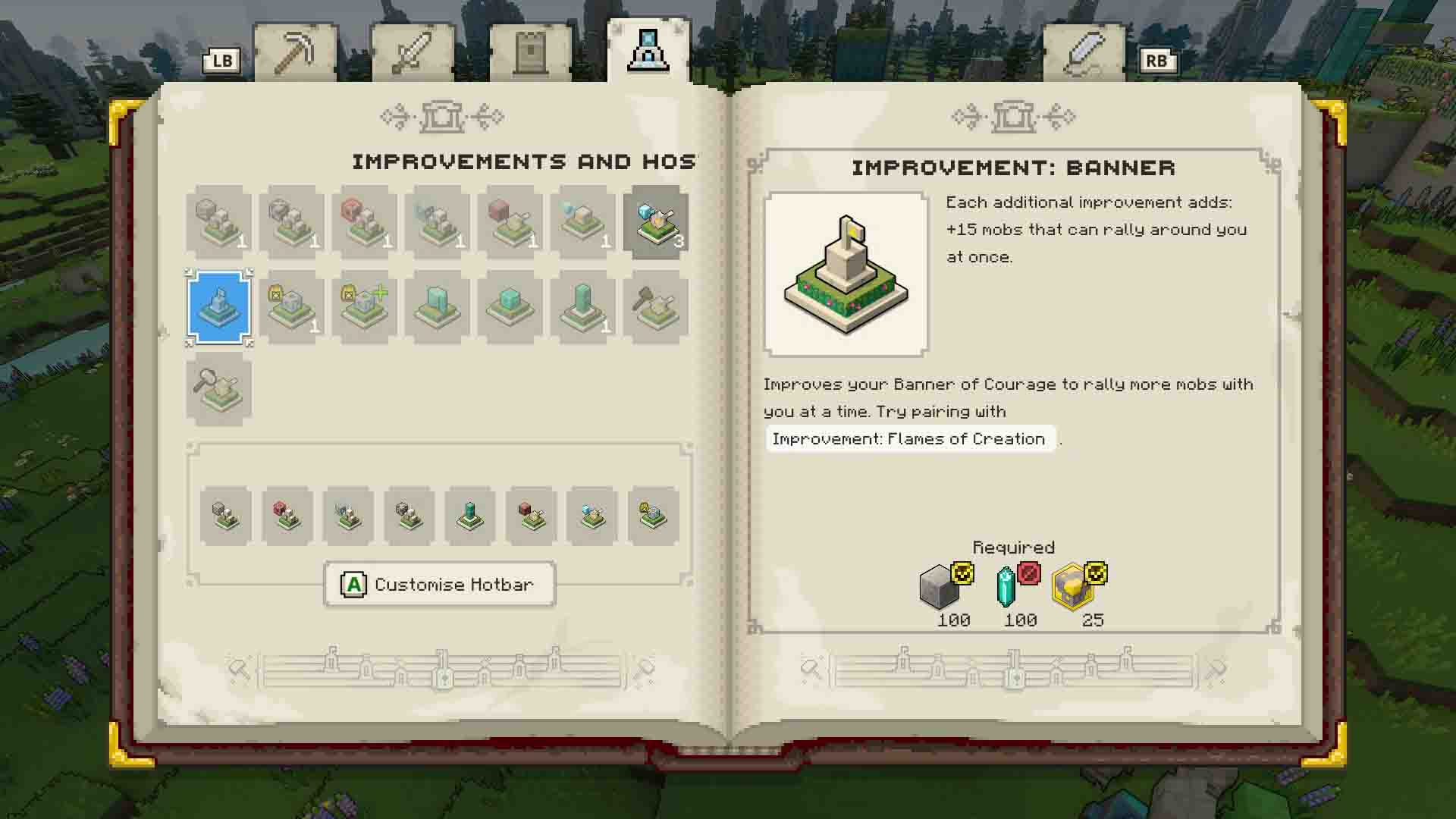 In Legends, your army size is dictated by two stats: your flame of creation size, and banner size. Both are upgradeable, but will take around 300 Prismarine to get the first for each. Flame of Creation can be upgraded from 20 to 24 with 200 Prismarine, Gold, and Stone. But there's a bigger upgrade (+10) for 400 Prismarine. So while it may be tempting to upgrade your Allays to be able to mine quicker, or build more, at the early stages you simply don't need to have this option. Instead, you'll make battles easier by aiming for the flame and banner upgrades. The only other things you should unlock are the ability to mine coal, platinum, and the base materials, as these are required to create armies that include Skeletons and Creepers.
Allay upgrades are in chests, too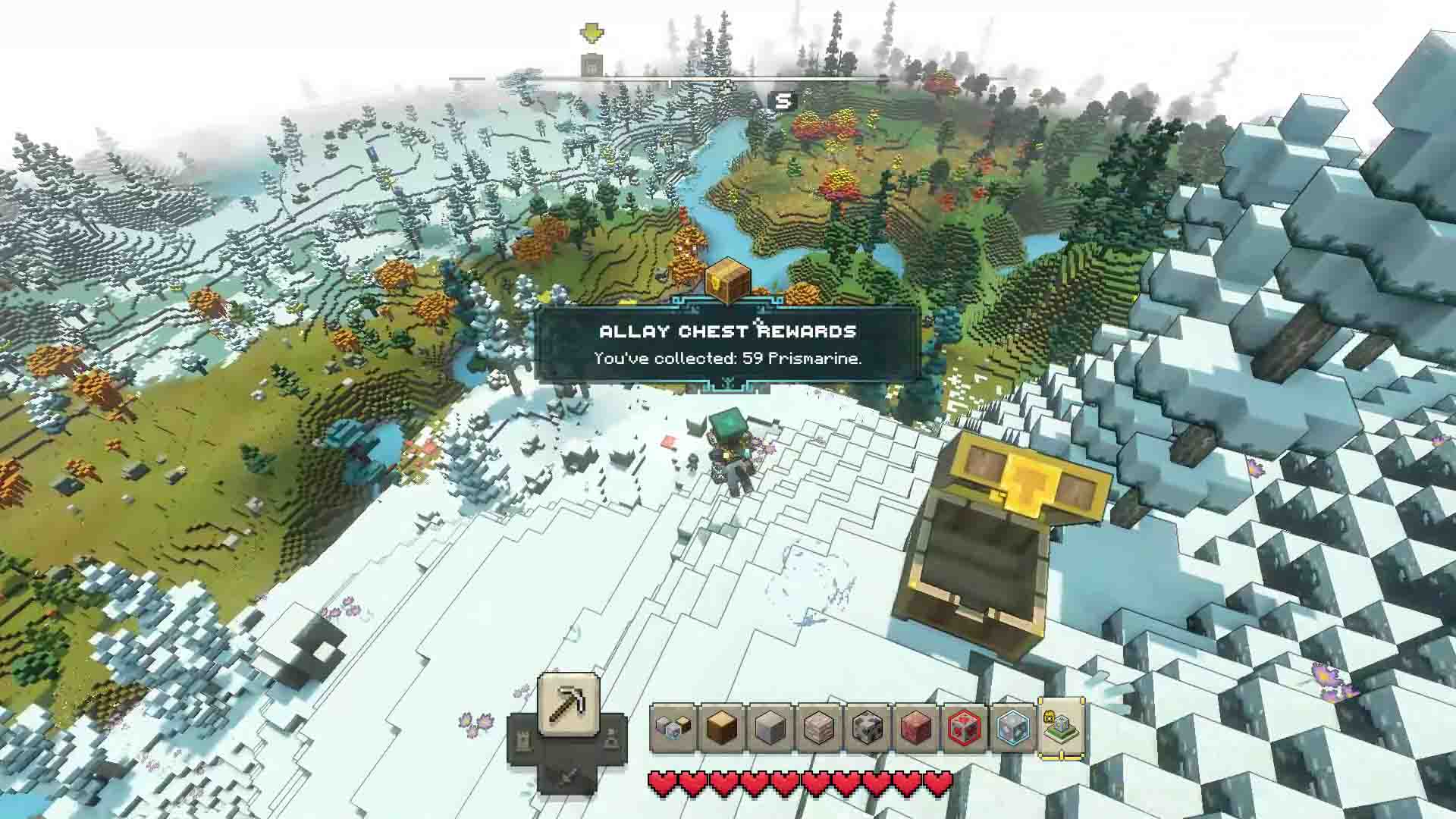 Speaking of those Allay upgrades, you can actually make your life easier by saving the resources, and going on a hunt. In the mountains and off the beaten path there are large gold treasure chests, and while these can contain any number of things, often they will include an upgrade to your gathering or building Allays. In other words, exploring the world will make you have a better chance of surviving, building, and gathering. It's a no brainer!
Minecraft Legends Guide: box in your boxes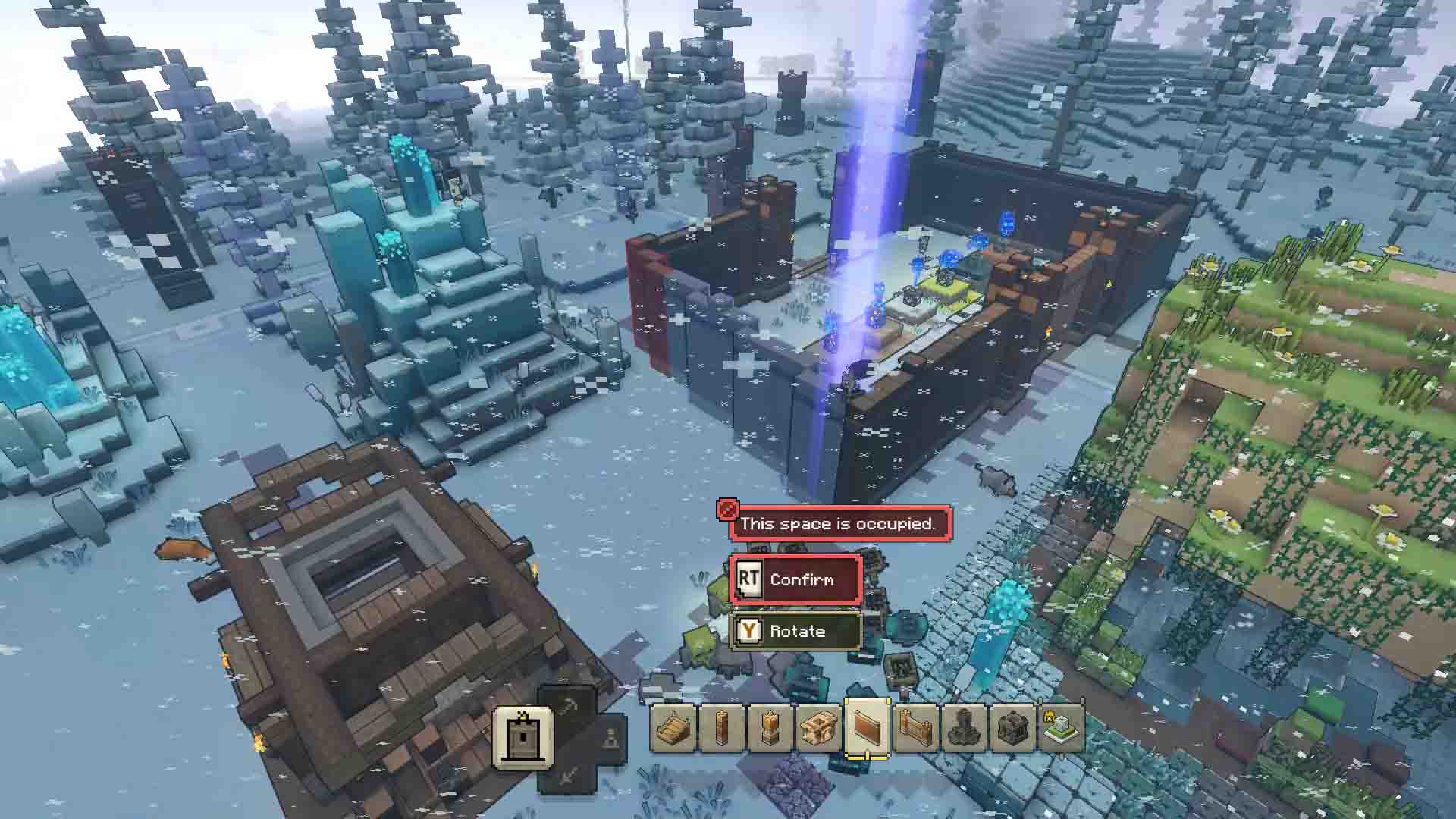 When it comes to building your army, you make little spawner boxes on the ground for each enemy type. The thing is, the enemy can (and will, oftentimes) target these, meaning you get stuck in a loop of building your spawners to survive, getting them smashed up, building them again, and so on.
Instead, if you're defending a village that is larger than you would like, and thus you don't want to build a huge wall around it, make a smaller village within the village: a box within a box. Lay down your spawners while waiting for the night to come, and then stick doors either side, and wall them in, for safety. This way, should your army get decimated, you can retreat and restock on golums and skeletons, etc, without getting stuck in that awful loop.
We hope our Minecraft Legends guide has been helpful, make sure you check out our review, as well.