If you're not a real fan, fishing is a hard thing to get excited over. It's not a particularly thrilling sport; it's more the kind of pursuit you fill a Sunday with, feet up by the lakeside with a cold beer and a luncheon meat sandwich. As a result, there aren't many games completely dedicated to the art of angling, as it's often relegated to the position of either RPG mini-game or cutesy mobile app.
Dovetail Games, though, are an outfit dedicated to fishing. Previously released on PC, Euro Fishing aims to bring the thrills and spills of freshwater fishing to the comfort of your own living room – and by and large, they succeed. Euro Fishing is almost as exactly as exciting as real fishing.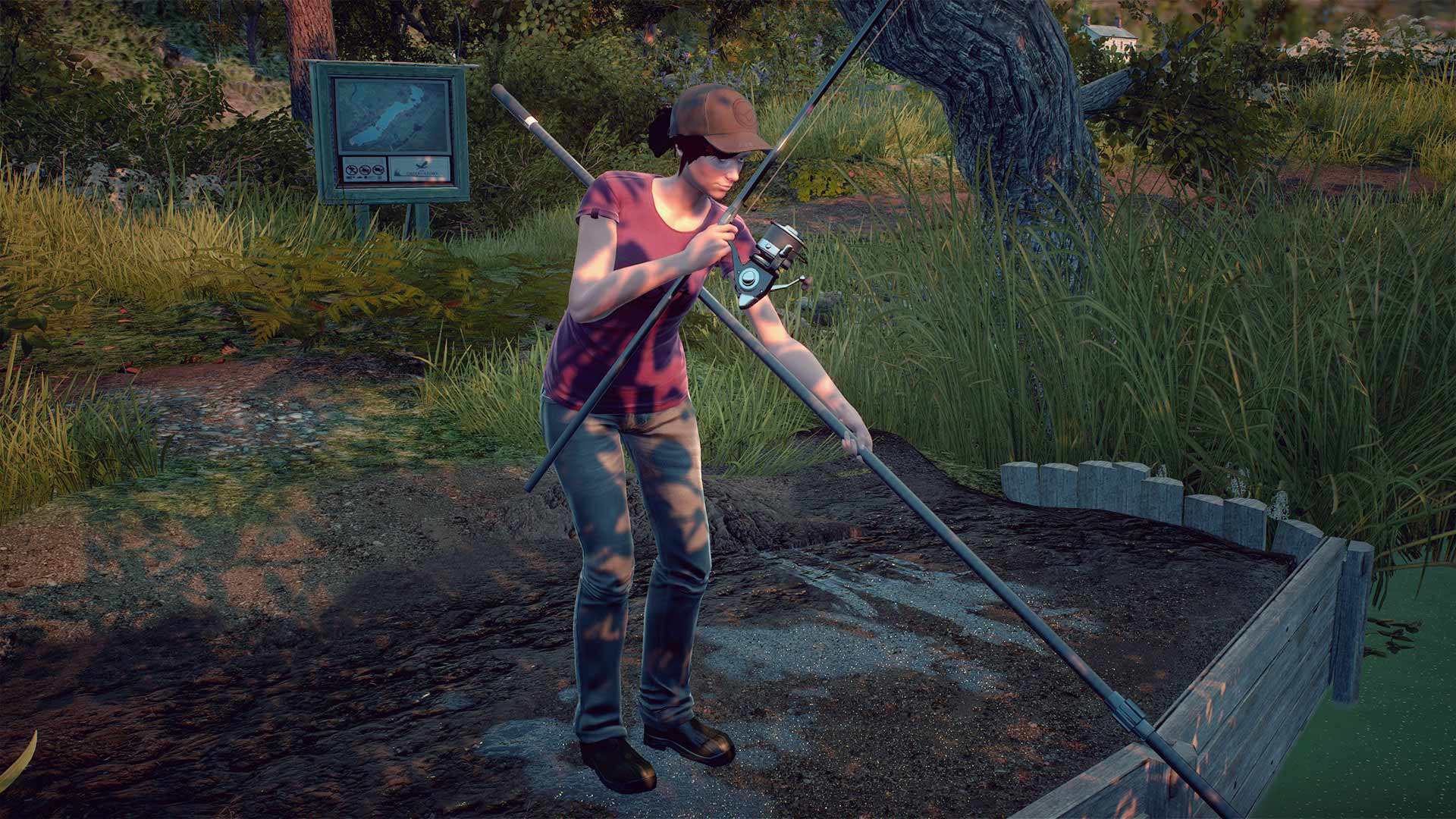 The progression system is decent, as you unlock new rods, reels, flies and bait by earning Tackle Points and visiting the in-game store. It initially feels a bit grindy, which is normal these days, but it's nice to have something to chase and save up your TP for. Although your character isn't customisable, you do have several pre-made avatars to choose from. As you compete in events or "Freedom" fishing, you earn XP that incrementally increases your character's core stats.
Having found success with Train Simulator and Farming Simulator, Dovetail have already shown themselves to have serious chops when it comes to emulating real life activities in games, and Euro Fishing is no different. They've taken great pains to make this the most realistic and comprehensive fishing simulator available, and the effort has paid off, though perhaps a little too well.
By its very nature, Euro Fishing is an idling game. You can jump into the Academy to hone your skills (which is utterly essential if, like me, you're not much of an angler in real life), or you can cast your line straight into the Live Tournament mode – but somehow, without the thrill of competition, Euro Fishing feels more natural. I don't know a lot about reels, rods, flies and lures, and it took me a while before I got the hang of casting off properly. I soon realised that patience was far more important than moving from peg to peg when they weren't biting, and once I accepted the fact that it wasn't going to be a constant struggle between man and fish, and more a slow-burn build-up to a short pay-off each time, I began to enjoy it more.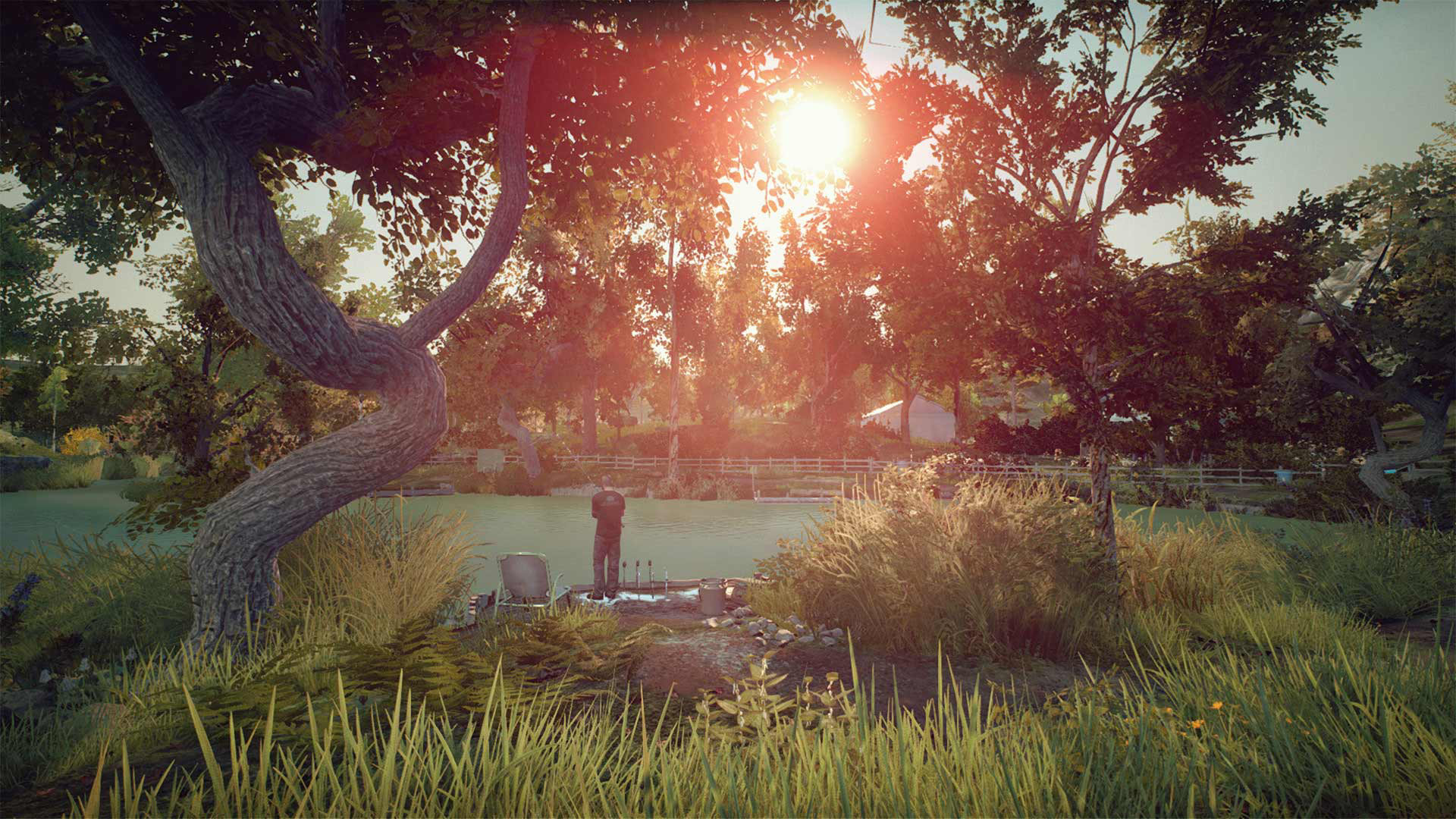 Although I went in with low expectations, I admit to a cetain sense of satisfaction when I finally got a bite, reeled it in and landed my first carp. It was a tiddler, but the sense of accomplishment was real – and that's the most important thing.
All things considered, Euro Fishing is the best fishing simulator you're likely to find. The environments aren't great and the animations and character models leave a bit to be desired, but the mechanics are on-point and, if you go in knowing what to expect, it's an enjoyable experience – albeit one that's characteristically short on thrills and spectacle.
Positives
As relaxing as the real thing
Decent progression system
Negatives
Looks bland
No character customisation
As relaxing as the real thing
Dovetail Games have produced a solid fishing game with intuitive controls that might just be a little too sedate for some.