Release Date
September 15, 2016.
My reign as manager of Merseyside Blue, or Everton, has not gotten off to a great start. Despite the fixture gods looking kindly down upon me, my Everton side have failed to win any of their first four games. A 1-0 loss at home to Swansea City on the opening day of the season set an early disappointing tone, which was followed by three uninspired 0-0 draws on the bounce against Bournemouth, Middlesbrough and Southampton. Four games in, relegation zone, and I'm already feeling the pressure pulling down on me like an anchor. What if the fans start to turn on me? What if the board regret taking a chance on this inexperienced upstart? I need a result and soon.
Next up, Arsenal.
After not being able to even score a single goal against teams that Everton really should be singlehandedly beating if we are to have any ambitions this season, how on Earth are we going to not get battered by Arsenal? Changes were needed. Out went the underperforming Ross Barkley and Gerard Deulofeu, and in came the pacey Aaron Lennon and the tough tackler Muhamed Besic. I tinkered with the tactics and made the midfield a lot more compact, in order to cope with Arsenal's attacking might. Within 15 minutes we were a goal down, some sloppy defending allowed for Alexis Sanchez to pounce on a loose ball and the Chilean made no mistake.
Well, damn.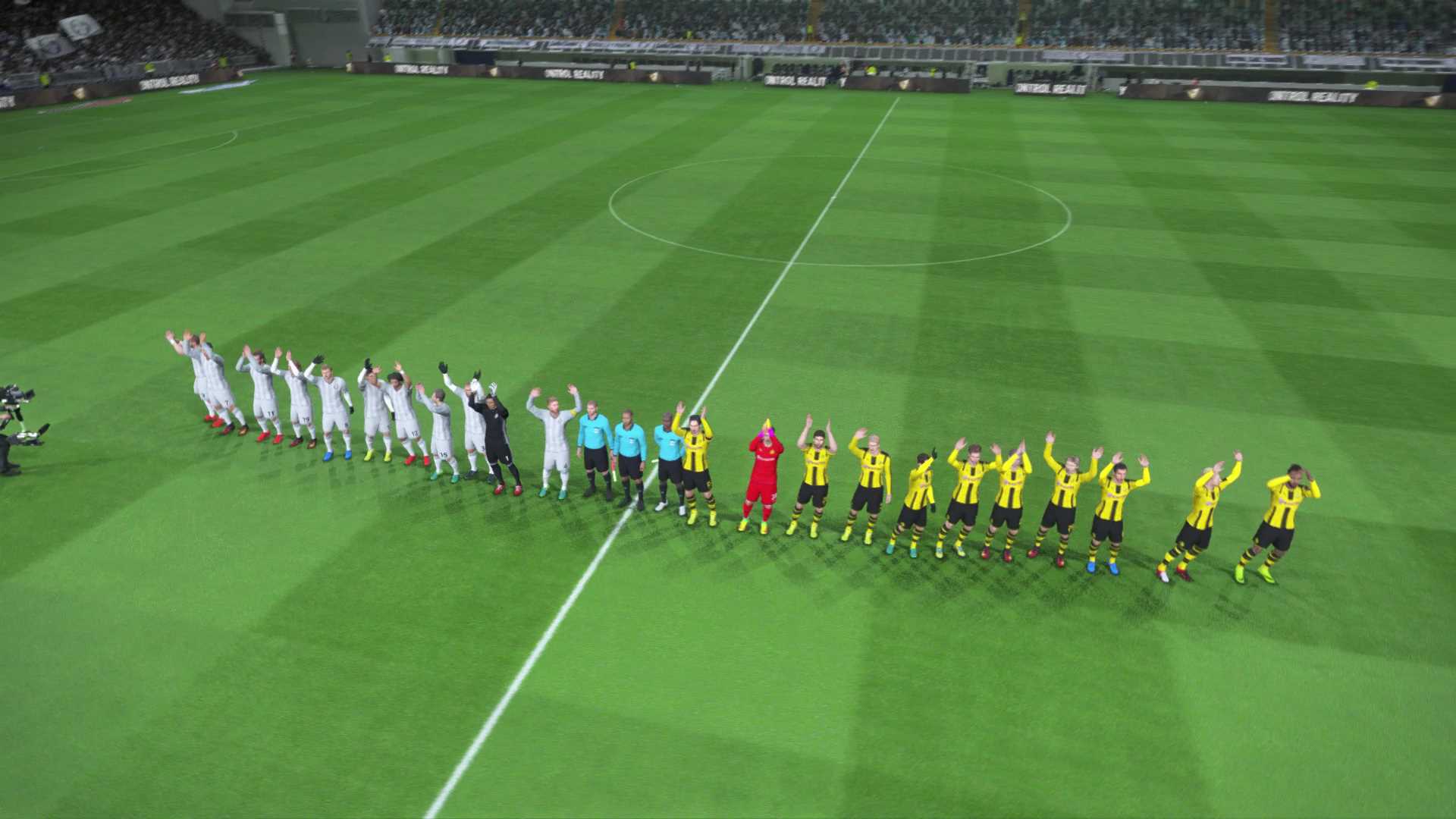 Things really aren't looking good and with twenties minutes to go I've still not managed to find an equaliser, despite being in the ascendancy for much of the second half. Then, a lucky break. Romelu Lukaku picks up the ball over on the left and drags a centre back towards him, leaving a massive gap in the middle of the park for my new £11m signing Mateo Kovacic to exploit. He latches onto Lukaku's through ball and manages to slide the ball under the onrushing Petr Cech. Kovacic gets taken out by the keeper, but it matters not as the ball trickles over the line. Now our tails are really up, we're going for it and Arsenal are rattled. There isn't long left on the clock when Lennon picks up the ball out on the right and uses his blistering pace to get past the marker. There's even less time when he lofts a cross towards the back post and when the ball is met by the diving Kovacic who heads the ball over the keeper and into the corner of the goal.
Now, obviously a lot of the story above – the pressure from the fans, the worry about the shaky start – was all created by my imagination; I made the stories in my own head. This, aside from the truly sublime gameplay which has made for perhaps the most authentic football experience other than sitting in the stands, is where PES 2017 shines. It gives a wonderful platform for you to build your own narratives upon, because the moment to moment gameplay is just so fucking good.
While writing about new iterations of Pro Evolution Soccer over the last three years it's been easy to sound like a Gillette razor advert, as year after year I've said that this iteration of PES is the best football game ever. But year after year Konami have improved, refining the intricacies to make it feel smoother, more responsive. That refinement continues in PES 2017, but some brand new features and significant improvements may just make it the most authentic football game of our times.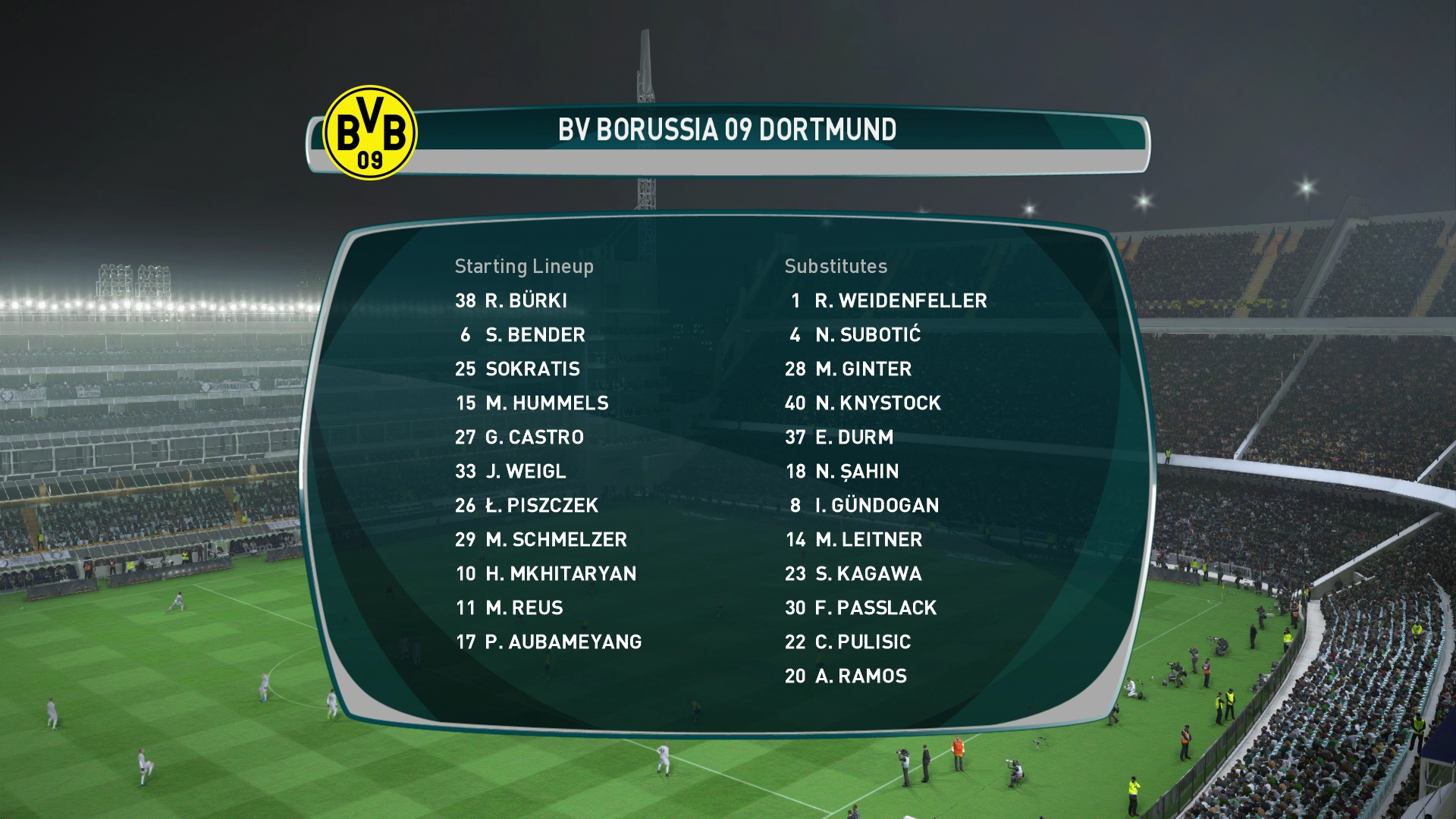 The tempo in PES is very slow. It's methodical, probing, and it makes matches feel genuinely analogous to their real life counterparts, because the way two matches play out is never exactly the same. While the general speed of PES may be slow, it doesn't mean every game and team is. The slow tempo allows for different systems and tactics to actually be effective and noticeable. If you decide to play in a counterattacking system with electrifying forwards then the explosive nature of the team stands out against your opponents who may be playing with a more passing game. A team which is playing with high intensity pressing feels different to a team that is sitting deep and hitting the ball long. It means that in PES, different formation and tactics are more than just an aesthetic and actually make a difference, just like they did in my Everton's first win of the season.
With the slow tempo it means that goals are harder to come by, especially when the difficulty level is towards the high end. This does lead to a number of 0-0 draws, I've found, but it also means that you have to work hard to score and when you do it's such a dopamine rush. I've played hours of PES 17 already and practically every single goal has been different. Be they goal-mouth scrambles that roll over the line or blistering volleys from the edge of the box, be they jammy tap-ins after capitalising on a mistake or a breathtaking team goal, all of them feel earned and make you punch the air as they rustle the back of the net.
Just as teams feel different to one another, the actual footballers do as well, thanks to my favourite new PES feature: Player ID. The system takes real life attributes of footballers and puts the same traits into their virtual selves, meaning they act, play and control just as you think they would on an actual football pitch. My favourite example of this is how Jerome Boateng can ping a ball with a pin point accuracy over 60 yards. His movement as he goes to kick the ball and the way it cuts through the air is exactly how it looks in real life and it makes PES come alive. Tough yet gracious centre midfielders like Moussa Dembele, Renato Sanches, Luka Modric and Kevin de Bruyne all glide across the pitch effortlessly with the ball at their feet, and always feel in complete control of the ball no matter what they're doing with it. Lionel Messi, Arjen Robben, Xherdan Shaqiri, David Silva, Leroy Sane, Paulo Dybala, all players that just feel great with the ball at their feet but all of whom are unique and have strengths and weaknesses that are easy to discover.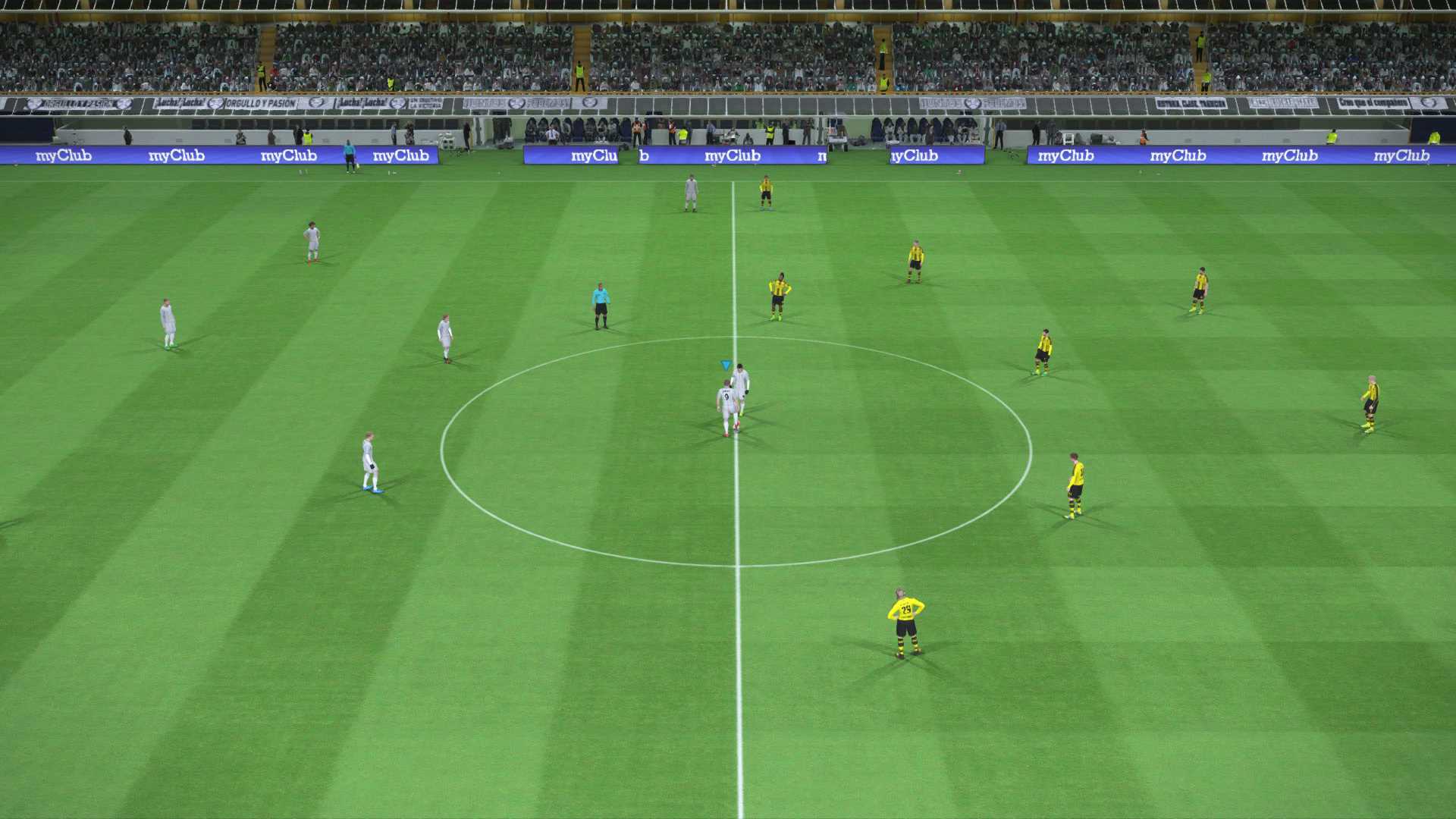 One thing I really do like about PES 2017 is how moments of skill are much more based on player movement and momentum rather than flicking the analog stick. Of course, that is still an option, but I've found that they're harder to pull off and can often slow down attacks. When you manage to bamboozle defenders with a quick flick of the legs it always looks lovely, but how you move a player is a far more effective way to beat defenders. Quick turns and little feints can earn your player space to then pick out a pass or shoot on goal. For me it gives PES a lot more depth, as beating players takes a lot more skill than just flicking the right stick in a memorised direction; it's contextual and unique to which ever situation the player may be in.
Elsewhere, significant improvements have been made to goalkeepers and card-shy referees. They'll both still drop the odd clanger, but that happens more often than not in real life (just ask Joe Hart), but now referees are a lot stricter when it comes to ankle-shattering tackles and goalkeepers are far more capable of pulling out great saves, but also palming the ball out of danger rather than right into the six-yard box. They're also a lot quicker on to their feet now, making them more reactive and able to do double saves and catch crosses more than needlessly punch them.
Also, much to my delight, Master League appears to have been given a much-needed upgrade and now has a lot more depth. Scouting, youth teams, transfer negotiations, training, skill training and plenty of other features have been given attention and, while not Football Manager level, there is a lot there for you to get your teeth stuck into. I can see myself, for the first time in years, getting hooked to a manager mode again.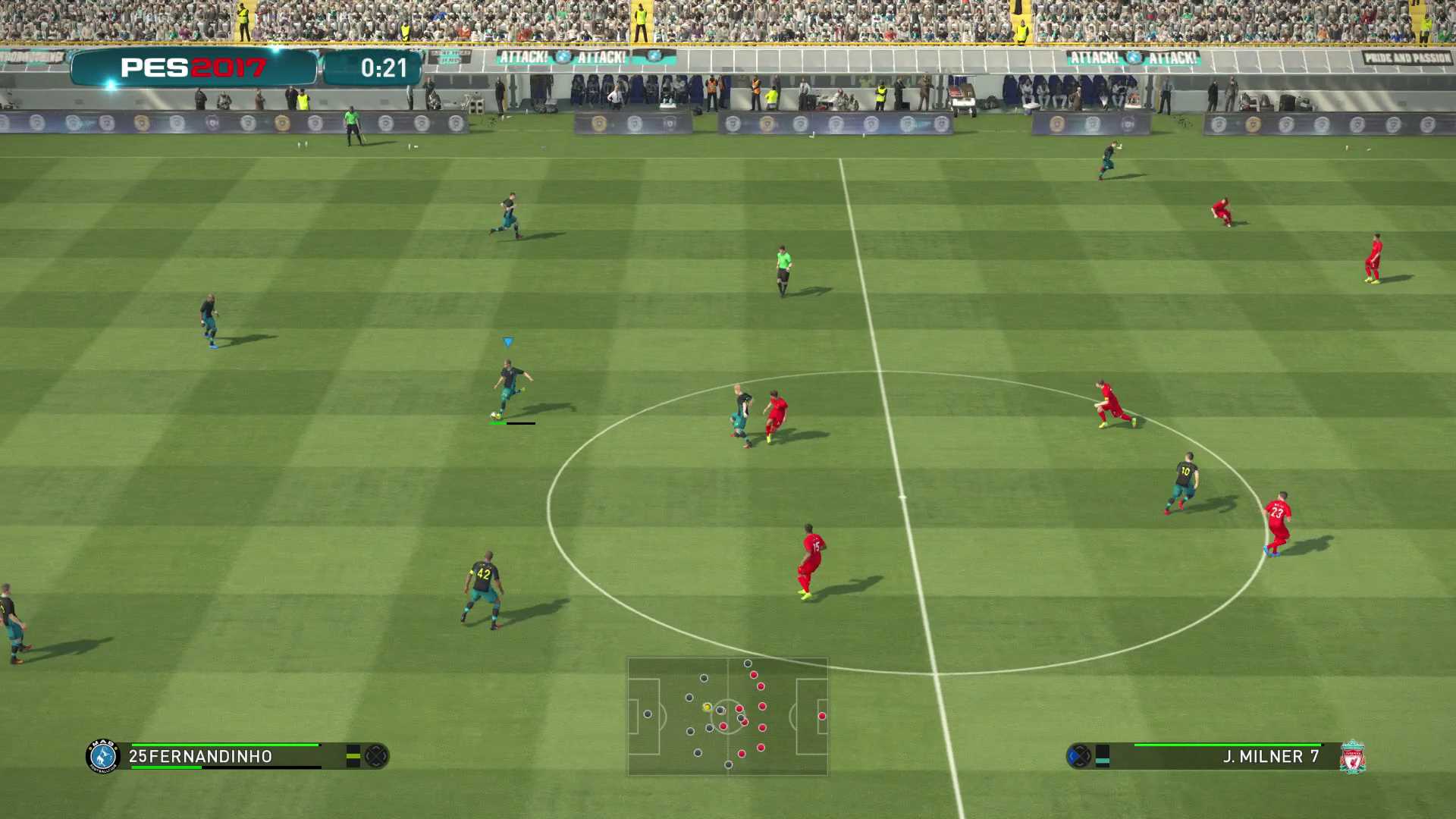 Despite the tons of incredible stuff in PES 2017 (honestly, this review is already too long and I've no doubt missed out loads) there are a couple of nitpicking issues that have gotten on my wick. I'm not sure if there's something in the settings that will rectify it, but I've often found that the cursor that selects players is a little unresponsive and always seems to select every player aside from the one I want. Also, if I'm controlling a player and he loses the ball, the cursor tends to then select a different player even though the player that lost it has an opportunity to win it back. Again, maybe this can be fixed in the settings, but I've had trouble aiming my shots sometimes, too. I'll be clear through on goal, aim to the bottom corner and the ball will spoon wide even though it should have been a certain goal. Both, a little frustrating.
Elsewhere, typical PES problems remain. Celebrations, while a lot of players have their own personal ones, tend to look a little schlocky, there isn't a massive selection of teams to play as (I especially hate it when they make up players for certain international sides) and the commentary, obviously, is still shite.
So if my massive amassing of words hasn't convinced you, let me put it plainly: PES 2017 is bloody incredible. It's a football game that feels like football in every single way. From the tackles to the passing, to the close control, to the scoring of wonderful goals. It's everything football is in reality and in dreams. I've always said that FIFA is the Match of the Day of football games: you only get the highlights, where as in PES you get everything. This couldn't be truer for PES 2017, which really, really could be the greatest football game ever made.
Review code provided by publisher.
Positives
Feels amazing to play
Different tactics and styles make a difference
Player ID makes players feel unique and genuine
Improvements to referees, goalkeepers and Master League
Negatives
Cursor issues
Shooting aiming can be off
Not a massive selection of teams
Jim Beglin and Peter Drury
PES has refined year on year in this generation, continuing to improve, but PES 2017 is the crowning moment. With different tactics and styles that are effective, and unique players, great goal feel and lovely control, PES 2017 just feels so good to play. It may well be the greatest football game ever made.