Switch Re:Port Review #36: ABZU, Guacamelee 2, The Missing: J.J. Macfield and the Island of Memories, EVERSPACE – Stellar Edition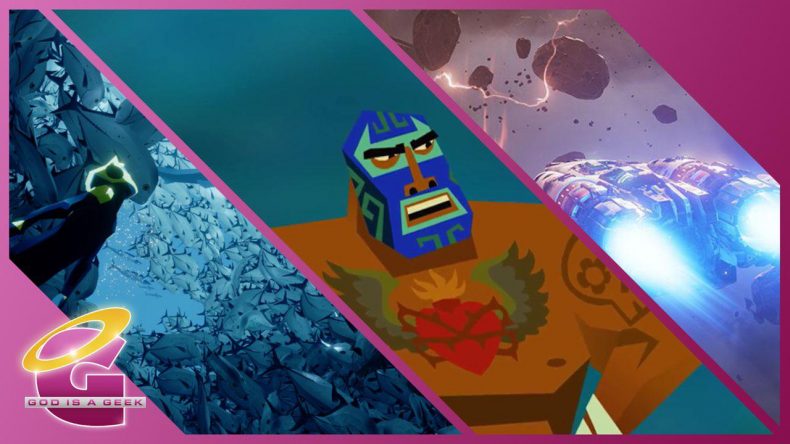 One of the last Switch Re:Port Reviews of 2018 features 4 big ports that recently hit the Switch. If you're new to the Switch Re:Port Review format, I look at Switch ports of existing games or new games on the Switch and discuss how the games look, run, and feel on the Switch including touchscreen use, rumble, and more. I usually have someone helping and today's Re:Port Review has Chris White talking about Guacamelee 2 and ABZU while I look at The Missing and EVERSPACE on Switch.
ABZU
Chris White
Originally released on PS4, Xbox One, and PC on August 2, 2016 and scored 8.5/10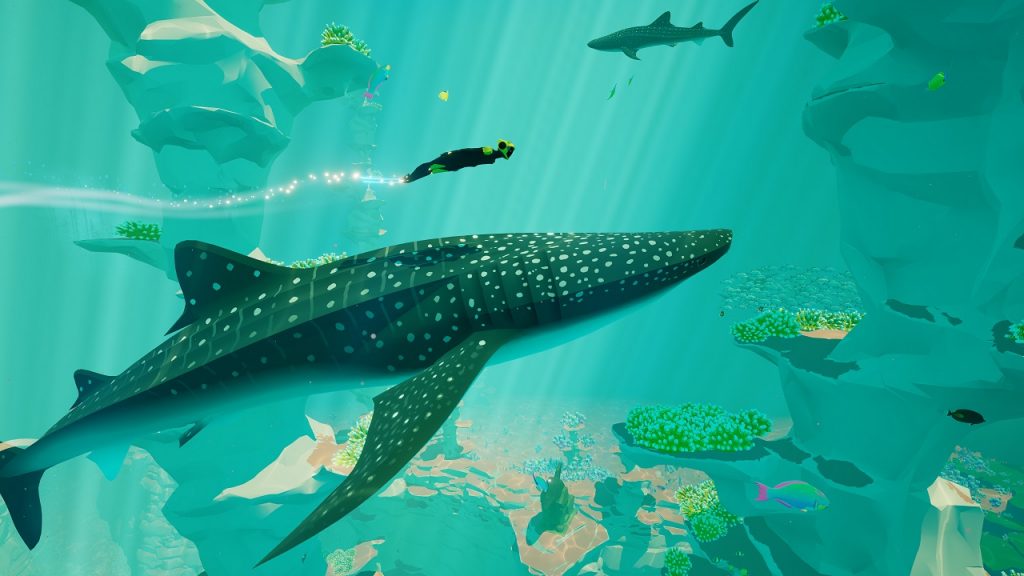 ABZÛ is a touching correlation between discovery of the unknown and of oneself, where learning about the world around you brings comfort to a soul that can often forget about the true beauty in the world. With every minute spent swimming through the remarkable ocean that Giant Squid has created, you let yourself feel consumed by the experience, dwelling on every note of Austin Wintory's breathtaking score, and the striking visuals all encompassing you. Whilst Journey may have been a lesson in appreciating the fundamentals of human's need to cooperate with others and understand the importance of friendship, ABZÛ is about reminding us how beautiful the world can truly be, and how we tend to forget when so wrapped up in our everyday life.
It's a simple game to play, but you're constantly rewarded by how you interact and what you see. You can swim around, be it quickly or at your own pace, and calling out to schools of fish or little robot friends that help uncover new areas adds a few more aspects to a game that requires little else to learn. There are moments where you can meditate, essentially allowing you to examine the species of fish around you and simply enjoy the ways they move, as well the way they look. Along with meditating, the game often takes you on automatic journeys through the ocean where it moves you along and allows you to witness some of the finest segments Matt Nava has ever created.
Playing on the Switch allows you to appreciate the game's elegance whilst on the move, and playing ABZÛ on public transport can seriously chill you out and bring a wonderful calm to a busy day. It plays excellently, with no lag or compromises as far as the visuals go, and having headphones in is the best way to experience the catharsis of such a noteworthy game.
8/10
Guacamelee! 2
Chris White
Originally released on PS4 on August 21, 2018 and scored 9.5/10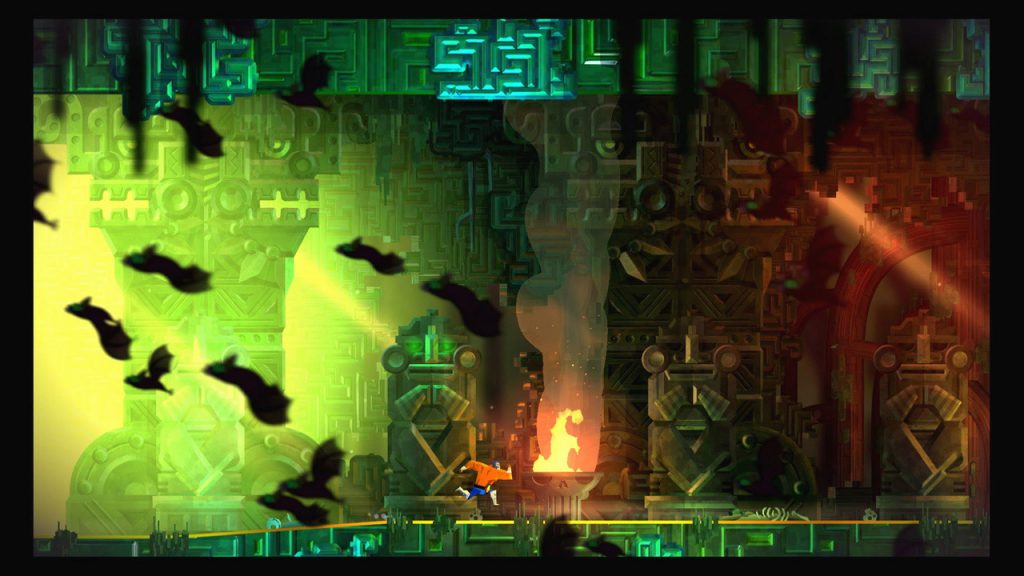 There's something so brilliant about Drinkbox Games' spectacularly bonkers platformer that is unlike anything else out there. Exploring the 'Mexiverse' is such a liberating experience, gliding from ledges and walls incorporating such satisfying combat mechanics all whilst seeing the colourful and inspired visuals make the game such a joy to play.
The famous luchador Juan Aguacate has degraded into a saggy and flabby shadow of his former self, but after a new threat in the form of another luchador called Salvador, Juan must traipse through the multiverses that have been opened to stop this new evil from finding three ancient relics that threaten the entire world. It's an addictive platformer that's constantly challenging you to master all of the moves you'll slowly unlock. New moves will become available gradually, hence the series' metroidvania trappings returning to urge replayability, and you'll lap it up happily. Moves like the Rooster Uppercut will allow you to break through red blocks to progress, and the Dash Punch does the same but for blue blocks instead.
The visuals are incredible, and some of the different universes you encounter are inspired by other video games you might not be expecting, and add to the already delightful environments you find yourself in. Games as challenging as Guacamelee! 2 don't always keep things moving when it comes to load screens and checkpoints, but death isn't a frustration as you'll load back in quickly. It means a great deal because whilst it isn't hopelessly difficult, there will be times when you struggle, and the speed and efficiency of the technical specs makes it much more addictive to keep going.
If you've not yet played Guacamelee! 2 on PS4, it's an utter necessity to pick this up on the Switch. It plays so well, and the splendid mix of smooth gameplay, lovely art style, and everything in between make this a definite purchase.
9/10
The Missing: J.J. Macfield and the Island of Memories
Simultaneously released on PS4, Xbox One, Switch, and PC and scored 8/10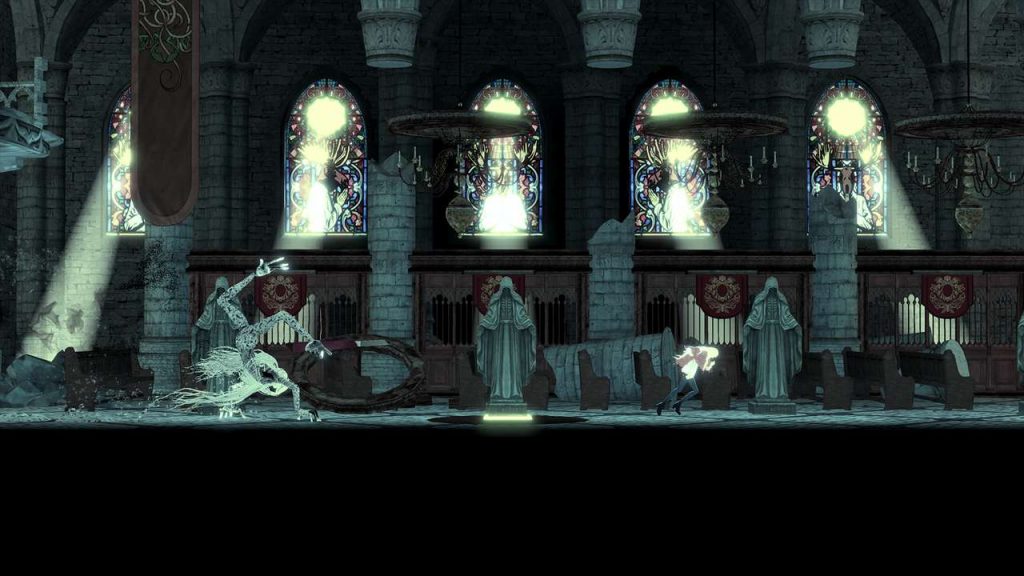 When SWERY announced The Missing, I decided to go in completely blank because his games are usually best approached that way. His latest release managed to be a multi platform release hitting all consoles and PC and it was published by Arc System Works. The Missing: J.J. Macfield and the Island of Memories is a very interesting game because it borrows from some popular games but has that signature SWERY touch. Mick liked it a lot on Xbox One and I've been slowly playing it on Switch and while the game is excellent, the Switch version has some big issues.
When it comes to content, all versions of the game have the same content which is always good because some ports see stuff cut like Fortnite on Switch lacking Save the World. The Missing has some obtuse controls that can get annoying initially. Making J J crouch or stand up takes far too long with the animations. This annoyance gets amplified with the various performance issues on the Switch. Despite loads of low resolution assets and instances of aliasing, the Switch version of The Missing has loads of frame pacing issues and frame drops pretty often. The other issue on the Switch is that you need to use B to confirm and not A which is the standard for the system. Even Dark Souls has this issue and it is annoying.
The Missing's story is one that everyone needs to experience. It is personal and very unique. A lot of the game looks great even in handheld mode but this could definitely have used a bit more time for the Switch version. It has a bit too many issues on Switch. If you haven't played this and want to, look at the other platforms because in its current state, the performance issues and other annoyances make this a lesser version of a great game.
6.5/10
Everspace – Stellar Edition
Originally released on PS4, Xbox One, and PC platforms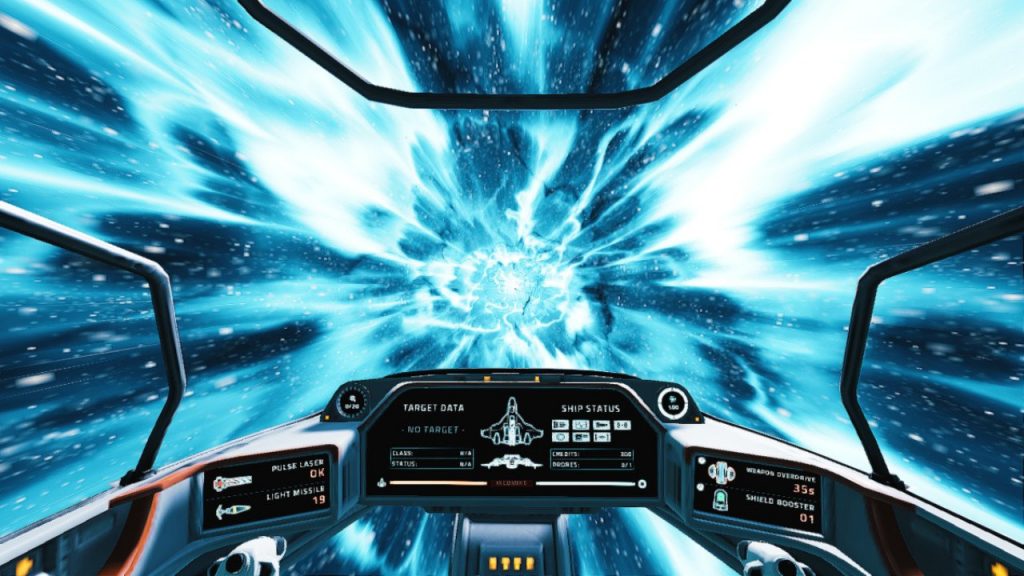 No Man's Sky made me love space exploration games even when it launched without much to do. With each update, I've liked it more and I have it on every system because I just enjoy exploring space in games. When Limited Run Games announced a physical release of EVERSPACE for PS4, the game looked interesting but what got me even more interested was their inclusion of a multi disc soundtrack with physical copies. This made me look into EVERSPACE and it seemed like something that ticked all the correct boxes for me.
Despite owning this on PS4, I'm glad I waited on EVERSPACE for Switch because it feels like a game that would work best on a portable and a port that shouldn't run and look this good given the hardware. The roguelike elements make this a perfect fit to portable pickup and play with a very lenient save system. Having played this both docked and handheld, there are a few things to keep in mind if you're planning on getting this for Switch. While in docked, EVERSPACE looks great and runs very well. The handheld version takes a hit in resolution but the art carries it to some extent. Rumble is implemented well in both modes of play. Handheld suffers from some text issues and some interface issues. I get that every game won't run native resolution on Switch in handheld but I wish developers would make the UI remain clear at least. Xenoblade Chronicles 2 does this well with the resolution scaling based on load but the menus always remaining crisp in handheld mode.
The Stellar Edition on Switch includes the Encounters DLC that adds new content and it also includes a digital artbook and soundtrack. Sadly, the artbook doesn't seem to let you zoom in and out. EVERSPACE – Stellar Edition on Switch is exactly what I've wanted for a long time. If you've been wanting a space exploration game and enjoy roguelikes, this is the perfect game for you. The gameplay style suits the portable aspect of the Switch well and it runs and looks a lot better than I had expected in handheld mode. Gero Goerlich's soundtrack deserves a special mention and I can see why Limited Run Games insisted on including a physical release of it with the PS4 version.
8.5/10