Release Date
November 16, 2017.
"The bowler's Holding the Batsman's Willey" is a classic commentary gaffe and obviously one of the best. It was only really made possible thanks to the medium of cricket a sport full of wonderful phrases like Baggy Green, Silly Midwicket and Googly; it's also known for being the biggest global sport with few in the way of video game adaptions and so steps forward Big Ant's The Ashes game, the official tie in to the 2017 Ashes Test Series between England and Australia where they fight over a teeny tiny urn that you couldn't even use as an egg cup.
England vs Australia is a rivalry as old as time in cricket and with Big Ant Studios being an Australian developer you'll naturally have suspicions of bias. This is pretty much confirmed from the first game game you'll play as you'll find that both the women's and men's England teams having a few points less on their stats than their Australian counterparts (although current performances might make these seem generous towards England).
Anyway, there's a lot to get into from the off, there are training modes, a casual play mode (exhibition for those of you used to FIFA and PES) as well as options to play a full Ashes Test or go on a career campaign (which I'll come back to later). The training modes are where you should start, as despite your desire to get straight into a game you really should understand the nuances behind the controls. You see, while there are tool tips up all the time telling you how to perform the actions you need, there are several nuances that aren't constantly communicated, like fine adjusting your distance on the bowl, or making unorthodox hits when batting. Even when the difficulty is adjusted to easy (each type of play has it's own difficulty adjuster), it's still hard to get lots of runs and wickets, there's a lot of work to be put in here.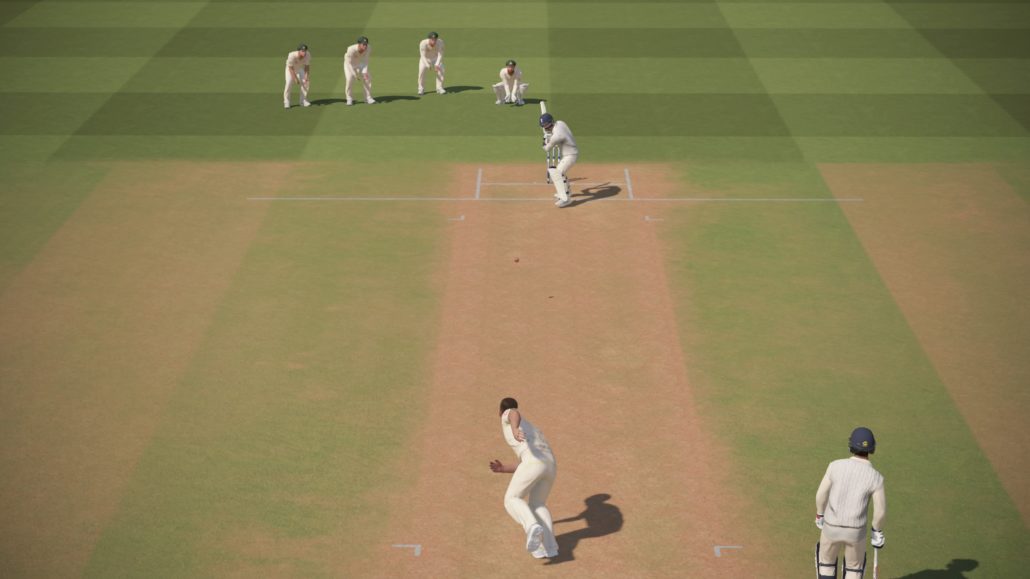 Realistically there's not a huge amount to do in training, once you've got the intricacies of bowling and batting down, the idea of fielding is a cake walk and easy to figure out on the fly. So then what do you want to play? An Ashes Test will obviously see you take on the full course of cricket's biggest rivalry, but in casual mode you can also try your hand on the quicker modes like the 20-20s, or a One Day International, meaning that there are quicker options for you to get your fix. Whatever mode you choose though, if you're playing single player there's an option to save and quit, meaning that if it's going on longer than you envisioned then you have the option to stop and come back later, this is an absolute god send.
Test matches are incredibly long winded affairs, and as a result this save system is invaluable if you want to get really stuck into what the game is. As well as England and Australia you can also pick from Pakistan, India, Sri Lanka and many more, but with the stats so heavily skewed towards the big names behind the major rivalry it's highly unlikely you'll go for anyone else considering the effort that's gone into their inclusion, but they're there, and that's what matters.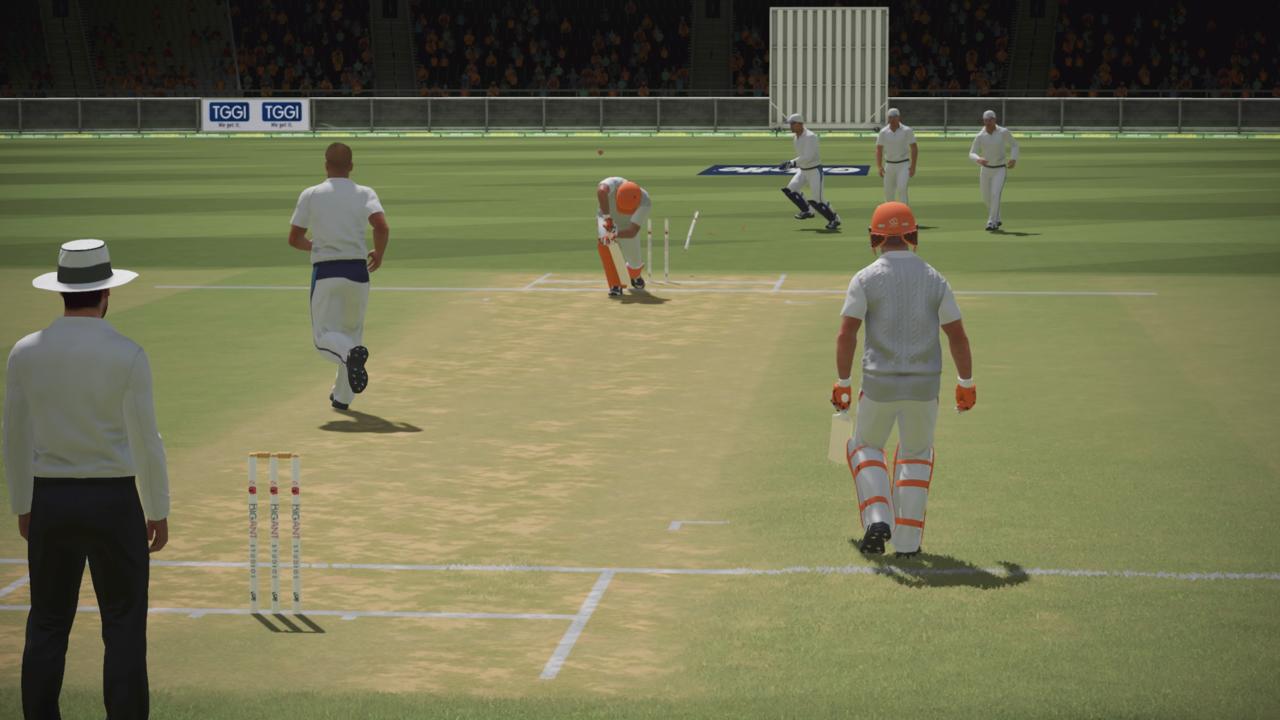 There's also the aforementioned campaign mode too, where you can get to create a player, put him into a local team and have them work their way up the playing for their country. You'll gain experience during play which gives you points to put into stats to help improve your performance. However, the actually doing of such an act is poorly communicated, and I found myself flounder badly in my first game because I hadn't allocated any points, because the game didn't tell me how to. Once I did I was taking wickets and batting 100s like there was no tomorrow, but the UI needs to be better than this.
Graphics are a bit basic as well, while the surroundings look suitably like cricket grounds, you can see there's a considerably basic nature to them, with poor crowd models, blocky buildings and poor texture work on the scoreboards and advertising hoardings. A lot has been made of the scanning work gone into the faces as well, but all the people look like Louis Tussaud's waxworks (look it up), all terrible complexions, dead black eyes and teeth like shining tombstones. What I'm saying is, don't expect much in the way of accuracy for your favourite player's representation.
There's a lot to like about The Ashes, not least because it's a cricket game – a genre we don't see much of – but also because it's got a lot more packed into it than you'd originally consider. Big Ant didn't sit back and just try and make an Ashes game, they tried to make a real cricket game for cricket fans. The gameplay is solid, the representation is there and the thrill of getting a six, or taking a wicket really hits you (I fistpumped several times in a good bowling session). There are UI issues, the player likenesses are bad and the music is awful, but this is a shining light in a sorely underrepresented genre, and I'd like to see more. But…can we see some more proper tennis games please?
Positives
Excellent portrayal of cricket
Amazing depth
Negatives
Terrible player likenesses
Awful music
UI needs work.
The Ashes isn't going to bowl over non-cricket fans, but it's a solid representation of the sport, and not that biased against us poms.