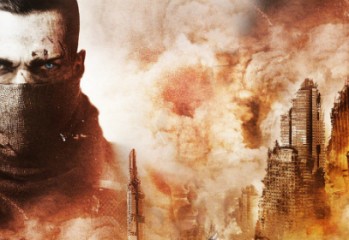 The Story Mechanic is a fortnightly column from Mark Bridle, celebrating narrative and story. This week, talking Spec Ops: The Line. Read the full article at GodisaGeek.com.
THQ have announced some more new modes for the upcoming Darksiders 2 – Sharpen your blades, 'cos it's going to be a bloodbath!
Krater, the Action-RPG from Fatshark, is now available and we got our hands on it. Find out what we thought with the GodisaGeek.com review.
The long-awaited Darksiders II will be getting a suitable musical backing, thanks to longtime videogame composer, Jesper Kyd.
Game: MotorStorm Apocalypse Developer: Evolution Studios Publisher: Sony Computer Entertainment Available on: PlayStation 3 Only Ever looked at those movies depicting ruined cities and thought, "I bet driving around there would be fun"? How about those old surfing videos? Do you watch them thinking it might be cool if you could ride those waves in […]
Not long ago we gave you our verdict on Darksiders and we ended up giving it a 9/10 but with all the great titles seemingly falling out of the sky at the beginning of 2010 we can understand if some you haven't had a chance to play this fantastic title yet. It would seem the […]
It seems like Friday is Darksiders day with another trailer being released. This week we get Book 3: The Hordes of Hell which focuses on some of the enemies you will be facing as a horseman of the apocalypse. It must be said that these episodic trailers which introduce new elements of the game bit […]