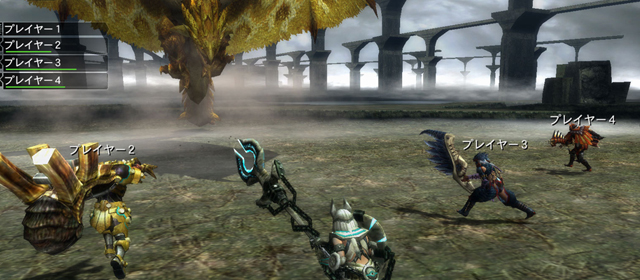 Jack and Jill ran up the hill to stab a Dragon beast in the face.

Nintendo UK have just sent us word that the game is back in stock, so rejoice, and read our review of the game, here.

Nintendo and GAME join forces for a thrilling multiplayer 3DS event on April 20th, including the chance to sample some excellent demos and multiplayer tournaments/

This week in the UK video games charts sees very little change in positions, and very little new entries. BioShock Infinite stays on top for the third week, whilst Tomb Raider stays in third place.

After listening to community feedback, Capcom are bringing the highly sought after cross-region play in a patch that will be released on April 15.

Whether you prefer the handheld version over the Wii U port is really a matter of preference, and will likely separate the purists from the newcomers, but there really isn't much between them besides the 3D wizardry in the former and the polished visuals in the latter.

Capcom are getting people buzzed about Monster Hunter 3 Ultimate and their latest vid is definitely creative.

This week, both prices and monsters are slashed!

Monster Hunter 3 Ultimate won't take the west by storm, but it will delight those willing to put the time in to explore its deep and complex world.