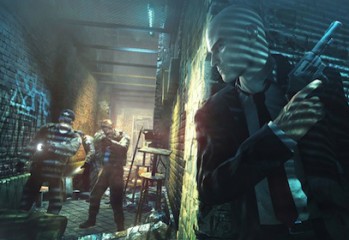 Take a look at the downloadable game that all pre-orders of Hitman: Absolution entitles you to. Check out the full video at GodisaGeek.com.
It's an interesting idea, rather than make a full-on sequel, Rebellion have remade the original game but added so much to it that it's barely recognisable, but is it worth the discerning public's hard earned cash? Check out the full GodisaGeek.com review now.
Recently we've been treated to quite a few of these Kill cams from the upcoming Rebellion title Sniper Elite V2. This time we've got the fourth video in the series. Check it out over at GodisaGeek.com.
Sniper Elite V2 shows just how gory it can get, with the first in a regular series of videos, showing some of the best results you can get through the game's KillCam feature.
Some more screenshots of Sniper Elite V2 have arrived, take cover or they'll have your eye out (and possibly some vital organs as well).
Bored of Battlefield and Call of Duty? Looking for a military shooter with a more cerebal nature? Sniper Elite V2 is the game for you, and we at GodisaGeek have some newly released screenshots and a new trailer for your viewing pleasure!