Season 4 continues with a barnstormer of an episode, laughs ahoy. Gaming news and discussion galore. Listen now on GodisaGeek or via iTunes or Feedburner.
We recently reviewed the console version of Sonic Generations, part of this year's 20th anniversary celebration of our beloved spiky blue hero, but how does the Nintendo 3DS version stand up. Find out at GodisaGeek.com.
Alex Wozniak takes a look at a Week in Gaming on God is a Geek, with a round-up of the week's news, reviews, articles and more.
Sonic Generations launch trailer has been released for the Nintendo 3DS.
Every time we get excited, we've been let down - but have SEGA finally nailed it? Read on to find out in our Sonic Generations Review.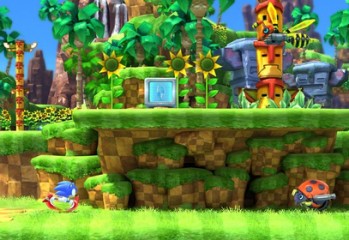 Head's up! God is a Geek.com has a new First Look for you, and it is the highly anticipated Sonic Generations!

Our favourite blue-hued spiny mammal is poised for a long overdue comeback next week with Sonic Generations, and SEGA have released a launch trailer to celebrate!
SEGA have announced that their upcoming title Sonic Generations will be receiving a second demo before the game is released on 4th November. Similar to the first demo, which was released on Sonic's 20th anniversary (June 23rd 2011), this demo will allow players to once again traverse the iconic Green Hill level as Classic Sonic. […]