Here it is: The final wave of LEGO Dimensions packs to be released. Since last September, WB Games has managed to keep their maiden voyage into Toys To Life , fresh, releasing packs on a peacemeal basis. While these figures were never essential to completing the game's story, they are required to see and do everything this game has to offer.
So what do we have in this final wave of minifigures? No level pack, sadly – But there are some fan-favourite characters to build and play with. But before we get to that, why not see these figures in action: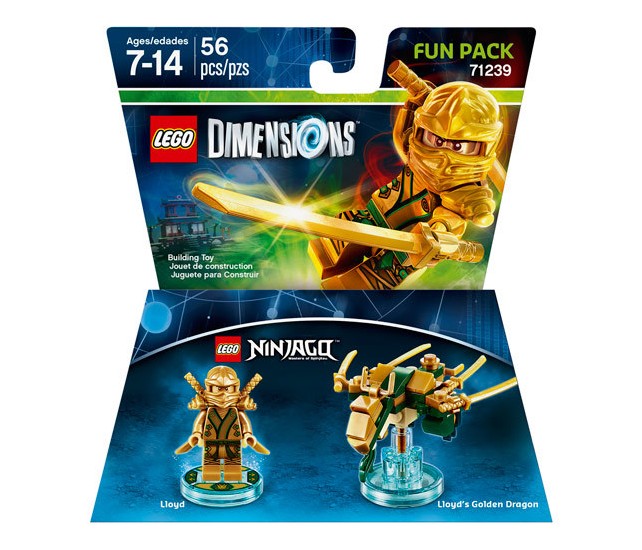 Ninjago Fun Pack – Lloyd w/Lloyd's Golden Dragon
We begin with yet another Ninjago character, and if you own any of the other five Ninjago-related packs, you pretty much know what to expect, and much like his brethren, Lloyd combines a very cool look, alongside some very useful abilities that are shared by other characters (Spinjitsu, Illumination, Steath, Acrobatics, Laser Deflector). Sensei Wu is probably the go-to character from the Ninjago line, leaving Lloyd a character who isn't particularly unique.
As for his Golden Dragon vehicle, this is a cool-looking, but ultimately generic gadget for Lloyd, again being too similar to other Ninjago characters to stand out by itself. With just the flight ability, there aren't that many reasons to pick the Golden Dragon over other modes of transport.
VERDICT: Cool to look at, but shares far too many abilities with other, more useful characters, to be special.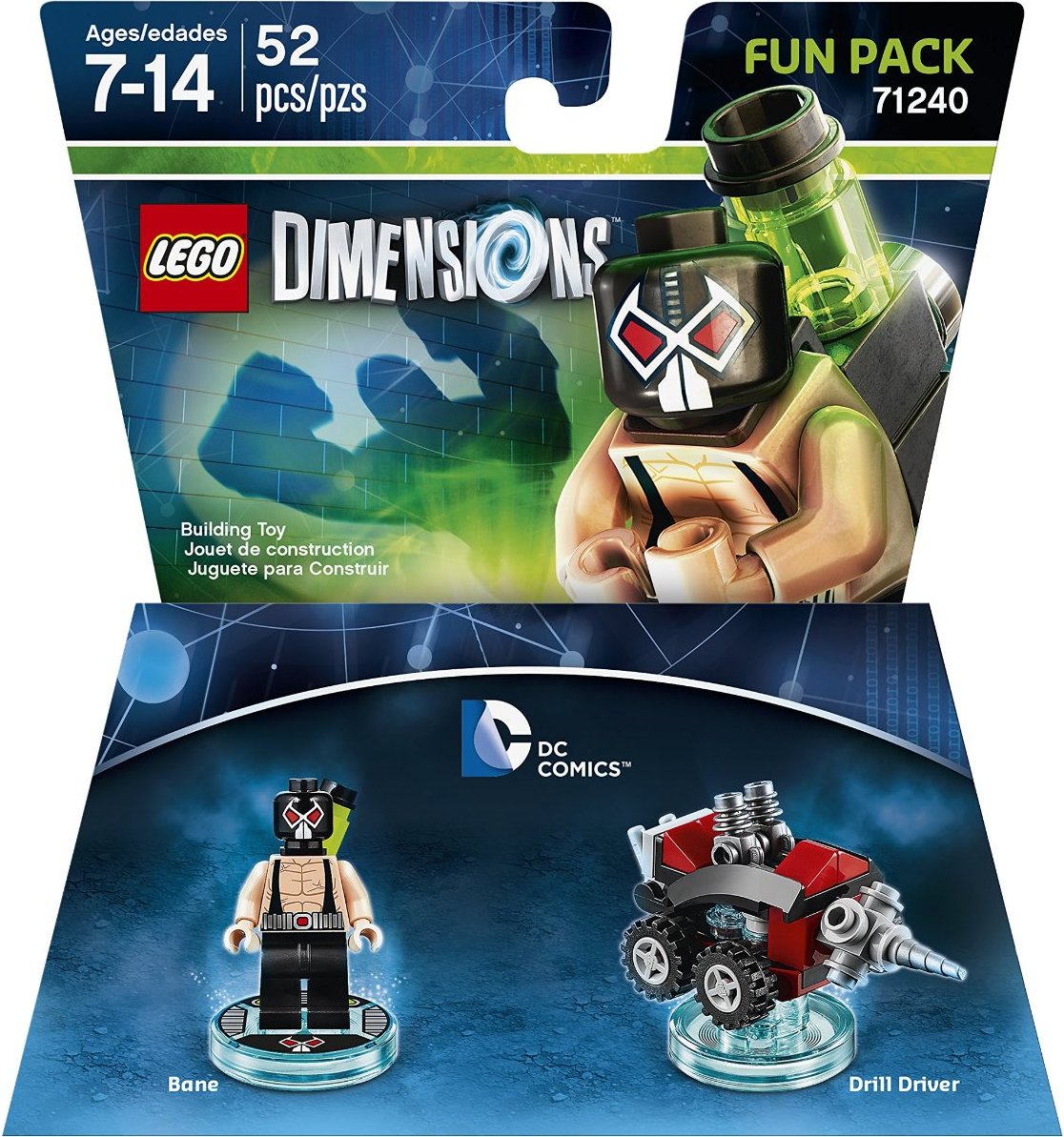 DC Comics Fun Pack – Bane w/Drill Driver
One of Batman's most feared foes finally comes to LEGO Dimensions! He's big, bad and not a bad pack to buy as it happens. His Big Transform ability allows him to walk through breakable objects with ease (handy for getting studs), and his Super Strength has many uses in the pursuit of Golden Bricks.
But, it's his Drill Driver vehicle that will prove to be more useful, especially for those who didn't pick up the Emmet Fun Pack. As indicated by the game, this vehicle can drill and dig through specially marked walls and floors, which is key for getting a ton of Golden Bricks.
VERDICT: If you don't already have Emmet, or just love Bane as a character, this is a must-have set to pick up.
Ghostbusters Fun Pack – Slimer w/Slime Shooter
LEGO Dimensions couldn't have Ghostbusters content without everyone's favourite gluttonous ghost. With sausage in hand (get your minds out of the gutter!), Slimer has a fair few abilities (Hazard Cleaner, Hazard Protection, Sonar Smash, Underwater Swimming, Boomerang,Flight, Illumination, Mini Access Ability) making him an essential character for anyone trying to collect Golden Bricks. Plus, this minifigure just looks wonderful with it's green translucent form almost glowing under the light of the LEGO Dimensions portal.
His Slime Shooter gadget isn't terribly useful, and doesn't make too much sense either. Still, this slime-slinging turret is fun to mess around with, especially when it comes to sliming a certain Peter Venkman…
VERDICT: Another one of the essential tools for Golden Brick hunters, this is also a very cool minifigure, even if the included gadget isn't terribly useful.