Anyone who knows me, or even follows me on Twitter (shameless plug), will know that I am a bit of an Apple fanboy. I'm rocking a MacBook Air, iPhone 6 Plus and an iPad Pro, and my dislike for Android has been well documented. So when the GemBox turned up and was billed as an Andorid games console I was not expecting to like it, especially as some of its key features require a good internet connection, which is only a pipe dream for me.
So first a bit of background: built by French storage company Emtec, the Gembox is kind of like the Ouya, an Android based TV box that has the main selling point of playing games with a controller. Of course you can run Android apps (although you need to first install a third party app to be able to download most of them) and play any Android game with controller support easily. The controller also features a mouse mode, so anything you can do an on Android tablet you can do here.
The box comes pre loaded with four titles from Gameloft, including Asphalt 8, another racing game, a zoo management game and a My Little Pony game. More games can be purchased from the Gem Store, which will guarantee that they will work seamlessly with the controller and on the device, while the Google Play Store is also available for other app downloads. Gamefly streaming is also available, and is basically OnLive (except it works), and if you have a PC with a Nvidia graphics card you can stream your PC games to it, like with the Nvidia Shield or Steam Link.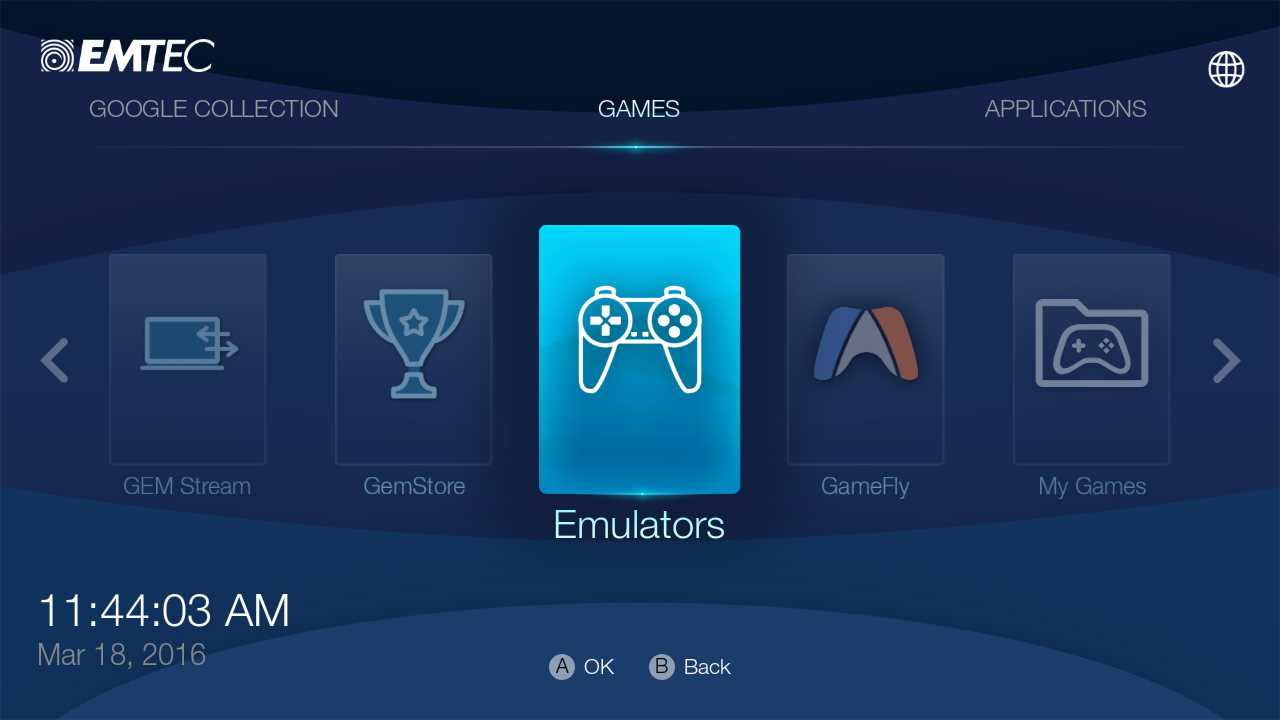 So it sounds like a neat little box, but there are a few issues. For some reason many apps on the play store aren't compatible with the GemBox, so in order to get the like of Netflix or Twitch working you need to install a third party app that will then install them for you. A small annoyance but nothing major. Then there is the controller, it is almost a direct rip of the 360 controller, which is a good thing, but it feels light and not the sturdiest of controllers. The team said that they kept it small and light so that younger kids could use it without an issue, but I'm not one hundred percent sure that I buy that.
Once I got the Gembox set up at home I was at first somewhat disappointed. The My Little Pony game was missing (which almost made me cry), Netflix and the like wouldn't download (I actually had to ask the PR how to install them, so that needs addressing) and honestly there weren't many Android games I wanted to play. Gamefly streaming, which has a solid back catalog of PS3 and Xbox 360 games to play on a subscription plan, was something I wanted to try, if only to play through Arkham Asylum and City again under the guise of work, but of course you need at least 5mbps internet and I'm lucky if I hit 3 so that didn't work. To add to the bad luck, to get the best results from the Nvidia streaming a wired ethernet connection is needed, and I'm currently in the midst of redecorating so couldn't set that up properly (I will at a later date). The GemBox UI is also a little unwieldy, but that's nothing major.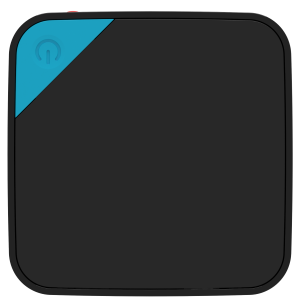 So I was left with a box that I couldn't really do all that much with, until I stumbled across Kodi, one of the few apps I found on the play store that would download with no issue. This is where my love affair with the GemBox began. Kodi lets you set up tons of video add-ons, ranging from Twitch and iPlayer through to less legal offerings and even TV livestreams. After doing a bit of research the GemBox became my default media player; even replacing my Xbox One, which has barely been used since the GemBox turned up. It allows you to watch almost anything you can think of, with a super simple interface that is much more efficient than many of the apps on consoles.
Sure, that isn't exactly what it was designed to do, but such is the freedom of the Android platform, you can do whatever the hell you like. It basically does the same thing I used my Xbox One for, but everything is in one simple place with an easy-to-use UI, it also allows me to catch up on RAW each week without having to use my Mac and I'm sure there are even more undiscovered secrets to this media treasure trove.
So the GemBox, which is primarily designed as a games machine, has proven itself to be quite the little media player. I'm genuinely looking forward to trying the Nvidia streaming, because if I can truly play Dota on my TV, as they said I could, then my life is basically complete. When OpenReach finally decide I am worthy of an internet connection that isn't from the third world I will be all over that Gamefly streaming to see if OnLive was actually ahead of its time or just a bad idea. But for now I have a new favorite media player, and I didn't even know that I wanted one until I was just about to give up on it.
Note: The GemBox will be available in the UK in August and more updates are coming before then, hence why this is not a direct review, as it could be a somewhat different product when it makes it way to stores. We will run a full review at, or shortly after launch.
Article based on a press trip (flights paid for by PR) and home testing.