Mad Catz Tritton 7.1 Gears of War 3 Headset Review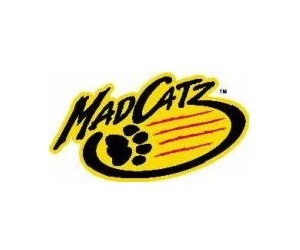 There are a high volume of high quality devices released nowdays, all designed to appeal to the discerning gamer in the hope that they will part with their hard-earned cash in return for a device that enhances their gaming experience.
The latest in this range from Mad Catz and Tritton has been designed to celebrate the 10 out of 10 awarded Gears of War 3, from Epic Games and Microsoft. Does the headset match up to the quality of the game, does it do enough to warrant the collaboration?
First of all, it is worth noting how pretty much every conceivable setup has been catered to. The manual shows how to set up for an old style Xbox 360 with component or VGA cables, or an old Xbox 360 with HDMI setup, right the way through to the Xbox 360 Slim models, again with any setup of cables accounted for. No small feat given the hardware revisions the Xbox 360 has been through, so straight away the Tritton can have that box ticked.
Setting up the device is quick and easy, and before you know it you'll be playing a game and experiencing 7.1 surround sound at bruising levels (as is our want, as gamers) without annoying your significant other, or neighbours. All the cables you could need are bundled too, including an optical cable.
Even the headset itself is customisable, allowing for comfort even if you've got a head shaped like an unusual egg. Being very pliable is an excellent feature, and if you are playing for a long period of time, it's great to have such comfort in a headset; hell, it even comes with extra earpads if you fancy a change. The cable itself is a little heavy duty, but once you've found yourself a comfortable spot, you won't notice.
A handy feature is the removable microphone, which is a simple plug in device underneath the level earpiece. If you are playing solo, you don't need to have a clumsy cumbersome microphone attached at all times, you can just unplug it and pop it safely on the side, and enjoy 7.1 surround sound all by yourself. The mic itself though is extremely maneuverable, and you can have it facing exactly where you want it at all times.
So we have comfort, we have ease of setup, but how does it actually perform?
Well, if I may indulge and break protocol for a moment, it sounds bloody fantastic.
As a fan of audio design, but as someone who is also a father of two, I have sadly consigned myself to low volume gaming for quite some time. I'm not complaining, it's my fault – I know this. However, with this Tritton I rediscovered how incredible game audio design is. Every subtle nuance, every background noise that is squeezed into the soundscape is audbile with the Tritton, and I found myself just hanging around during a play session, trying to hear all the little touches that are hidden, or missed when playing normally.
Through this headset, Dead Island had me so nervous, so sweaty and tense that I had to stop playing. That may not sound like a ringing endorsement of the headset; but it is. Such is the brutality of the Zombie screams, that after a period of play I just couldn't take it any more. They were inside my head.
Gears of War 3 fares just as well, with the incredible soundtrack blistering through the headset as Marcus Fenix barks orders with his grizzled voice. Incredible, just incredible.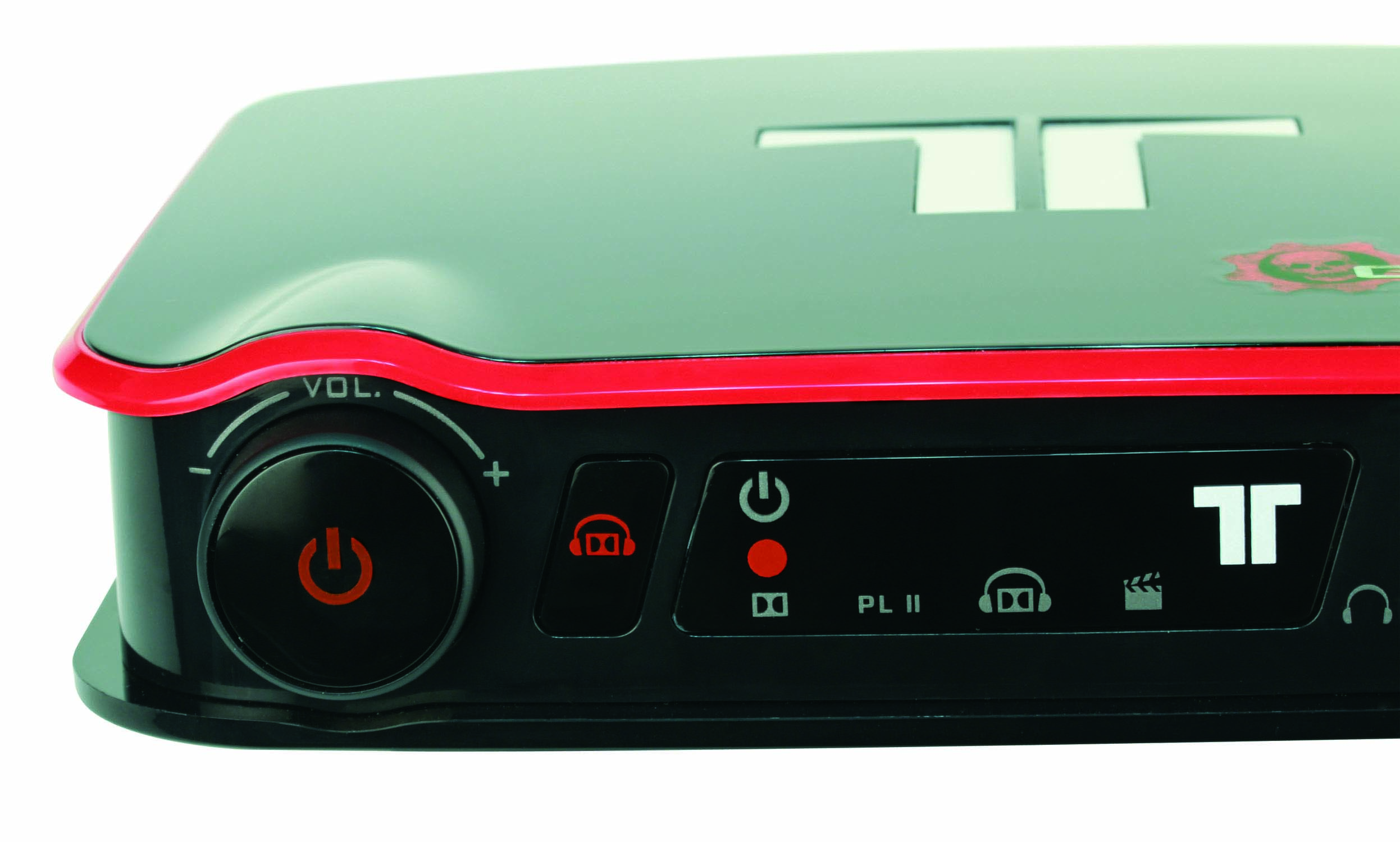 But what about as a multiplayer headset? Again, the Tritton performance is fantastic, and with dual volume controls you can get the perfect mix of game audio and trash talking.
It is hard to downplay how wonderful this headset is, and as a testament to the quality it is worth mentioning that I've started using it for gaming even when I don't need to. This is a serious piece of kit, and one well worth considering if you care at all about videogame audio.
SPECIFICATIONS:
Dolby® Digital EX / Pro Logic IIX / Dolby Headphone Decoder
2 Full-Range 40mm Drivers
Xbox LIVE® Communications Port
THD: -97db
SNR (Db/V): 106db
Frequency Response: 20Hz–22kHz
Sampling Frequency: 8kHz–192kHz
Magnet Type: Neodymium
Ear Coupling: Noise Isolating Circumaural
VERDICT: Laying it on the line, the Tritton 7.1 Gears of War 3 Headset isn't cheap. Retailing at £169.99 from the Mad Catz store means that you are laying out a serious investment, but if you are serious about gaming audio, or indeed multiplayer gaming, once you have this headset in your home you'll wonder what you ever did without it.
Oh and did I mention that the Gears of War 3 logos on the side glow?