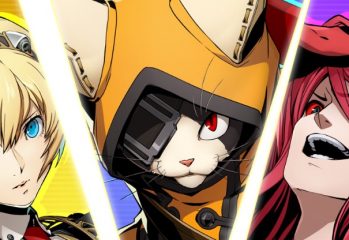 Aigis and two others join BlazBlue: Cross Tag Battle as Character PAck 2
If you own a PlayStation Vita, and like fighting games of the 2D variety, then by rights you will already own the mighty Blazblue Continuum Shift Extend, and will be enjoying it no end. If you haven't, then first of all, give yourself a punch to the groin, and then read this bit of news.
BlazBlue Continuum Shift Extend has proven to be a roaring success on the PS Vita. It is currently the highest rated fighter on the console
We recently reviewed the Xbox 360 and PlayStation 3 versions of BlazBlue Continuum Shift Extend but how does the game transfer to the handheld devices? More specifically the newly released PlayStation Vita. Find out with the GodisaGeek.com review now.