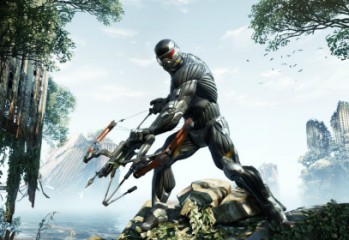 If there's one game that tests the limits of the format it's being played on, it's Crysis. Crytek, the developers, have constantly built games that are as much benchmarking tools as they are video games.

Mick gives his opinion on why Crysis 3 doesn't quite live up to its potential - and what he believes developers Crytek could do to remedy it.

Despite stiff competition from Konami, with their over-the-top crazy, Platinum Games developed title, Metal Gear Rising: Revengeance, Crysis 3 has topped the UK charts.

The disappointment here isn't that Crysis 3 fails in any real way, but that once again Crytek have delivered a merely great game that falls short of its genre-defining potential. Regardless, Crysis 3 remains a solid shooter and a title worthy of this generation's final hours.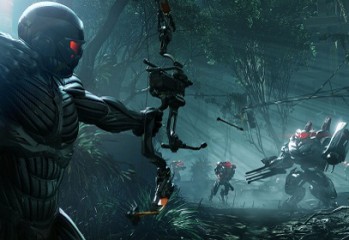 Crysis 3 is out this week, allowing fans of the series to once again don the Nanosuit and kick some ass. Way back in September I had the opportunity to chat to Crytek UK's Fasahat Salim about the multiplayer portion of Crysis 3.

The fifth episode of the Crysis 3 web-series - The 7 Wonders of Crysis 3 - has been released, and focuses on the deadliest weapon in Prophet's arsenal: the Nanosuit.

EA have just sent us word that earlier this week they recorded some footage from the upcoming Crysis 3 beta, and the video shows off the gameplay pretty well.