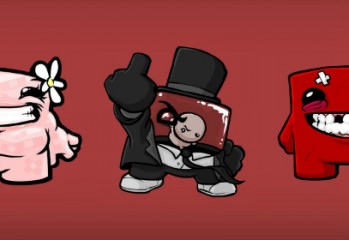 The Story Mechanic is a fortnightly column from Mark Bridle, celebrating narrative and story. This week, an interview with Edmund McMillen. Read the full article at GodisaGeek.com.
The final round of our E3 predictions revolve around Nintendo – We already know the Wii U will be on the agenda, but what else are we predicting?
It's time for our look at Sony's press conference, in the next batch of our E3 2012 predictions!
It's day two of our E3 Press Conference predictions – here come the third parties!
The staff at GodisaGeek get their (crystal) balls out for our E3 2012 Press Conference predictions. Read what we think will (or will not!) happen during the biggest event of the gaming calendar.
RedLynx has released its eagerly-awaited platform racer MotoHeroz for Nintendo's WiiWare service today. The game is available right now in Europe and the Americas for 1500 Wii Points. "There's no day like a launch day," said Antti Ilvessuo, Creative Director of RedLynx. "It's a culmination of lots of hard work and effort. It's the day […]
There can be no doubting that the PlayStation Store and PlayStation Network have had a fairly rough year, mainly due to some reasonably well publicised security issues that you might be aware of. However, things might be about to turn around for beleaguered online store. RegHardware.com are reporting that the PSN is undergoing a full […]