My Nintendo, Nintendo's new rewards program, and Miitomo have launched overnight in Japan and we're starting to see the sort of goodies we'll be able to redeem our coins for.
Twitter user FarmboyinJapan shared screenshots of the MyNintendo rewards page, which appear to show discounts on eShop titles, Virtual Console games as well as the previously rumoured Legend of Zelda: Twilight Princess Picross. You can see the tweet below, as well as the captured images of the rewards:
My Nintendo is live, rewards include discounts for eshop titles, Virtual Console games, Twilight Princess Picross pic.twitter.com/IfqyEghicZ

— Kyle McLain (@FarmboyinJapan) March 17, 2016
According to Siliconera, there are 25 rewards currently available. These are redeemed by using points, which can be earned in many ways. Platinum Points can be earned by logging into the eShop weekly, performing actions in Miitomo and linking accounts to your Nintendo Account. You can earn Gold Points by purchasing games.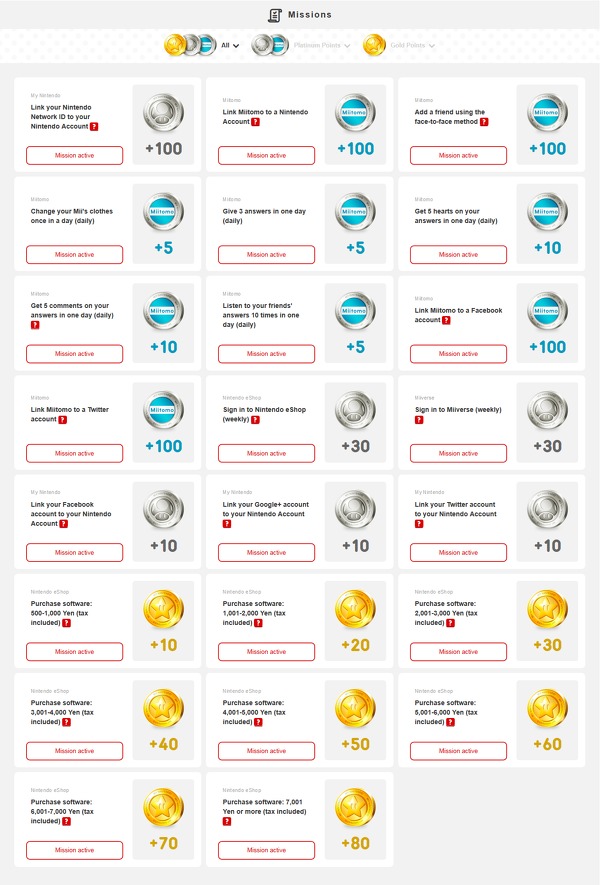 Miitomo is expected to roll-out in the West sometime this month.