Today sees the release of Knights and Bikes courtesy of Foam Sword and Double Fine Presents. You can pick up a copy of the co-op adventure game on PS4 and Steam. To celebrate the release there's also a launch trailer with a song that I, personally, can't stop listening to. You can find the charming little trailer at the end of this.
The premise of Knights and Bikes might seem familiar to those of a certain age. It can be described as a coming-of-age, Goonies inspired story set in the 1980s on a British Island, as two friends look for a legendary lost treasure along the coasts of Penfurzy.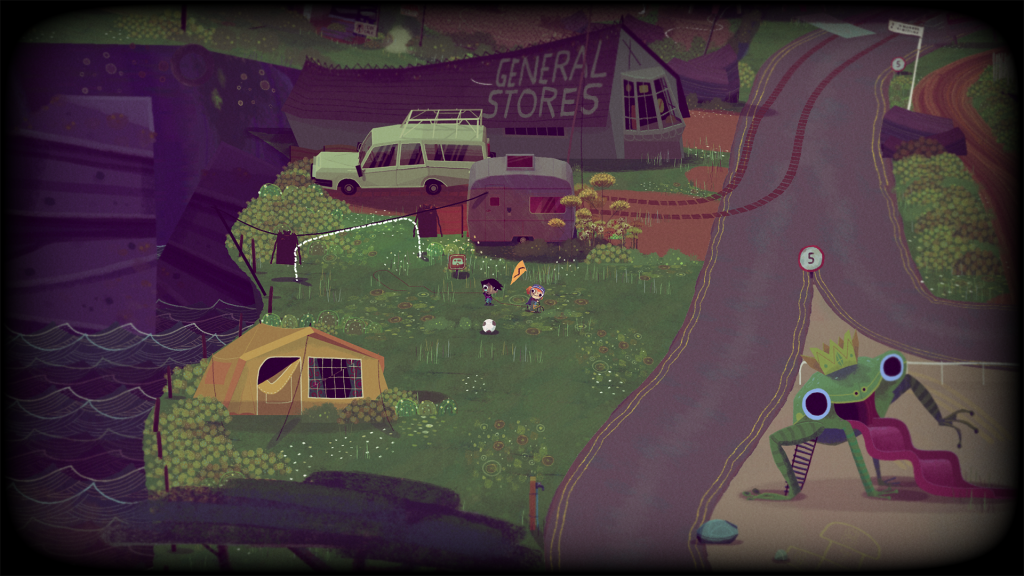 "It's been a long journey to get here, but we're excited that Knights and Bikes is ready for everyone to enjoy," said Foam Sword co-founder Rex Crowle. "With Knights and Bikes, we've been influenced by some of our favorite childhood memories, games and movies, and we hope that when fans jump in it'll bring back childhood emotions of their own!"
Can it really be described as an adventure if there isn't a pet, in this case a goose, that tags along? Throw in a pickled-head of an undead knight, with the two friends, Nessa & Demelza, forming the Penfurzy Rebel Bicycle Club and you're set for a good time. To aid them on their adventure they'll have things like frisbees, water balloons, video game controllers and the beats of an amplified boom-box.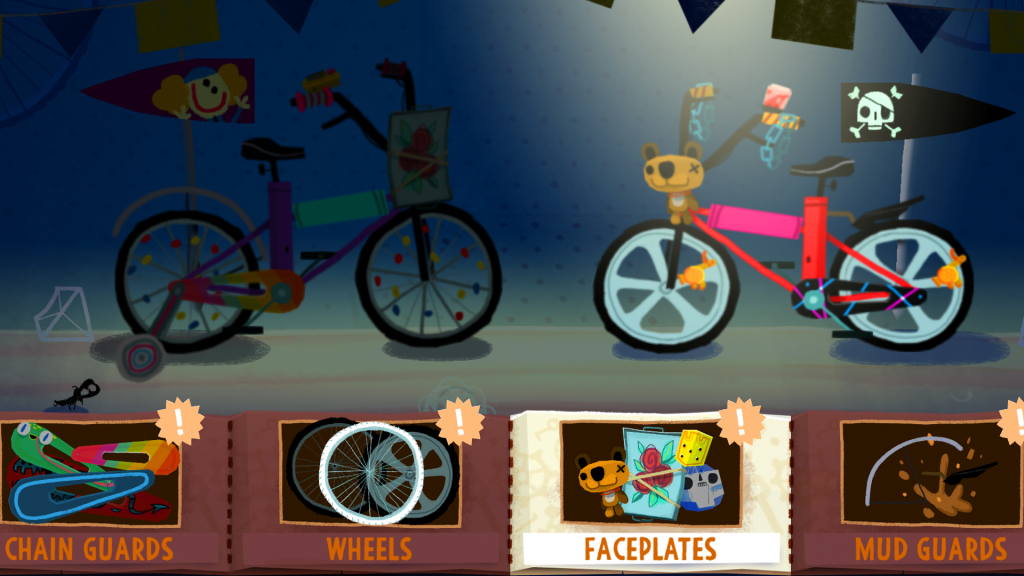 You'll need to make sure you have deep pockets for all the trinkets and on point barter skills for the bike upgrades. You'll need them as you make your way through country lanes, windswept beaches, deep forests, modern attractions and ancient ruins.
"Collaborating with Foam Sword has been an incredible experience," said Double Fine VP of Business Development Greg Rice. "We have been in love with Knights and Bikes since its initial Kickstarter campaign, and working with Rex and Moo has been an absolute treat – we've even picked up some UK slang along the way, especially each time they give us another tinkle on the blower."