Do you hate it too when people call you a "chicken"? The meaning of "being a chicken" will be flipped on its head... or beak. Read the full review of Rocketbirds: Hardboiled Chicken at GodisaGeek.com.
GodisaGeek.com was lucky enough to attend the MCM Expo this year in London, we had a chance to look at some pretty interesting stuff so why don't you stick around and peruse at some of the fun that you could have at this great annual event. Read the full article at GodisaGeek.com.
Today ManiPlanet and Ubisoft announced the official release date for the brand new online shoot-em-up, ShootMania Storm. It will be available at the end of January.
Cosplayers, gamers and other cool people, listen up! Tomorrow will be the "Preview Day" of the MCM Expo that will take place in London.
Square Enix and United Front Games announced two new DLCs, the SWAT and Screen Legends Packs, for their great new sandbox game, Sleeping Dogs.
Today Square Enix unveiled the box art for its upcoming reboot of the legendary Tomb Raider game.
As we reported on it before, NCSOFT will have a special Halloween event ready for the fans of the highly acclaimed MMORPG, Guild Wars 2. Check this event out as it should hold some great treats for all fans.
GodisaGeek.com recently had a chance to play the new Tomb Raider, where players will play through the origin story of Lara Croft, the Tomb Raider. Read the full preview at GodisaGeek.com.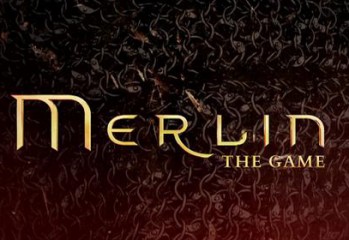 GodisaGeek.com recently interviewed Mike Bithell, Lead Designer of Bossa Studio's Merlin The Game. Adventuring on Facebook was never so cool before. Read the whole interview at GodisaGeek.com.