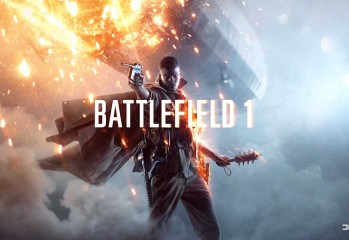 "I have never felt the stakes so clearly as in Battlefield 1"
Simply brilliant, it's just a shame there's a few underlying problems, such as lack of challenges and the real possibility that die-hard fans may feel alienated by the focus on luring back those who have less time that prevent it from being a milestone in football management simulation. It's damn close, though.
With fans already clamouring for their latest Pokémon fix, we take a look at Pokémon White Version 2. Read the full review at GodisaGeek.com.
Wave your hands about in front of Kinect like a crazy person/wizard with the demo, out now on Xbox Live.
A class-based 10 versus 10 shooter, it's clear from the off that Primal Carnage is something a little bit special. Sure, we've seen games like this come and go without a whimper, but maybe this time it'll be different.
Part of the lure of the F1 series by Codemasters has been the ability to play seasons as a driver of your choice. Unfortunately, for F1 2012, seasons as an existing driver have been scrapped.
Your first taste of the latest installment in the FIFA series starts on September 11th, featuring 5 club teams.
In a new video, Valve detail all the features of Big Picture, the new Big Screen display version of Steam that has just entered beta for PC.
F1 2012's demo hits Xbox LIVE today, PC and North American PlayStation 3's tomorrow, and European PS3's on the 12th of September.