Release Date
April 26, 2016
When the Showstopper mission was released, Hitman came under some scrutiny for how quickly it took to finish, with many neglecting the wider appeal of its replayability. After spending time with the newest mission, I can assure you right now that World of Tomorrow is bigger, denser and more time consuming than before. Set in the gloriously sunny coastal town of Sapienza, Italy, you are sent to take out Silvio Caruso: a bioengineer working on one of the most deadly viruses ever created. Along with Caruso, you will also need to take out his lab head Francesca De Santis so she can't carry on his work once he dies, and destroy the Ether Corporation's deadly virus.
Sapienza is one of the most stunning locations I've ever seen in a video game, and it is such a departure from the noise, lights and chaos of the Parisian fashion show. You can almost smell the sea breeze as you walk through the traditional Italian streets, watching the sun shine down on the mustard bricks of the buildings and the cobbled paths. Every part of Sapienza is beautifully designed and you'll probably spend a lot of your time with World of Tomorrow exploring the town and soaking up the sun. Think Robert Downey Jr's Only You or Audrey Hepburn's Roman Holiday – who needs to kill anyone?
Like the Showstopper mission, everybody you see or encounter plays a part in bringing the world to life. There are people watching street performers, smoking cigarettes, having their hair cut and generally enjoying the beautiful sunshine. Beneath the positive civilians and wonderful weather lies a dangerous place; security for Caruso lies around every corner and the threat of getting caught is more prevalent than in Paris. Even when you're wandering through quaint streets and past peaceful coffee shops, someone is always watching.
Sapienza is so superior in scale, and each of the two contracts can take longer than you're used to. It's much clearer now why IO-Interactive and Square Enix have decided to release the missions separately because each one is a self-contained, mini open-world. So much work has gone into the tiniest detail that it's clear to see why Hitman needs room to breathe. It would be nice to see some work go into the loading times because I was waiting for significant amount of times between failed attempts; fingers crossed we'll see these reduced soon.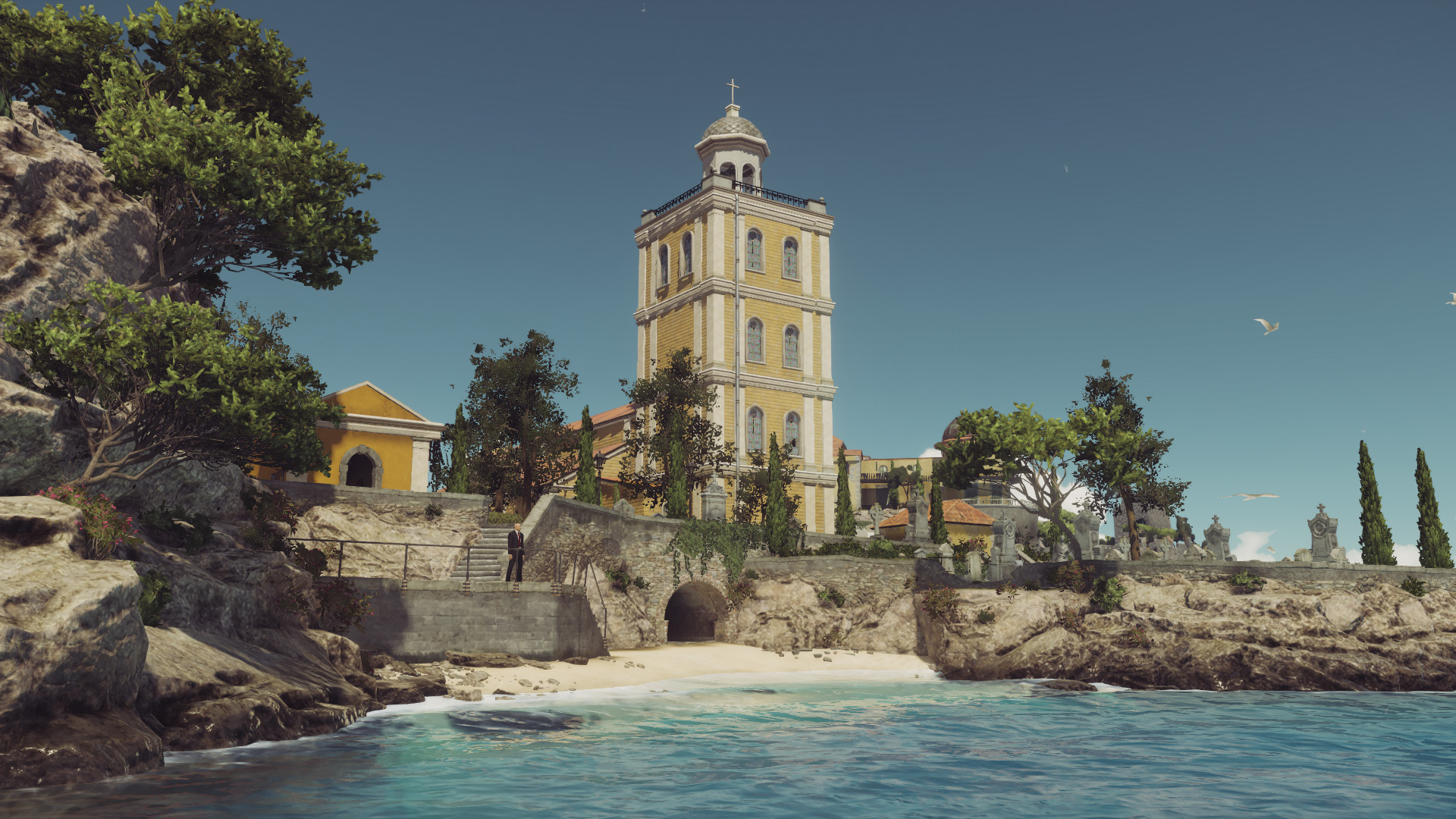 Along with the two contract kills, you have to destroy the virus Caruso and De Santis are working on. It's a DNA-specific virus able to infect anyone anywhere, so you can see why it's heavily guarded. This objective was by far the hardest, providing some of the tensest encounters you'll have. Whether you go in as a scientist, security guard or soldier, your stealth and your wits are the only thing that'll help you succeed. It's pretty tough, but learning from past mistakes and patience is key.
There are plenty of different ways to play Hitman, with opportunities and intel always showing up to help you out. There is a fantastic learning curve in Hitman; it's all about preparation and tranquillity. After memorising my exit from the scene of the assassination, I waited patiently before offing my target, disappearing promptly and becoming a ghost once again. That kind of thrill makes Hitman such a fantastic game, and I'm so excited to see what I'll have to do in the next mission.
Positives
Stunningly beautiful world
Missions are longer and more detailed
Fantastic learning curve
Negatives
Occasional loading issues
Hitman's second mission in Sapienza is a great example of fantastic gameplay, with plenty of replayability and one of the most stunning environments I've ever seen.