Release Date
March 29, 2016
Minecraft: Story Mode has been something of a departure from the usual Telltale format of a single story told over the course of five episodes. In episode four, it was evident that the tale of the Wither Storm and our heroes ascension to becoming the new Order of the Stone was over, therefore what to expect in episode five had been a bit of a mystery.
Upon loading up the episode, I was surprised to see that a further three episodes had been planned for release after the finale, with presumably a new season pass for the remaining content on the way too. It seems that episode five is more of a new beginning than a conclusion to Jesse and his/her friends' story. This may come as a bit of an annoyance to some people who will find that they will need to purchase and download more content should they wish to see the series to its actual conclusion. Thankfully though, Telltale seem to be aware of this and Order Up stands up well as a contained story all of its own.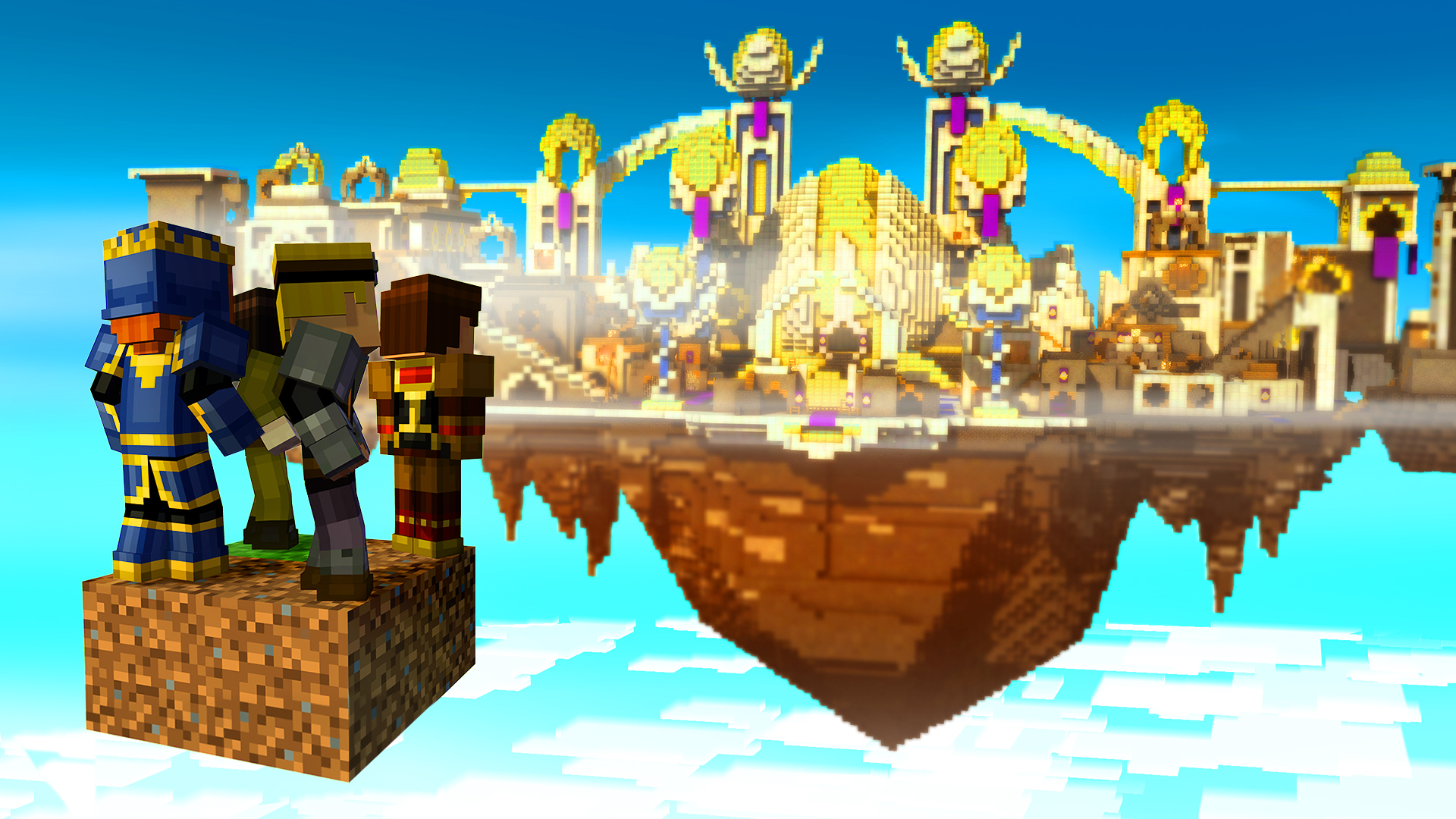 Order Up picks up after the long break from the previous episode with our group of friends firmly rooted in their latest roles as the new Order of the Stone. It's great to see that their confidence and acceptance into the wider community that they live in has been finally realised, having been built up as a key theme throughout previous episodes. To see the confidence in the team's abilities and how the crowds in their home town treated them was a wonderful thing.
With the conclusion of the Wither Storm story arc in episode four, Order Up has a lot to do: it has to establish a new story arc for future episodes, as well as maintain a reasonably well contained plot. As such, we start with Jesse and friends already out on an adventure, visiting a jungle temple with unknown treasures inside. It's clear that Telltale wanted to delineate this episode from the previous ones, with the title sequence appearing immediately rather than shortly after the completion of the first chapter––making it feel like something new was beginning.
Order Up hasn't entirely abandoned the story threads from the earlier episodes with a few familiar faces popping up to provide links with what has happened before, including the main antagonist who provides a useful link to demonstrate how far our group has come from the earlier days.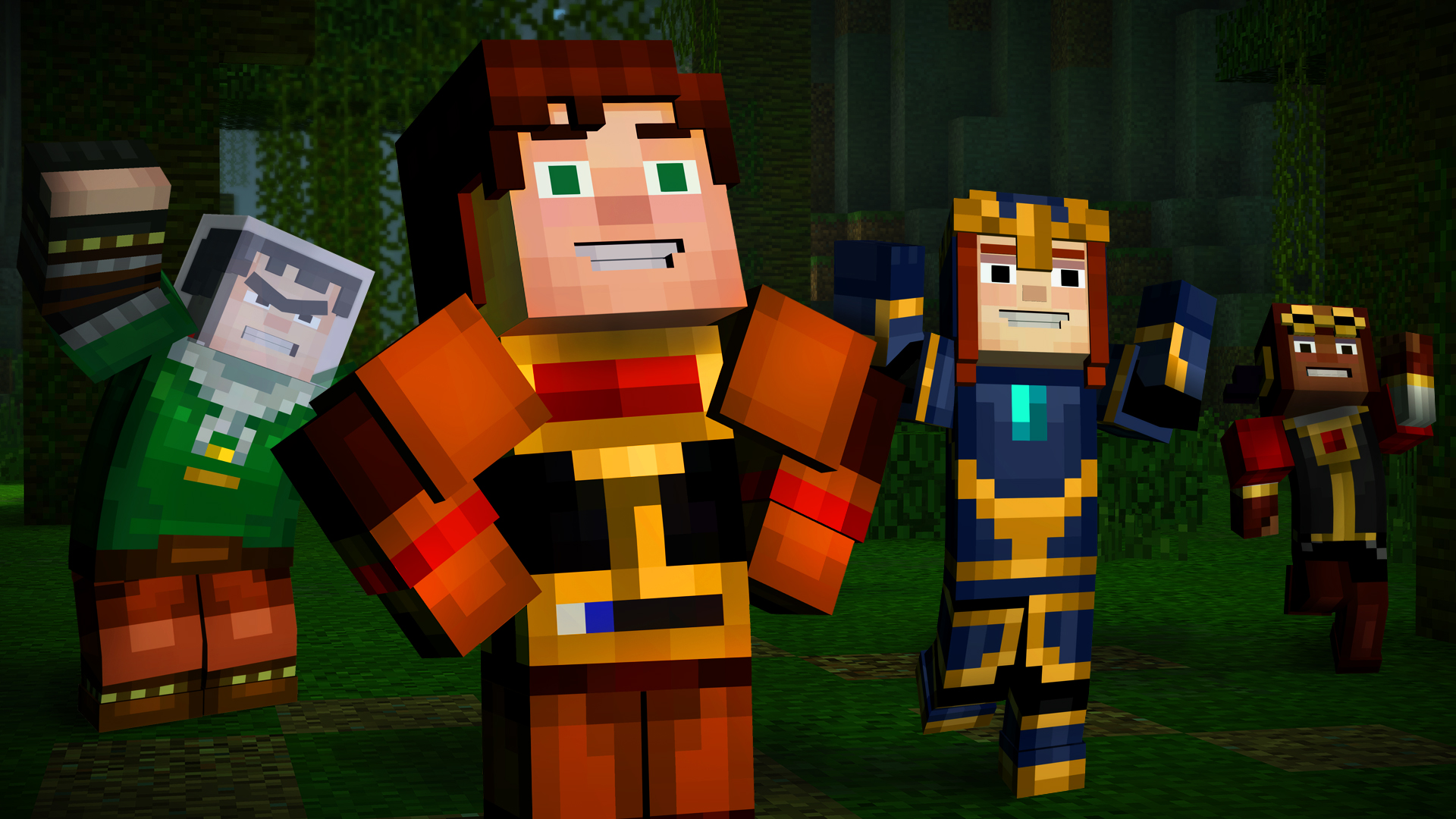 While the writing in Order Up is the funniest it has been with some genuine laugh out loud moments, it is still nowhere near the heights reached with Tales from the Borderlands, but it is a significant improvement on previous episodes. Furthermore, our team of adventurers has been slimmed down a bit with Jesse's team reduced to four again; dropping two familiar faces in favour of two surprising additions. The reduction in the roster of characters means that a little more time has been given to fleshing out the team members we aren't too familiar with. One particular character may have been exaggerated a little, but I think younger fans will find his antics amusing.
Once again, the environments have been beautifully done with a fantastic city that got the creative building juices flowing again for my own Minecraft projects. It's because of this that it's a real shame that some of the technical issues that plagued earlier and indeed most Telltale Games' products are still prevalent. The engine is still sluggish, and there are many occasions where the animation is behind the vocals and a couple of times the quicktime event prompts failed to load up in time. I even died during one particular point for a completely unknown reason which was frustrating, but this is indicative of Telltale in that I expect this sort of technical nonsense.
The story itself works as a standalone with a satisfying conclusion, and only at the very end does Order Up create any real desire for people to want to find out where Jesse and his/her team will be heading next. For some people, Order Up may well be all they need to finalise their experience with Minecraft: Story Mode, but for others the tease of where they might end up will be enough to continue their investment for three more episodes. It isn't as strong an episode as the conclusion to the Wither Storm story was, but Order Up does a very good job of creating a fun and entertaining story as well as laying the groundwork for future adventures.
Positives
A reasonably well contained single story
Good set-up for future episodes
Nice character development
Negatives
Game engine is still a little sluggish
Some issues with the QTE events
Order Up is the funniest episode to date and while it isn't the conclusion some people will be expecting, it does a good job of creating a fun and entertaining story as well as laying the groundwork for future adventures.