Activision have released a video that shows some behind-the-scenes footage of how the developers brought the movie to life, in the game.
GodisaGeek.com got the chance to play the latest James Bond game from Activision, entitled 007 Legends. This game celebrates fifty years of Bond. Read the full review at GodisaGeek.com.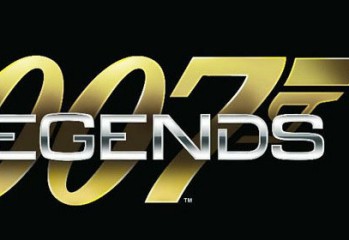 In this video you'll get to see the kind of shooting action you're used to seeing in an Activision First Person title, and a little bit of stealth, after a short tutorial. The story focusses around Daniel Craig's Bond being accidentally shot, then reliving memories from previous adventures (read: films) that were once acted out by other actors.
Activision are getting in on the James Bond fiftieth anniversary celebrations as they proudly release the latest 007 video games tie-in today, 007 Legends – a game which features playable levels from every different Bond.
Activision have revealed that Goldfinger will be the fifth classic James Bond film to be a featured mission in the new game, 007 Legends.
Activision have already revealed that Moonraker and On Her Majesty's Secret Service will be in the game, but now we've got Die Another Day and License to Kill as well, making up the third and fourth movie-inspired missions for 007 Legends.
Activision and Eurocom have today announced the classic Moonraker will be the first film to feature in the upcoming game, 007 Legends.
An all new 007 game has just been announced by Eurocom and Activision, celebrating Bond's 50th anniversary.