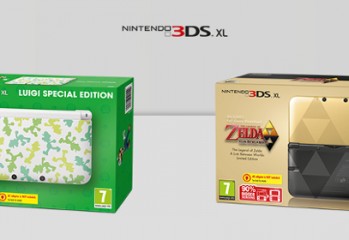 Luigi and Zelda inspired systems are on their way in November...

The game's name in full is "Dr Kawashima's Devilish Brain Training: Can you stay focused?" and it will be released for 3DS and 3DS XL on April 12.

Nintendo are looking to make the most of the Christmas rush as they offer a free game to 3DS XL buyers this holiday season.
Nintendo seem to be ramping up the volume of their webcasts at the moment, with the recent New Super Mario Bros. 2 one and now this, a Nintendo Direct solely aimed at the 3DS.
Nintendo is to offer gamers the choice of purchasing games both from their eShop and retail stores from August 17th. Lazy gamers rejoice!