Popular top-down shooter is finally coming to PS Vita and PlayStation 3, Team17 have announced.

Team 17 have announced that they are dramatically reducing their prices in a superb Christmas sale - with their entire back catalogue for Apple devices available for peanuts on the App Store at just £0.69, $0.99 and E0.89 a piece.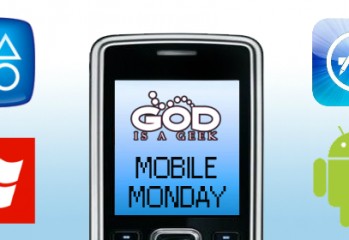 This week in Mobile Monday we're taking a look at Hana Samurai: Art of the Sword from Grounding, Inc., Alien Breed from Team 17, Pokemon Dream Radar from Creatures, Inc. and Panic! from Thumbs Up and Green Hill Studio.
Team 17 has revealed it's to bring Alien Breed to the iOS platform later this year.
In 2009, Team17's legendary Alien Breed franchise was reborn with a full next-generation makeover. Proving highly popular with the fans, the three titles – Impact, Assault and Descent were celebrated for their intense top down combat, thrilling set pieces, co-op action and stunning visuals. Now, Team17 are proud to announce the release of all three […]
Hot on the heels of the Alien Breed 3: Descent being released on PlayStation Network, Mastertronic Group and Team 17 have today announced that the entire trilogy will soon be available to purchase at retail (yes, on a disc of all things!) for Xbox 360. The collection will be available from the 18th of March. […]
Alien Breed 3: Descent is the final episode in this trilogy (the second being Alien Breed 2: Assault), and it promises to conclude the story of Theodore J. Conrad, Chief Engineer of the spacecraft Leopold. It arrives on the PlayStation Network today for the pretty reasonable price of £7.19.