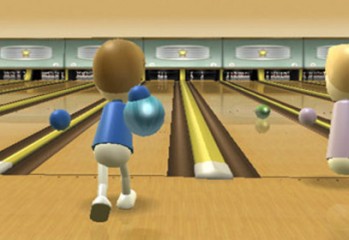 Wii Sports in HD, and online - at last! But at what cost?

As a new chapter in an existing title, The Infamy manages to introduce some interesting new game mechanics, improve the pacing of the story and liven up a protagonist who was labelled as bland by many fans of the series. What more could you ask for in an add-on?

It's a mouthful, but Assassin's Creed III's first slice of DLC is available to download from today.

Adam's off sick, Calvin takes the reins and ends up talking MMOs with Martin. This is not Ding!, we promise! Lee brings us back on track and we discuss Assassin's Creed 3 PC release and lot more Wii U.
All the things you'd expect from an Assassin's Creed title are here and still feel fun, but the new features leave the player cold. Read the rest of the review at GodisaGeek.com.
There's now only a week to go before the next instalment in Ubisoft's incredible historical-slash-sci-fi franchise launches on PC and consoles, and anticipation couldn't be higher.
Ubisoft have confirmed that they will be working with a Season Pass model for the release of their downloadable content for Assassin's Creed III, and have revealed the subject of the first piece of DLC.
To sweeten the pot further, Ubisoft will be offering a little something extra to those who pre-order Assassin's Creed 3 and Far Cry 3 at the GAME concessions stand at this year's Eurogamer Expo
Previewing Assassin's Creed 3's Sequence Six. Connor battles the Templar's and our writer Mark battles his own confusion. Read the full preview at GodisaGeek.com.