As per usual, Microsoft's Major Nelson has published the tables of Xbox LIVE activity, this time for the week of February 4th.

It should come as no shock, but the most played game on Xbox LIVE last week was Call of Duty: Black Ops II.

After what can only be described as a "Christmas Break", the Godcast crew are back in full force, and have spent most of their time off playing games. Ahem. Yes.

The forthcoming DLC for Black Ops II, entitled "Revolution", has been leaked to the internets and beyond.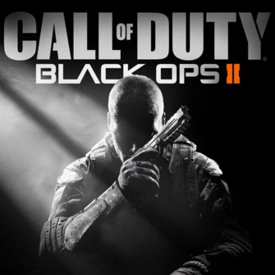 Go inside the making of the "Surprise" trailer for Black Ops 2 with Director Guy Ritchie, and see what it took to create the video.

In "news that will shock nobody" this week, Activision's behemoth Call of Duty franchise has taken yet another top spot in the UK Charts, with Black Ops II.

Last week, Adam discovered an iOS title called Punch Quest, which the team have jumped on and are playing, but the biggest game released recently is the one Calvin has been playing: Black Ops II. Martin also reviewed F1 Race Stars recently, so the discussion soon turns to Karting games. Also, are video games too easy these days?
Snatch's Guy Ritchie directs this one minute ad for Call of Duty: Black Ops II which will air during Monday Night Football on ESPN.
Originally supposed to debut during the Poland Vs England World Cup Qualifier, that didn't actually take place, but the advert did still air, and we've got it for you to enjoy below.