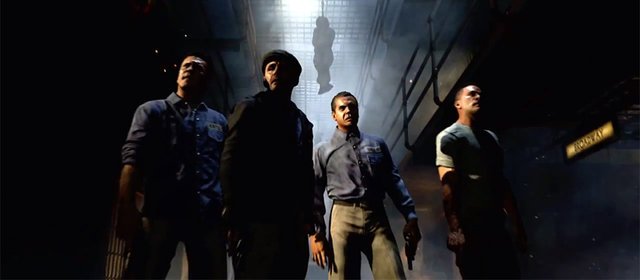 Treyarch balance decent new maps with an excellent Zombies add-on in the best Call of Duty DLC in ages.

Activision have just sent over details of the upcoming Revolution DLC pack for Call of Duty Black Ops II, which will get a period of exclusivity on Xbox 360.

There was a time, not so long ago, when November's sales chart was just as unpredictable as any other month; when Quarter-4 wasn't a release window to be feared by all military shooters – or indeed, any game ever – attempting to infiltrate the market. It was a time before Call of Duty. Read the full review at GodisaGeek.com

With tongue firmly in cheek, BioWare call copies of Mass Effect 2 turning up in Black Ops 2 boxes an "omen". Marketing hi-jinx ensue.
Add to that the new "CodCasting" system which turns each match into a spectator sport complete with colour commentary and the option to livestream events, and Black Ops II is looking like the most complete Call of Duty package to date.
Black Ops 2's multiplayer offering will be playable for the first time ever at Gamesom next week, if you're not attending don't worry you can still catch the action on Xbox LIVE.
The moment Call of Duty fans have been waiting for is here, as Treyarch show the first multiplayer footage for Black Ops 2.
Activision has confirmed that fan favourite map Nuketown will be re-imagined for Black Ops 2.