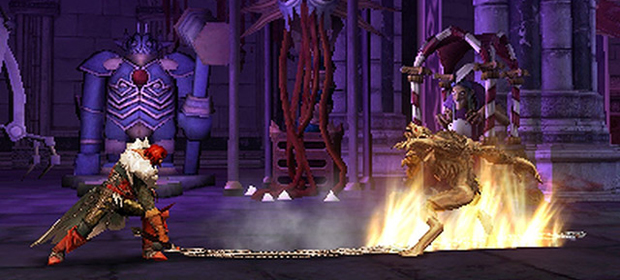 Like the game's name wasn't long enough, then they go and add another two letters

Konami and Future have announced an online strategy guide for the 3DS title Castlevania: Lords of Shadow - Mirror of Fate

Nintendo and GAME join forces for a thrilling multiplayer 3DS event on April 20th, including the chance to sample some excellent demos and multiplayer tournaments/

As always, The Godcast has you covered for your weekly dose of brand new video games (and pope) talk.

Nintendo are staying true to their promise of bringing retail games to their digital store, and this weeks sees the superb Castlevania: Lords of Shadow - Mirror of Fate released through the eShop.

Mirror of Fate is a grandiose game only let down by its story being little more than the set-up for another game. That's only the story however - it remains an incredibly fun and moreish experience, both stunning to look at and addictive to play. If it only it lasted longer.