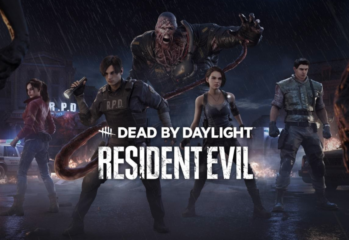 Resident Evil characters Chris and Claire Redfield come to Dead by Daylight.
The marketing slogan has been "No Hope Left", but Resident Evil 6 shows that there's plenty of life in the old dog yet, hope making way to satisfaction and happiness, Resident Evil is back, baby. Read the full review at GodisaGeek.com.
Not content with merely aping itself, Resident Evil 6 appears to be a monumental effort with a staggering amount of content in the package and an enjoyable experience to be had for fans of all incarnations of the series. Read the full preview at GodisaGeek.com.
Those who bought Dragon's Dogma earlier this year, will get to play a demo of Resident Evil 6 right now on Xbox 360!
We've all seen the screenshots, a few of us will have played the recently released demo, but does Resident Evil: Revelations live up to all the hype? Find out with the full GodisaGeek.com review now.