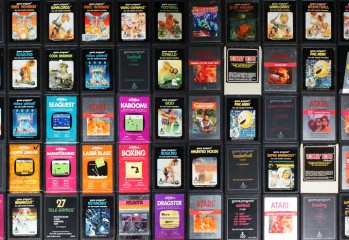 Featuring all games "remastered and bundled on one disc".
All of Revolution's games in one lovely package.
Rockstar has revealed Rockstar Games Collection Edition featuring some of their best well loved games from this generation.
The To-Fu games are one of the staples of the iOS and Android Marketplaces, so how does it fare when it comes to its transfer to the Nintendo DS? Find out with the GodisaGeek.com review of To-Fu Collection.
Yet another HD Collection is on the horizon, but how does it fare compared to the multitude of other compilations we have seen in recent months? Find out with the GodisaGeek.com review of Devil May Cry HD Collection.
Two of Konami's survival horror smashes arrives on Xbox 360 & PlayStation 3, but is Silent Hill still relevant? Find out with the GodisaGeek.com review.
One game that people were begging to be released and remastered was the Jak and Daxter Trilogy. Sony have finally listened and released the Naughty Dog games to the masses. Find out how it held up with the GodisaGeek.com review.
We've all played Tower Defence games before, but how about one played from a First Person perspective? That's exactly what Sanctum, developed by Coffee Stain Studios, is. Read the full review at GodisaGeek.com.