Crytek have been busy fixing a raft a bugs and implementing a slew of user recommended changes, all of which are available to users now via the 1.3 patch for both console and PC versions of the game.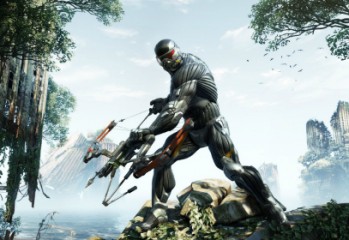 If there's one game that tests the limits of the format it's being played on, it's Crysis. Crytek, the developers, have constantly built games that are as much benchmarking tools as they are video games.

Mick gives his opinion on why Crysis 3 doesn't quite live up to its potential - and what he believes developers Crytek could do to remedy it.

It doesn't take a lot to guess the number one game in the UK Video Game charts these days, a new release usually takes the prize, but rarely is a game so deserving of the top spot as Tomb Raider.

As with a lot of big budget releases, EA's Crysis 3 has retained the top spot in the UK video game charts for another week.

Oh hello, March! Did we mention GAMES yet? Because this month appears to be a non-stop onslaught for high-quality titles.

Despite stiff competition from Konami, with their over-the-top crazy, Platinum Games developed title, Metal Gear Rising: Revengeance, Crysis 3 has topped the UK charts.