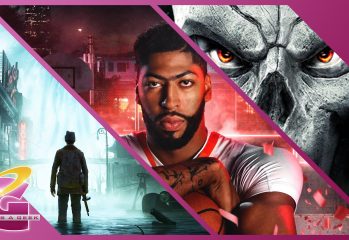 This week's Re:Port Review looks at NBA 2K20, The Sinking City, and Darksiders 2: Deathinitive Edition

Darksiders 2 hits the Wii U with all new GamePad functionality - but is it the definitive version?

It's all come down to this moment, folks. This is the moment we reveal our top ten games of the year, culminating in that coveted award for the very best game released in 2012.

The Steam Autumn sale has begun today and will run until November 26, with new deals appearing every day.
THQ's Q2 financial earning report & latest conference call has revealed three of their big games got delayed and their down $20 million
Square Enix's Sleeping Dogs has fended off very strong competition from THQ, with their newest release Darksiders II, which has entered the charts at number two.