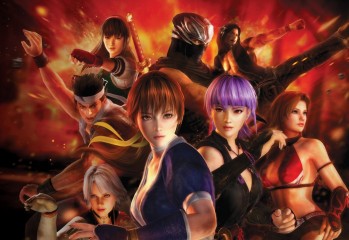 At a recent Dead or Alive 5 tournament Team Ninja revealed that it is developing a new Dead or Alive 5 game.

Sony brings some more quality titles to their subscriber service, PlayStation Plus, this coming March.

Round Nine of DLC for Dead or Alive 5 has brought 11 new costumes straight from the ring so players can Get their fight on.

The tropical haven of Zack Island comes back to the DOA series in Dead or Alive 5, along with some new swimwear for the fighters.
Game: Dead or Alive 5 Developer: Team Ninja Publisher: Tecmo Koei Available On: Xbox 360, PlayStation 3 Reviewed On: PlayStation 3
Tecmo Koei have released Dead or Alive 5: Fighter Chronicles - Episode 1 - Part one of a behind-the-scenes look at the next DOA game.
Tecmo Koei have revealed some screenshots of what the White Bunny pre-order bonus will look like when worn by Hitomi, Ksumi and Leifang, as well as the longer awaited packshot for the title.
Hello and welcome to another edition of A Week in Gaming here on GodisaGeek! We've got some cracking content for you in this installment, including reviews of Rayman Origins and Mario Kart 7, an interview with radiangames, and the usual plethora of news and forum topics. So let's get started! REVIEWS We've got five reviews […]