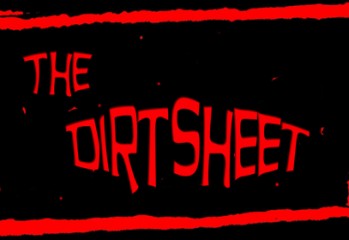 On The Dirtsheet this week, The War Z is back on Steam, EA plan to insert microtransactions in all future products and Assassin's Creed IV

With the only major release being SEGA's Aliens: Colonial Marines, who'd like to guess what position it entered in?

We're only a month and a bit into 2013 but already games are flying at us fast, with Adam talking about Dead Space 3, Lee being all over Scribblenauts Unlimited, and Martin having taken a look at latest indie-darling, Antichamber.

With EA's behemoth marketing budget, it's no shock that Dead Space 3 slips straight into the top spot, forcing Ni No Kuni out, as it drops to 6th. DmC drops further still, to 25th place, while the rest of the charts look like a who's who of big budget triple-A games.

Before you take on the terror in Dead Space 3 on February 8, take a look back on Isaac Clarke's journey so far in a Journey Through Terror.

Dead Space 3 campaign DLC, Awakened, will launch in March containing the "most disturbing content" in the horror series' history.

It might start out with a few too many explosions, and there's a little too much bombast overall (especially in the second half), but this is still Dead Space at is core - dark, horrifyingly scary Dead Space.

EA has announced that the eagerly anticipated Dead Space 3 already has a lot of fan as the demo has hit almost 2 million downloads