Filmmaker Jason Forge loved Deadlight from this year's Summer of Arcade so much, he made a short film based on it!
Back during this year's Xbox LIVE Summer of Arcade promotion, a gorgeous looking side-scroller called Deadlight was released.
Tequila Works debut title is now available for PC gamers to download via Steam, new launch trailer inside.
Set during a zombie apocalypse in 1986, Deadlight follows paranoid yet determined survivor Randall Wayne in his quest to reunite with his lost wife and daughter.
One of the marquee titles from this year's Summer of Arcade promotion on XBLA was Deadlight. Now, the game is coming to PC.
Microsoft and Tequilla Works have just released the official launch trailer for zombie puzzle platformer Deadlight, step inside and take a look!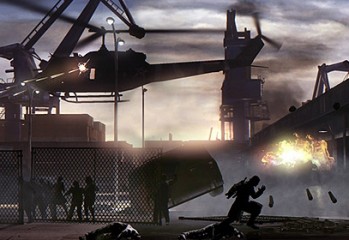 Set in a zombie-laden (though they are referred to as "Shadows" in Deadlight) world, you play the role of a man separated from his friends and family. As you search them out, you'll encounter the usual twists and turns you'd expect from a story driven title.