Thanks to the different difficulty modes, and the ability to go back and get a better ranking in each of the levels, Vergil's Downfall offers up a few good reasons to return to DmC, but it's certainly not for everyone.

Vergil's Downfall, single player DLC for Ninja Theory's Devil may Cry, will release on March 6 for Xbox 360, Playstation 3 and Windows PC.

DmC: Devil May Cry gets some free content on February 20 in the guise of Bloody Palace, a survival-like high score challenge mode.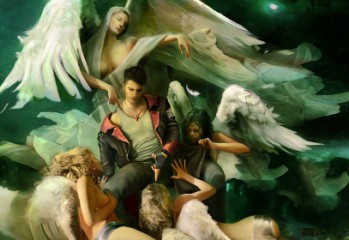 The Story Mechanic is a fortnightly column from Mark Bridle, celebrating narrative and story. This week, defending Ninja Theory's take on DmC.

The critical reception for Ninja Theory's take on Devil May Cry was pretty much unanimous, the game is a triumph. Capcom and Ninja Theory are acknowledging this by releasing an accolades trailer.